Jaguar axes production ready electric XJ as part of major strategic revamp for JLR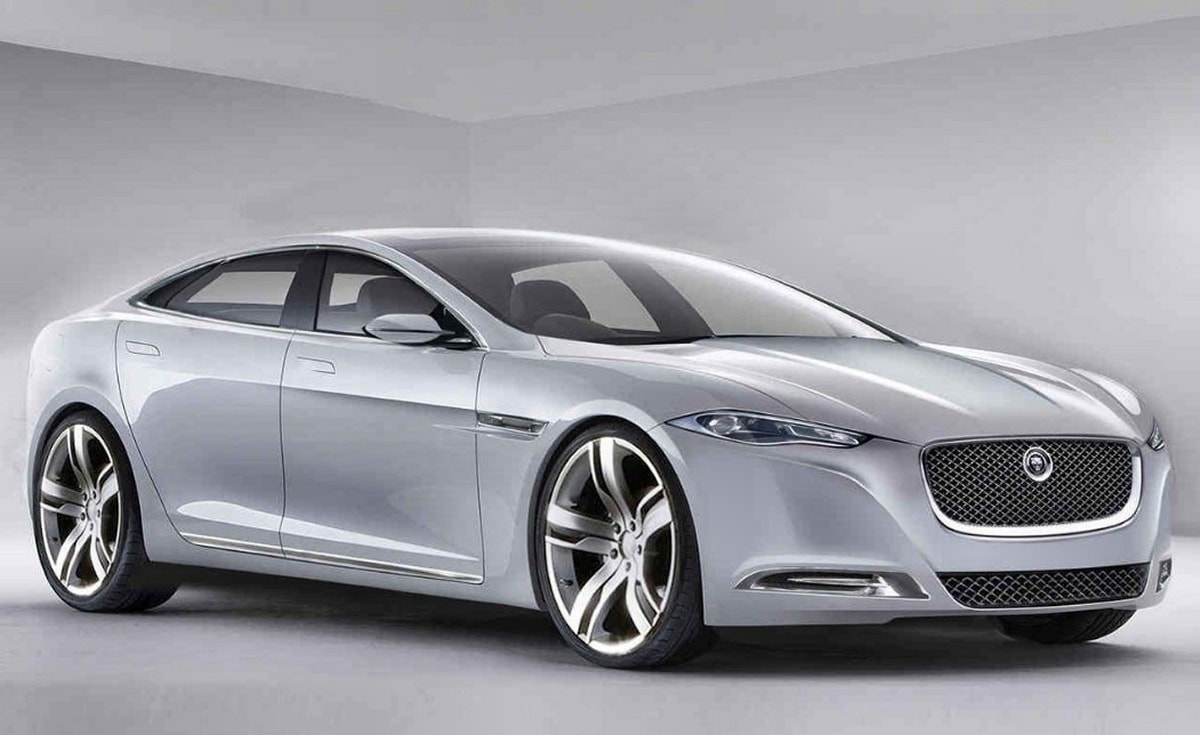 Jaguar has axed the production ready, all-electric new XJ as part of a radical revamp of Jaguar Land Rover's strategy.
The move will come as a blow to chauffeurs who were looking to Jaguar to provide a luxury alterative to the big three German brands, Mercedes-Benz, BMW and Audi.
The new XJ – which has been spotted as a disguised prototype on test, and was due to start production this year, will now not be built.
In a statement, Jaguar said: "Although the nameplate may be retained, the planned Jaguar XJ replacement will not form part of the line-up, as the brand looks to realise its unique potential."
A new global strategy for Jaguar and Land Rover called "Reimagine" has been announced by chief executive officer Thierry Bolloré. Under the plan, Jaguar and Land Rover will become more distinct. Jaguar will become an all-electric luxury brand from 2025, which spells the end for all petrol and diesel models after the current models reach the end of their lifecycles.
Both Land Rover and Jaguar brands will head toward electrification, but "on separate architectures with two clear, unique personalities".
Land Rover will use the forthcoming flex Modular Longitudinal Architecture (MLA) which can be used for electrified internal combustion engines and full electric variants. In addition, Land Rover will also use pure electric-biased Electric Modular Architecture (EMA) which will also support advanced electrified ICE. All Jaguars will be built on the EMA platform.
Over the next five years, Land Rover will add six pure electric SUVs with the first all-electric Land Rover model to be launched in 2024. The company is committing £2.5 billion a year to the plan.
All Jaguar and Land Rover nameplates will be available in pure electric form by end of the decade, the company claimed, though 40% of Land Rover/Range Rover sales will still feature some form of internal combustion engine as part of the powertrain.
Hydrogen fuel-cell power is also being developed. The statement said: "The company is also preparing for the expected adoption of clean fuel-cell power in line with a maturing of the hydrogen economy. Development is already underway with prototypes arriving on UK roads within the next 12 months as part of the long-term investment programme."
Meanwhile the group's global manufacturing footprint will be "right-sized, repurposed and reorganised", according to the company's statement. All future electric Jaguars will be built at Solihull rather than Castle Bromwich, which is to be repurposed in an as-yet unspecified way.
The future of Jaguar's i54 engine factory in Telford is also unclear. This was opened in 2016 at a cost of £355 million to build four-cylinder petrol and diesel engines for JLR cars. With the shift to electric powertrains, this will need to be redeveloped too.
Longer-term goals include an ambition to become a net zero carbon business by 2039, and double-digit EBIT margin and positive cash flow, with an ambition to achieve positive cash net-of-debt by 2025. To achieve this, the strategy will be "quality and profit over volume".
Bolloré said: "We can, and will, move much faster and with clear purpose of not just reimagining modern luxury but defining it for two distinct brands. Brands that present emotionally unique designs, pieces of art if you like, but all with connected technologies and responsible materials that collectively set new standards in ownership."