Private hire and taxi operators help the old and vulnerable, despite massive Coronavirus hit to business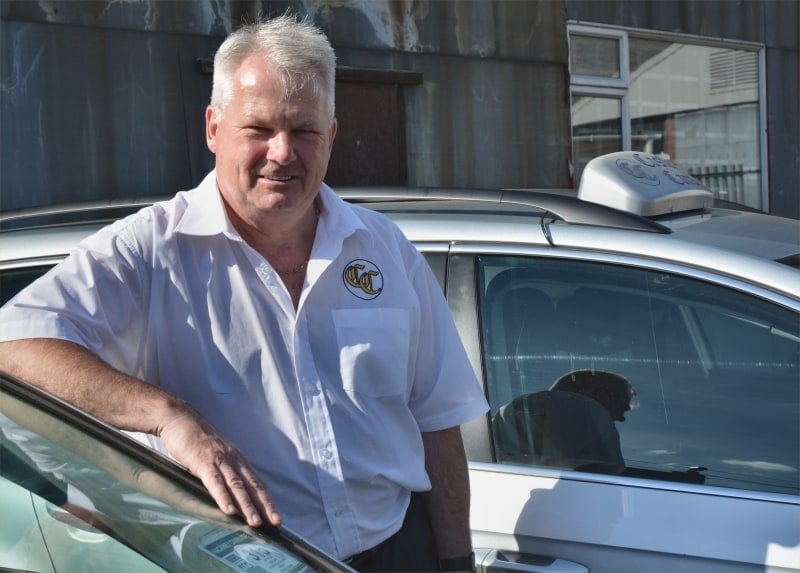 Taxi and private hire operators across the UK are providing a public-spirited response to the Covid-19 crisis, despite a massive tail-off in regular work as travel shuts down and people "self-isolate".
In particular, operators are helping the vulnerable and elderly to get to shops and pick up food, or deliver prescription medicines, often free of charge.
Tonbridge-based Castle Cars is offering to drive elderly and vulnerable people to the local Sainsbury's for free, in response to the supermarket's announcement that it would set aside the first opening hour at each of its stores tomorrow exclusively to those who may otherwise struggle to get essential supplies.
Castle Cars drivers will pick up customers from their house and take them to the Tonbridge or Hildenborough stores between 7am and 9am. Terry Hill, owner of Castle Cars said: "We're pleased Sainsbury's is offering a designated time for vulnerable shoppers. We want to offer our services so those who need to visit during this time don't have to worry about taking their shopping on the bus."
An unrelated company of the same name, Castle Cars of Banbury, is offering a free taxi service for OAPs and other vulnerable people. Manager Talib Hussain, said: "We want to get the message out that we are here, and we would obviously like to help our community in these difficult times."
The free transport service is available to over-60s or vulnerable members of community and is valid across the town, It will run for about three to four weeks.
Budget Taxis of Newcastle-upon-Tyne has launched a free delivery service with a special hotline for the vulnerable community to ring to receive free delivery of essential supplies. Customer services manager David Singh said food items, prescriptions and household essentials could be delivered by the company's 700-car fleet. Singh said the firm was determined to help ensure that the vulnerable do not feel cut off.
He said: "We want the elderly to know that we are them for them, and have set this support mechanism up to help to keep them calm, stop them panicking and to show them that they won't be forgotten about.
"We are hoping to take the strain off the emergency services, to help signpost people in the right direction and to almost become an emergency service for the vulnerable people during this time of crisis."
In Greater Manchester, Number 1 Diamond Cars of Middleton has offered to use its cars to collect and deliver prescriptions for the elderly from local pharmacies. This will be free of charge.
In the north Wales town of Mold, Excel Taxis is making collections of food and medication from local supermarkets and chemists for those who are needing to self-isolate. A spokesman said: "We are taking extra steps to assure all of our elderly and vulnerable customers are doing well and are being looked after, as well as making sure office, waiting area and vehicles are kept clean and tidy."
Finally in Scotland, Alba Private Hire in Bathgate offered a free daytime Friday taxi service to elderly people in the local area, who want to go to the Tesco supermarket.
Let us know if you're going the extra mile, by emailing editor@prodrivermags.com