We'll be back! Professional Driver QSi Awards will return in 2021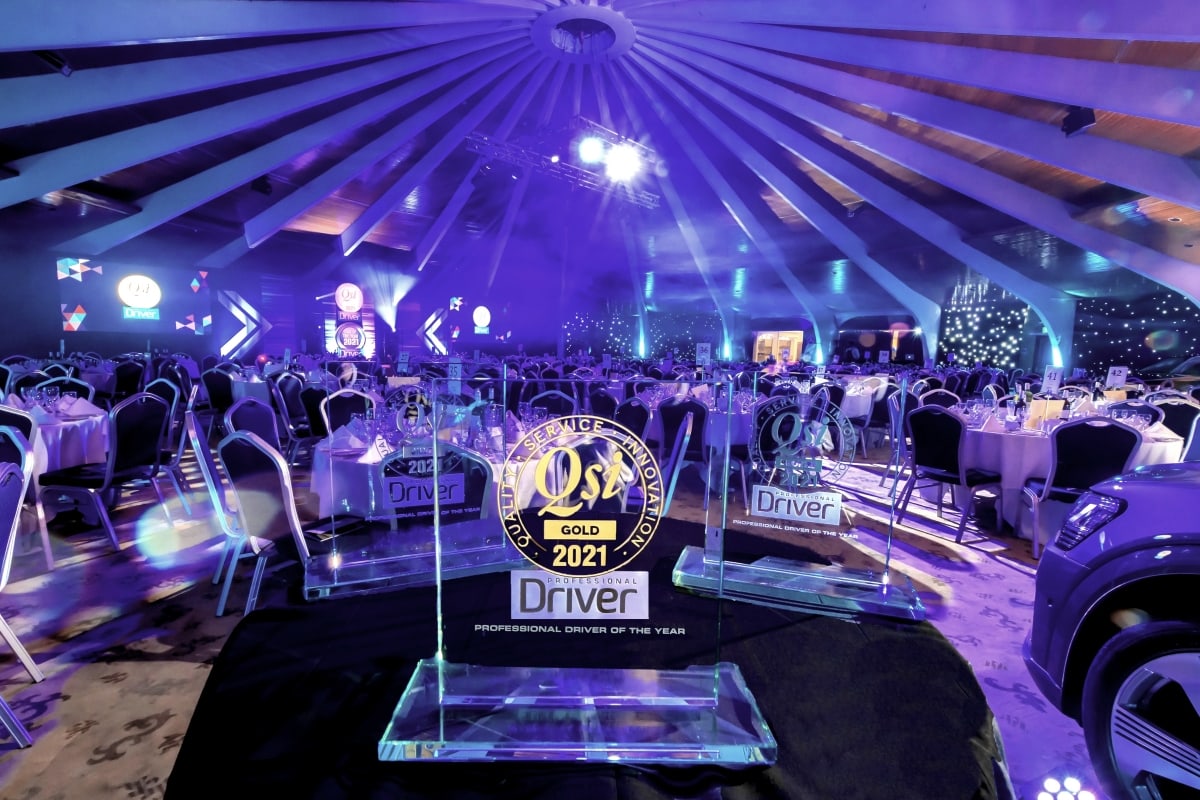 Tonight's the night we should have been getting together for the industry's favourite party – the Professional Driver QSi Awards.
Of course, the Coronavirus lockdown means the 2020 event can't happen right now, and that's a massive disappointment, both for us and for our guests at the chauffeur, taxi and private hire industry's annual celebration dinner. We love it as much as you do!
But we won't hold our events until we can do so safely and legally. The last thing we want to do is risk a further outbreak of Covid-19 as a result. Hopefully, the good news of effective vaccines means something close to normality will return by the middle of next year.
So we're already working on our events programme for 2021, and we should be soon be able to announce new dates for the QSi Awards, our Car of the Year judging days and Pro Driver Congress London – and all being well, they'll be held in their regular slots next year: Congress in June, CoTY in August and QSi in November.
Understandably, venues are reluctant to commit to confirmed dates just yet, but we've got our towels on the sun-loungers, so to speak! Stay tuned to www.prodrivermags.com for the official announcements.
This has been the most challenging period in living memory for the private hire, chauffeur and taxi industry. The Coronavirus crisis has wreaked havoc with our business, with inadequate Government support.
There has been a positive side, though. In many cases, Covid-19 has put our cars at the forefront of the crisis – providing safe transport for key workers, providing transport for the vulnerable and making vital deliveries of food, medicines and protective equipment for those unable to venture out. Operators have been forced to find new opportunities to keep their fleets moving, as the entrepreneurial spirit shines through, as always.
This means the 2021 QSi Awards will become a very special celebration of the operators and drivers who went the extra mile – and more – to help Britain through the challenge of Coronavirus.
We'll be looking for you to submit your stories – how did you get through the crisis, and what innovative ideas did you put into practice? Which drivers performed outstandingly in the crisis? We're also looking for nominations of businesses and individuals who you believed provided exceptional service throughout the Covid-19 crisis.
We might have to make some changes to our regular QSi categories in order to reflect the "new normal" of 2020 – we'll let you know as soon as we've worked out our plans. But we're open for entries now, so start thinking about what you want to say.
Here's hoping for a better 2021 for all of us, and we look forward to seeing you as soon as possible, in a cleaner, safer and healthier world.