Supplier Focus: South Essex Insurance Brokers (SEIB)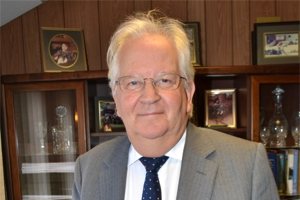 Insurance can be a major headache for chauffeurs. It's not just a case of having to insure a big, expensive car. There's also the requirement to have the correct cover in pace to cover your customers too if the worst happens.
It's a complicated business for the insurer too, so it's not surprising that a lot of the big insurance give chauffeuring and private hire a wide berth. At best, there's a lack of consistency – risk-averse insurers often charge over-inflated rates, simply because they don't understand the business.
So it's just as well that there are specialist companies such as South Essex Insurance Brokers (SEIB) that focus on the chauffeur sector, providing bespoke coverage for operators and drivers.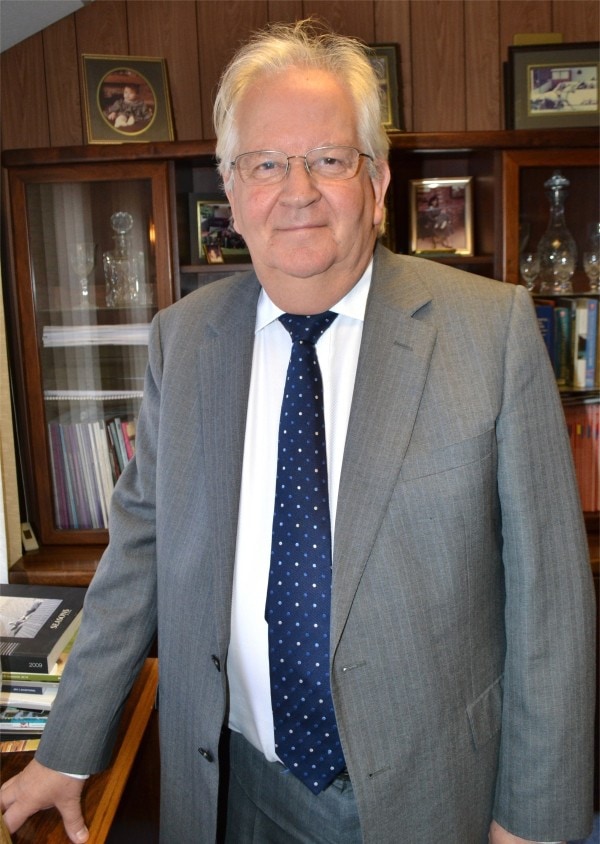 Barry Fehler: "We insure rural taxis as well as chauffeurs, but we
actually show the difference between the two quite clearly."
SEIB likes to play the niches – it started off insuring horse boxes, and this is still a big part of its business. Later, it acquired another insurer that insured funeral directors, and this led it to the chauffeur sector, says deputy chairman and company founder Barry Fehler.
"Quite a few of them also did weddings and chauffeured local dignitaries around, and that's how we got started with chauffeurs," he says. Indeed, SEIB was able to pick up a lot of chauffeur and private hire business when one of the major insurance companies decided it couldn't make any money from the sector – so it dropped it all, good and bad. "We picked up a lot of good business from that," he adds.
Barry founded SEIB 51 years ago at the age of 17, running it initially from his parents' front room. "You didn't have all the rules and regulations that you have now – so I started it as part-time business at first, insuring anything that moved!" The equestrian world provided the growth – everything from riding schools and show jumping horses right down to "little Jenny's pony", says Barry. "It's become a big business for us."
Five years ago sold a majority stake in the business to a surprising suitor – Ecclesiastical Insurance, which looks after the insurance needs of church and clergy. "It's been a good relationship," says Barry. "They're very ethical, and expect us to act in an ethical way. And they're in turn owned by All Churches Trust, which is a charity. So ultimately all our profits go to good causes."
Barry says SEIB's key asset is its understanding of the markets in which it operates. One traditional problem is that many insurers can't tell the difference between a chauffeur and a minicab operator. So even the most diligent chauffeur, with his £70,000 limousine, is treated the same as the country minicab operator with his beaten-up Toyota. But SEIB director Suzy Middleton explains that SEIB does know the difference.
"We do insure rural taxis as well as chauffeurs, but we actually show the difference between the two quite clearly. We have two separate schemes, and we underwrite them quite differently," she says. Barry adds: "Chauffeurs have to have a certain grade of car – a Volvo S80 or upwards."
Suzy says SEIB is attracting a lot of business from smaller operators – chauffeurs with one or two cars, perhaps semi-retired drivers working part time. A lot of them are ex-Police drivers, too.
So what should you look for when you're getting insured. Public liability insurance is vital. Suzy says: "The liability element once the vehicle is in motion is covered by the motor insurance policy once the vehicle is in motion. But the key element that is often overlooked is outside of the vehicle. For example, if you're unloading baggage from the boot and a third party – or even your client – trips over it, you could be in for a liability claim. And you're not covered by your motor insurance as the vehicle's not in motion.
"We provide additional cover that extends to public liability outside the vehicle, and also incorporates employer's liability for the driver if you're a small business. It's not a legal requirement, but this little bit of extra cover – about £50 per vehicle – could be vital.
Barry adds that not many chauffeurs buy personal accident and critical illness insurance – which is vital for self-employed operators who suddenly find themselves unable to work. It's something SEIB offers, and Barry recommends that it's something you should have.
The other issue that troubles chauffeurs is carrying high-value clients – for example a high profile sports personality or a well-paid celebrity. "We do steer away from certain levels of this sort of business, says Suzy, though we look at the percentage of a chauffeur's work that involves carrying those sort of people. If it's a very small percentage of the business, then we will look at it."
Senior business executives, such as large company CEOs, are seen as less of a risk, as they tend to be covered by their own corporate insurance if the car in which they're travelling is involved in an accident that means they're off work for a time. Also, says Barry, "If they have an injury, they can probably carry on their job, whereas a footballer is out of action."
Realistically, it's best to leave celeb or sports work to specialist companies, which tend to have different levels of cover as they also handle close protection and security work, says Suzy.
So what happens if you do have an accident? Getting a licensed replacement vehicle is vital – and it's something Suzy says she's very keen on. "If it's a non-fault accident, it's covered under our claims handling service, but we do offer an add-on policy for fault accidents, and quite a lot of chauffeurs choose to take this."
Suzy Middleton: "If you've been with us for five years with no accidents and
then you make a claim, we try not to penalise you. Accidents do happen!"
There's a 24/7 help-line too, and a replacement car can be made available within 24 hours via Proximo, providing it's a fairly standard Mercedes or similar. "You're not going to want a 1.1-litre Fiesta!" says Suzy. It's a well-used service too, as even a relatively small dent will make a chauffeur car unusable.
Suzy adds that SEIB tries to remain ethical "We've seen some of the high profile insurers offer low rates in year one and then try and squeeze the rates higher on renewal. Our clients don't want that – they want consistent pricing they can budget."
And she says SEIB will not penalise a loyal client who has an accident by issuing a massive hike in premium for the next renewal. "We look at longevity of clients, and we underwrite in house. We look at consistency and we will review each case – a lot of underwriters don't do that. If you've been with us for five years with no accidents and then you make a claim, we try not to penalise you. Accidents do happen!"
This means if one car in a small three-car fleet has an accident that's the driver's fault, the no-claims bonus would be lost on that car – but not on the others – those bonuses would continue to build, helping balance the lost bonus on the other car. "That's worked very well for us," she says.
Why else deal with SEIB? Simple, says Barry. "We have humans on the switchboard!" If you have a problem, your call doesn't go to an outsourced call centre – it goes to SEIB's office, and you'll be able to deal with the same representative as before.
Finally, Suzy has one piece of advice "Read your small print, and ask yourself 'am I covered for this?' We'll tell you if you are or aren't covered, for example on airside pick-ups at airports. We're keen on knowing more than we need to know and noting it on your file. We're here to make sure you're covered – so tell us what you're doing."