Blacklane launches electric fleet of Mercedes-Benz EQS cars in Dubai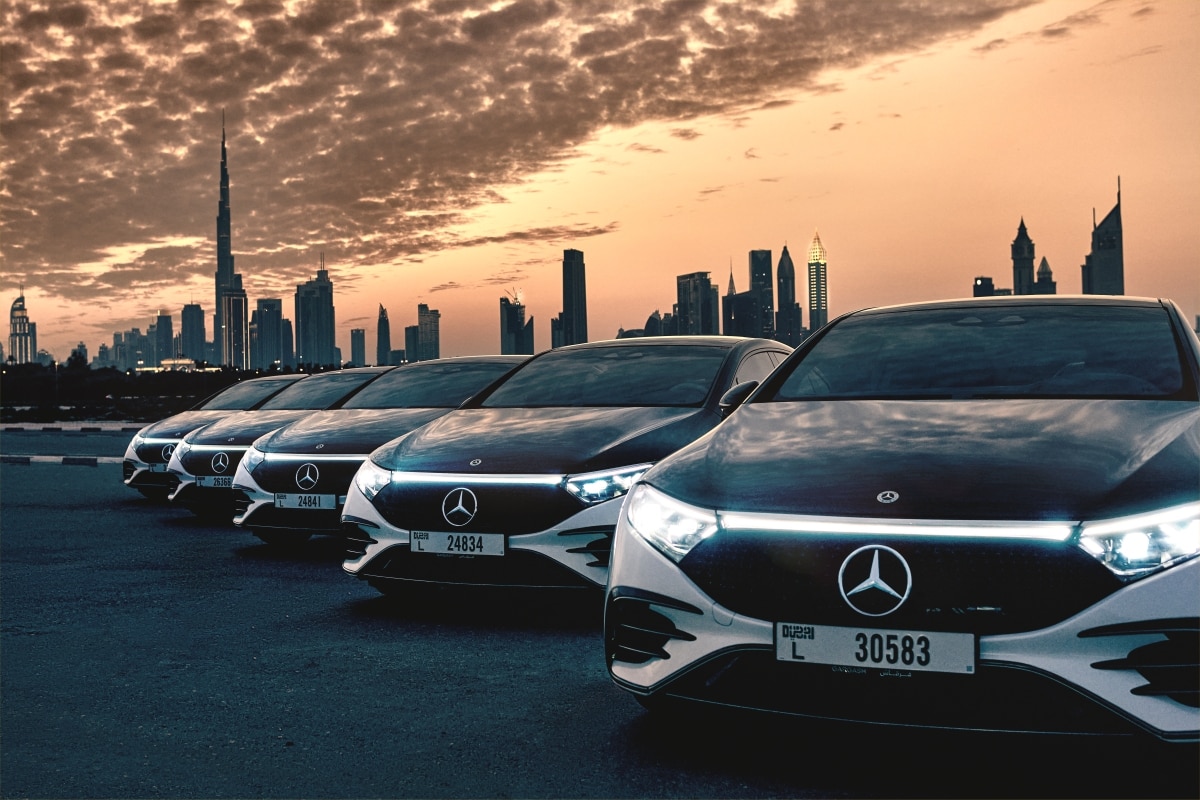 Blacklane has launched an all-electric fleet of Mercedes-Benz EQS saloons in Dubai. The EV rollout aligns with the United Arab Emirates initiative to be Net Zero by 2050.
Blacklane's chauffeur-hailing services in Dubai include one-way trips, return journeys, airport transfers, hourly and daily bookings and inter-emirate travel, all with a 60-minute lead time. Newly launched on-demand services are available in some areas, including downtown Dubai and DXB Airport, with plans to roll out across the city later this year.
The customised, two-tone, top-of-the-range fleet of Mercedes EQS EVs feature ventilated seats, in-chair massage and ambient cabin lighting. All drivers will have been trained at Blacklane's Chauffeur Training Academy, the first such venture in the region, which was opened in September 2022.
This trains all chauffeurs to the highest standards of service, safety, etiquette, and discretion. Blacklane also employs female chauffeurs in Dubai, and all drivers work exclusively for Blacklane, on a permanent, full-time salaried contract. Every chauffeur receives ongoing training across both theoretical and practical elements of driving and service throughout their careers.
"We have successfully serviced hundreds of thousands of customers across the Middle East in the past five years," said Nicolas Soucaille, Blacklane's general manager, United Arab Emirates. "An all-electric fleet will dramatically reduce carbon emissions. Additionally, with the launch of our on-demand services, we will provide an unrivalled experience for our guests, while taking a step forward towards a more sustainable future."
The news follows Blacklane's partnership announcement with Gargash Group, one of the leading business conglomerates in the UAE, as its most recent investor, alongside Mercedes-Benz Mobility and existing investor Al Fahim Group.
The investment is designed to bolster Blacklane's transition to EVs, including a retained super-charging network. Launching the fleet of Mercedes EQSs into the important Middle East market serves Blacklane as a test bed to optimise its structure and subsequently scale the new approach globally.
Dr. Jens Wohltorf, co-founder and CEO of Blacklane, said: "We are strategically investing in the important Middle East market as a test bed to introduce new offerings which will diversify our business model and allow us to expand and open new markets."