LCH upgrades technology as Mercedes-Benz chauffeur programme agreement is renewed
Elstree-based Licensed Carriage Hire has adopted computer supplier Epyx's 1link Hire Network to manage replacement cars for the Mercedes-Benz Chauffeur Programme. The move follows a further three-year renewal of LCH's deal with the German automaker.
In the event of a breakdown, vehicles provided under the programme are recovered by the RAC and a replacement vehicle from LCH is automatically delivered through the platform.
These are taken from a fleet of 180 luxury vehicles suitable for the chauffeur market, including C-, E-, S- and V-Class models. These are high specification vehicles that would not be found on a standard rental fleet.
While delivering a bespoke service throughout the UK, within the London area, LCH typically delivers a replacement car in less than two hours from the initial booking.
Steve Hall, commercial director at LCH, said: "We have supplied vehicles for the Mercedes-Benz Roadside Assistance and Chauffeur Programme for more than 10 years and are delighted and honoured to announce our continued partnership for a further three years. Our support service to their customers is open seven days a week and our staff work alongside the RAC service agents in Bescott to ensure a seamless service, which is tailored to Mercedes-Benz customer, is achieved consistently and meets individual replacement drivers requirements."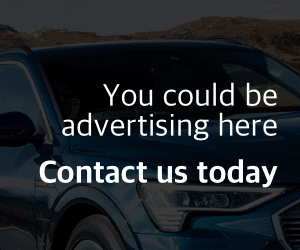 Hall added: "Crucially for the manufacturer, at LCH we pride ourselves on being able to provide 100% brand and model fulfilment which is vital in our industry."
He said that adopting 1link Hire Network made the process of providing a replacement vehicle faster, easier and more accurate. "Using the platform, Mercedes-Benz, RAC and LCH have been able to create an online process that improves the customer journey. It is a very impressive product."
Marc Lees, business development manager for Epyx's 1link platforms, added: "LCH runs a very specialised but well-respected hire operation and it is a testament to the flexibility of 1link Hire Network that it works so well for them."
1link Hire Network is the market-leading rental platform in the fleet sector, adopted by more than 50 vehicle hire suppliers working with thousands of fleet operators of all sizes across the UK.