Lincoln council gives green light to new-start Holla's electric tuk-tuk service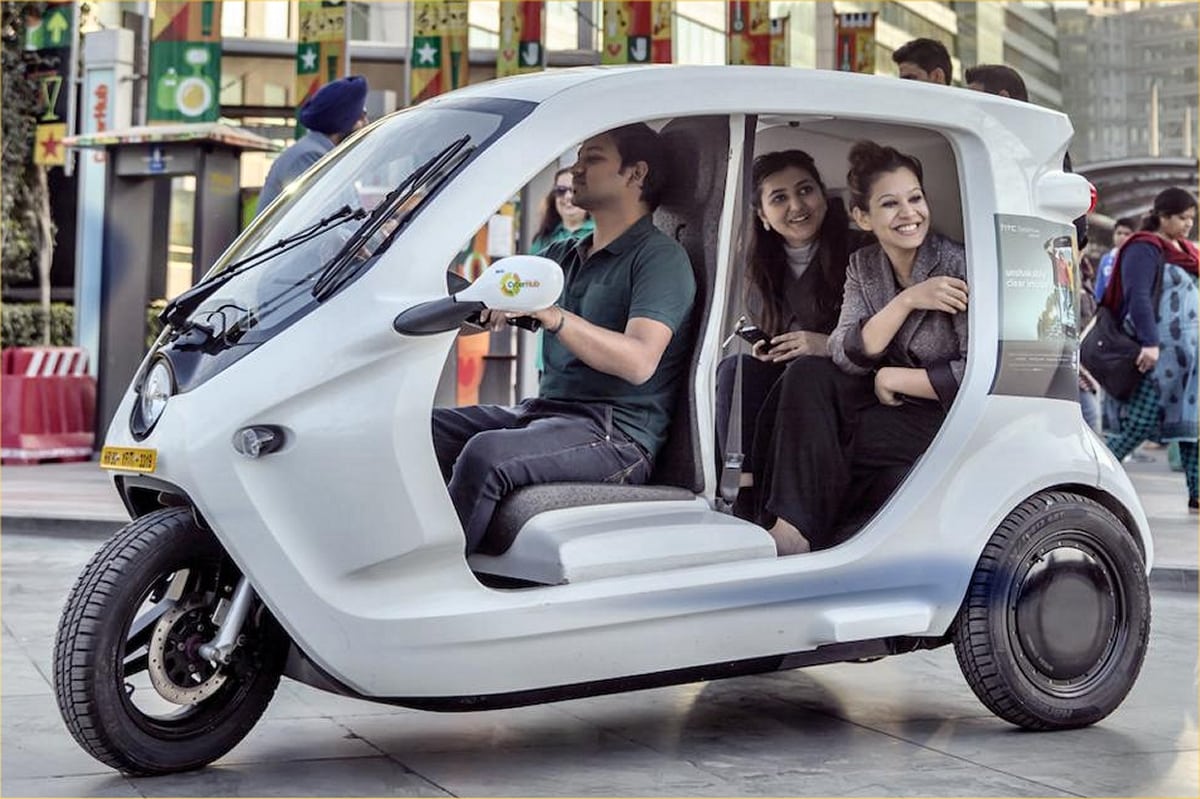 A proposed tuk-tuk taxi scheme in Lincoln will now use electric three-wheelers rather than high-polluting petrol-engined scooter-based vehicles, the company behind the scheme has announced.
The city council's licensing committee voted to allow new-start service Holla to run tuk-tuks in the city last August. Now Holla owner Christine Kimbrell has responded to negative feedback from the council about pollution from the proposed tuk-tuks, and has changed the proposal to three electric Zbee vehicles (pictured).
The revised application has been approved by the city council's licensing committee, which removed the usual licensing requirements for a vehicle to have an engine capacity of not less than 1,297cc and at least four seats.
Extra conditions were imposed including giving a list of drivers' names to the council and, although a spare tyre will not be required on the vehicle, it will be necessary to always have one in stock.
Kimbrell said she had tested the Zbee vehicle in Stockholm, Sweden, where they are being used by a taxi and delivery service. Holla has purchased three of the £10,000 electric "pods", which will operate in a three mile radius of Lincoln and seat up to two passengers.
She said the service would be cheaper than city taxis and will be charged on a per-metre basis. She said: "The only things the council came back with last time was that it wasn't electric. We will be the first in the UK to have a zero emission pod taxi service."
Holla hopes to expand to 15 vehicles by the end of 2021, by which time Kimbrell hopes to employ 15-20 staff. Holla has
premises on Wragby Road and is finalising a website and app.