The 2021 Professional Driver Awards – the winners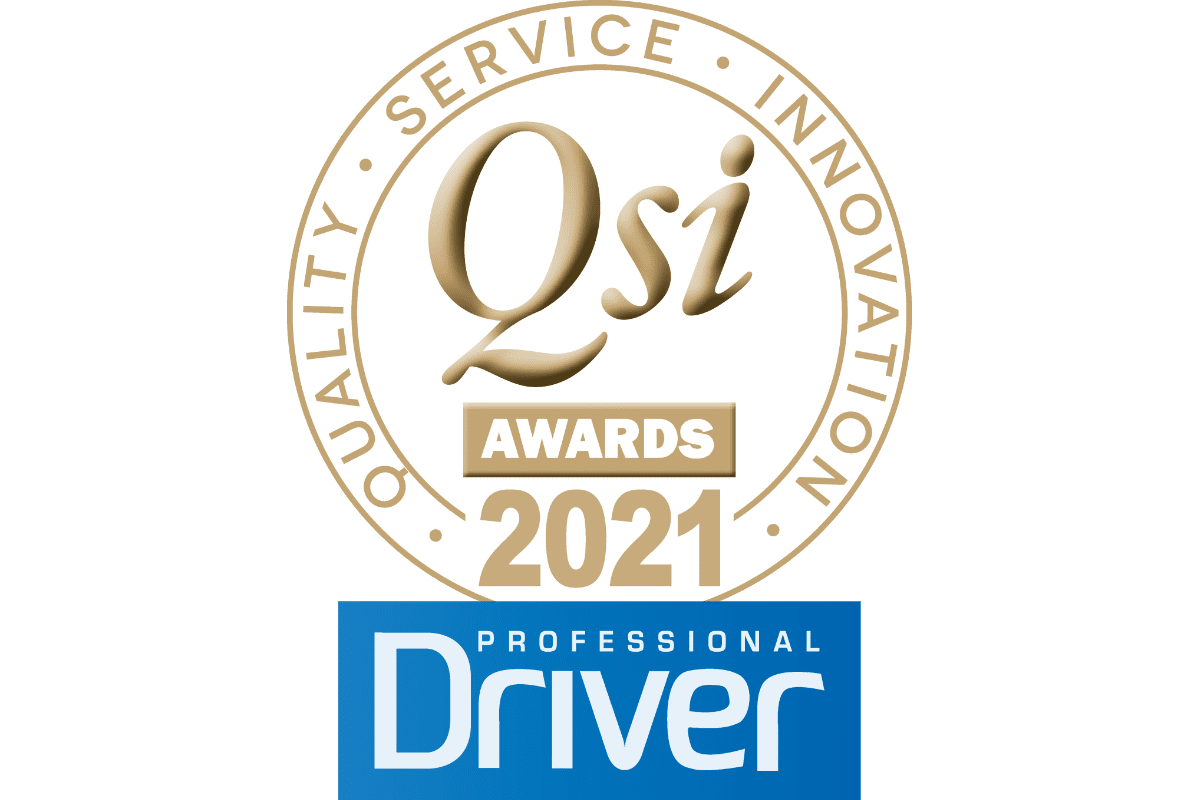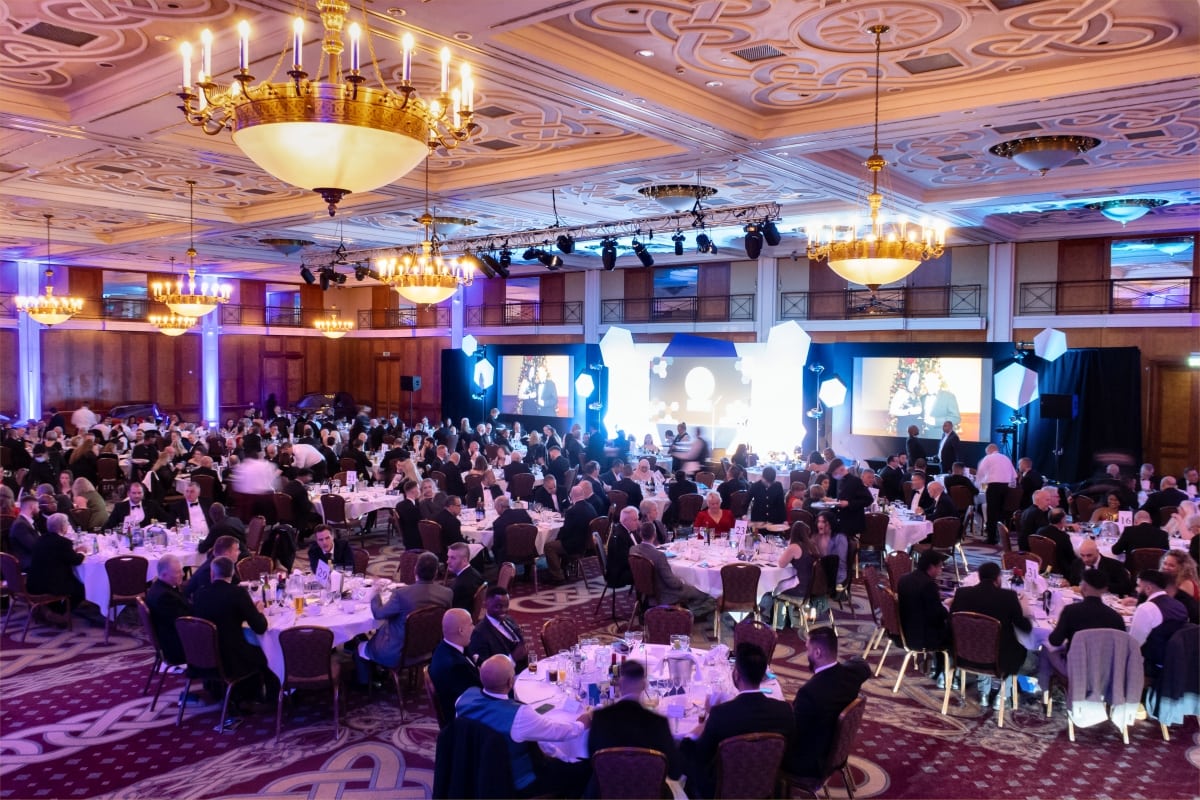 The Professional Driver QSi Awards returned after a forced absence in 2020, with a new venue – the luxurious Celtic Manor Resort in Newport, Wales.
And industry's special night came back bigger and better than ever, with a full house and some tremendous entries, which highlighted just how resilient the private hire, taxi and chauffeur industry has been through the Covid pandemic.
So which companies, drivers were the big winners in 2021? We are proud and honoured to present our Gold, Silver and Bronze QSi Champions!
Business Diversification Award
Sponsored by Travel Connect
Gold
DG Cars, Nottingham
Silver
Need-A-Cab, Plymouth
Bronze
Cabs Smart, Ipswich
This is new award for 2021, designed to reflect initiatives to develop new lines of business. The Covid pandemic certainly made these initiatives more important as a way of keeping cars and drivers working when the regular business had disappeared.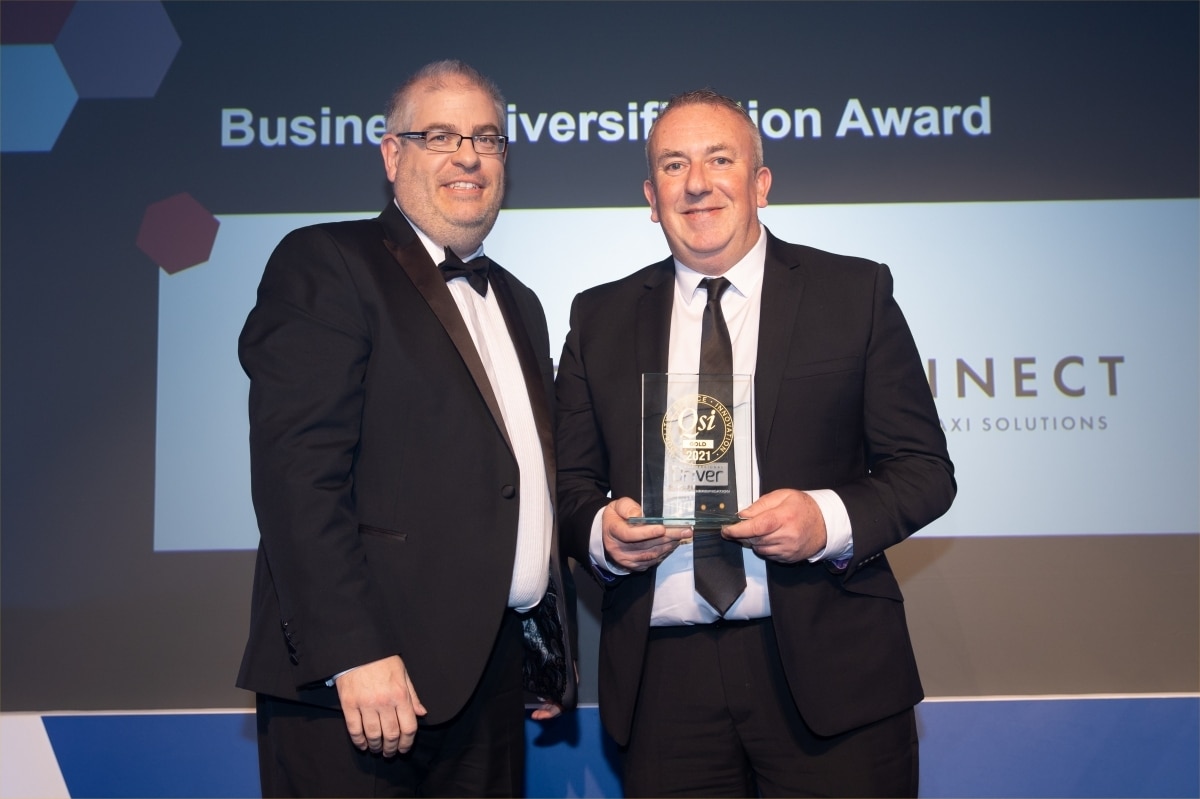 Our Gold winner, Nottingham's DG Cars, saw the opportunity to provide a better local service than the national chains in the growing food delivery market. Working with local restaurants, it launched DG Delivery, and actually grew its driver numbers during the pandemic.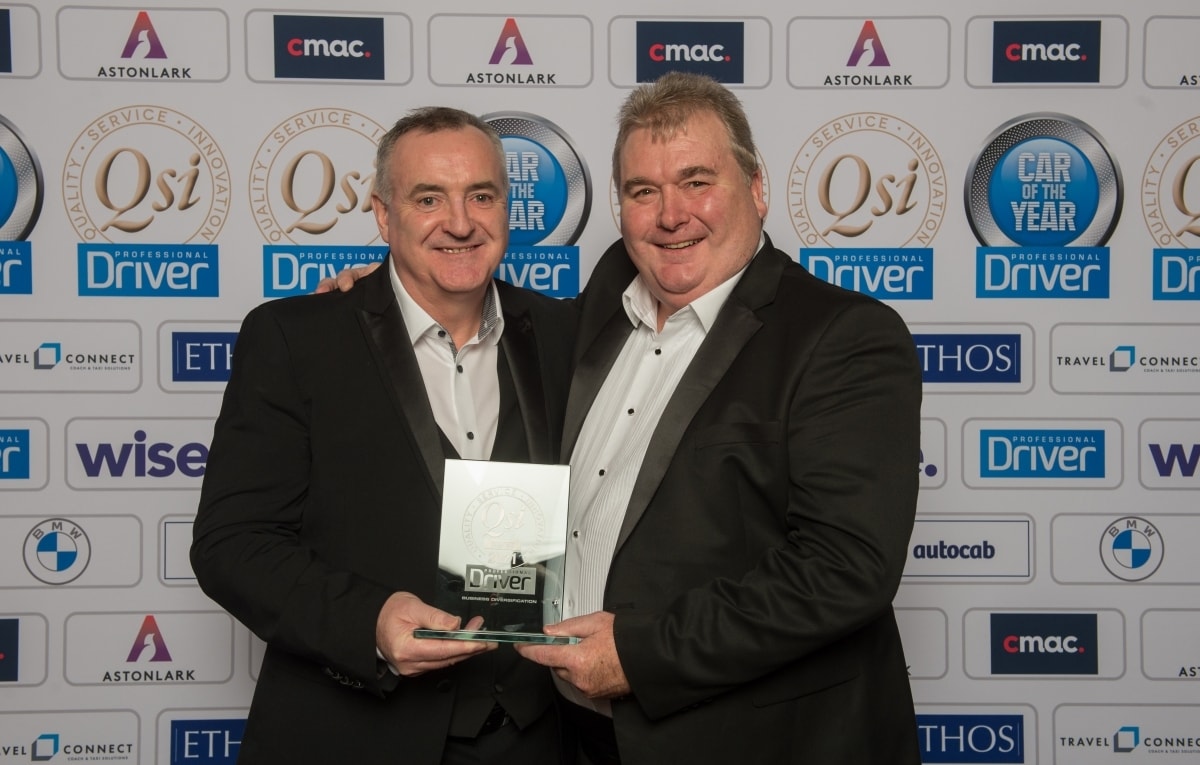 When Uber announced it would be giving work to local cab firms, many operators were sceptical. But our Silver winner didn't run away – instead it ran towards the fire, and became the first company to work with the ride-hailing giant. And the decision has paid off, with growing work and drivers returning to work for Plymouth's Need-A-Cab.
The Bronze winner was Ipswich's Cabs Smart, which launched an innovative new service this year for some of the rural towns it serves – an easy-to-use, on-demand taxi-bus service called Katch, which uses electric minibuses.
---
Chauffeur Company of the Year (1-10 vehicles)
Sponsored by BMW
Gold
Driven By Liberty, Manchester
Silver
Parkers Executive, Newcastle-upon-Tyne
Bronze
JRA Chauffeur Drive, Camberley

Chauffeurs have had it tough in the past 18 months. With international travel at a standstill and workers furloughed or working from home, much of their traditional business has disappeared. But some have prospered through the troubled period.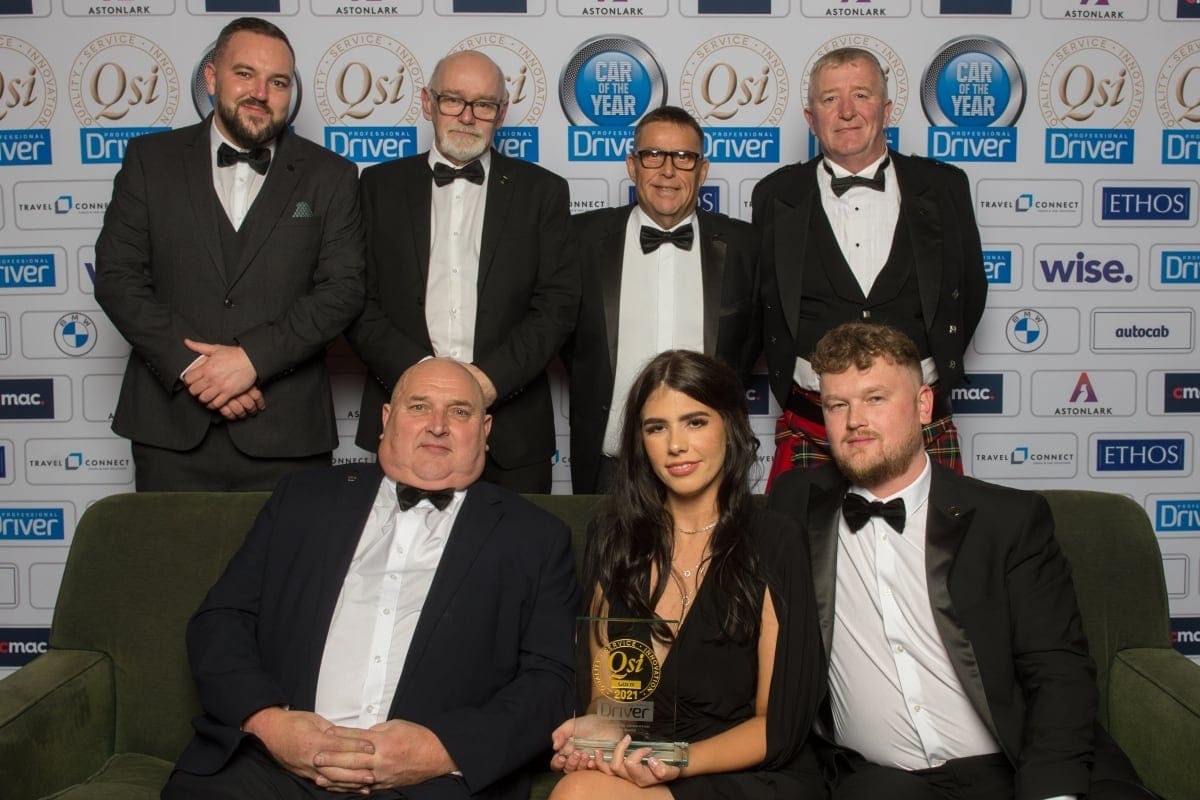 A relative newcomer, Manchester-based Driven By Liberty, won Gold. Two years ago it won Gold for best New-Start Operator, and now it's beating established operators. The company acted to mitigate the impact of Covid by installing innovative and bespoke partitions in its cars, as well as air purification devices, putting driver and customer safety at the forefront.
Silver QSi winner Parkers Executive of Newcastle-upon-Tyne won a Gold QSi Award back in the first year of the Awards in 2013. It's a strong regional operator that used the pandemic downtime to review and improve every aspect of its business, reinforcing its position as the best in its region.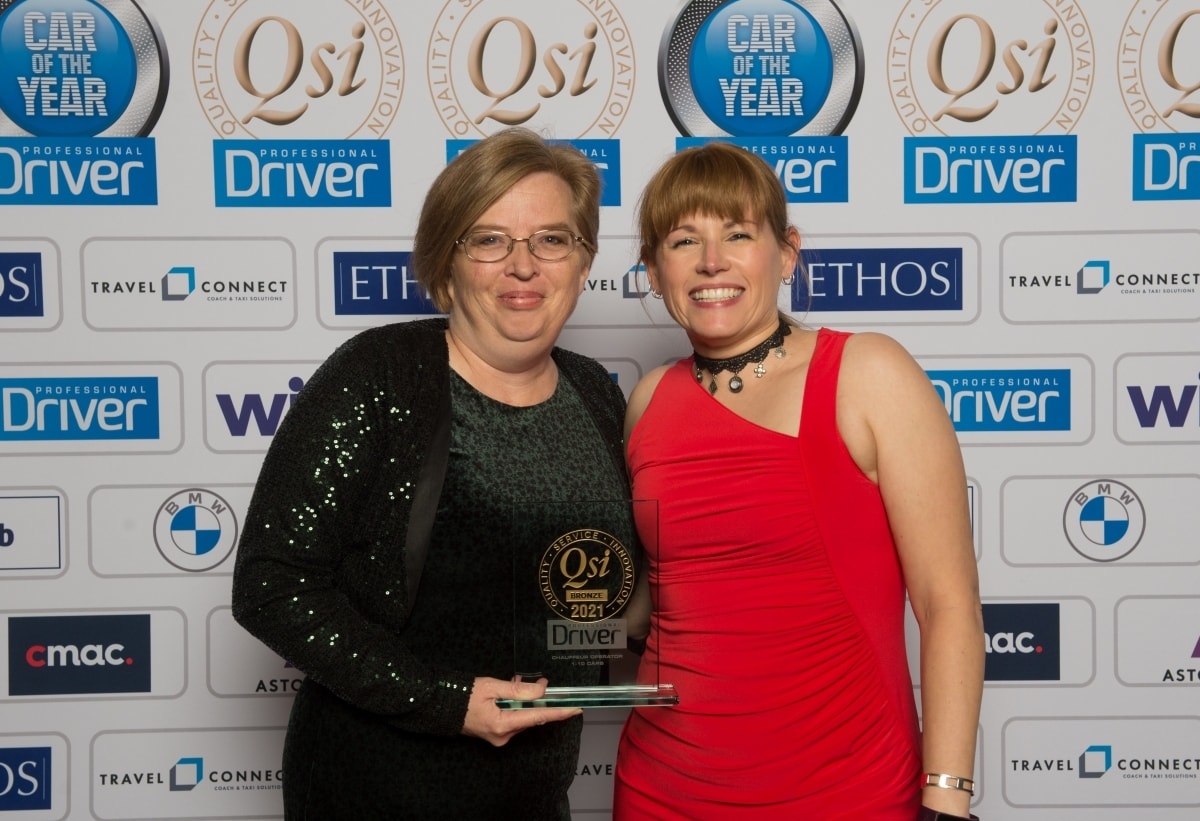 Our Bronze winner is Camberley-based JRA Chauffeur Drive. This small business offers an exceptional standard of personal customer service and attention to detail, tailoring its offering to its customers' needs.
Chauffeur Company of the Year (11+ vehicles)
Sponsored by BMW
Gold
Belgraves of London, Sutton
Silver
iChauffeur, London
Bronze
AZ Luxe, London

We've lowered the bar from 31+ to 11+ for big chauffeur companies this year to reflect the damage Covid has caused on the sector. It was reassuring to see so many companies coming through the pandemic wounded but intact, and already starting to rebuild.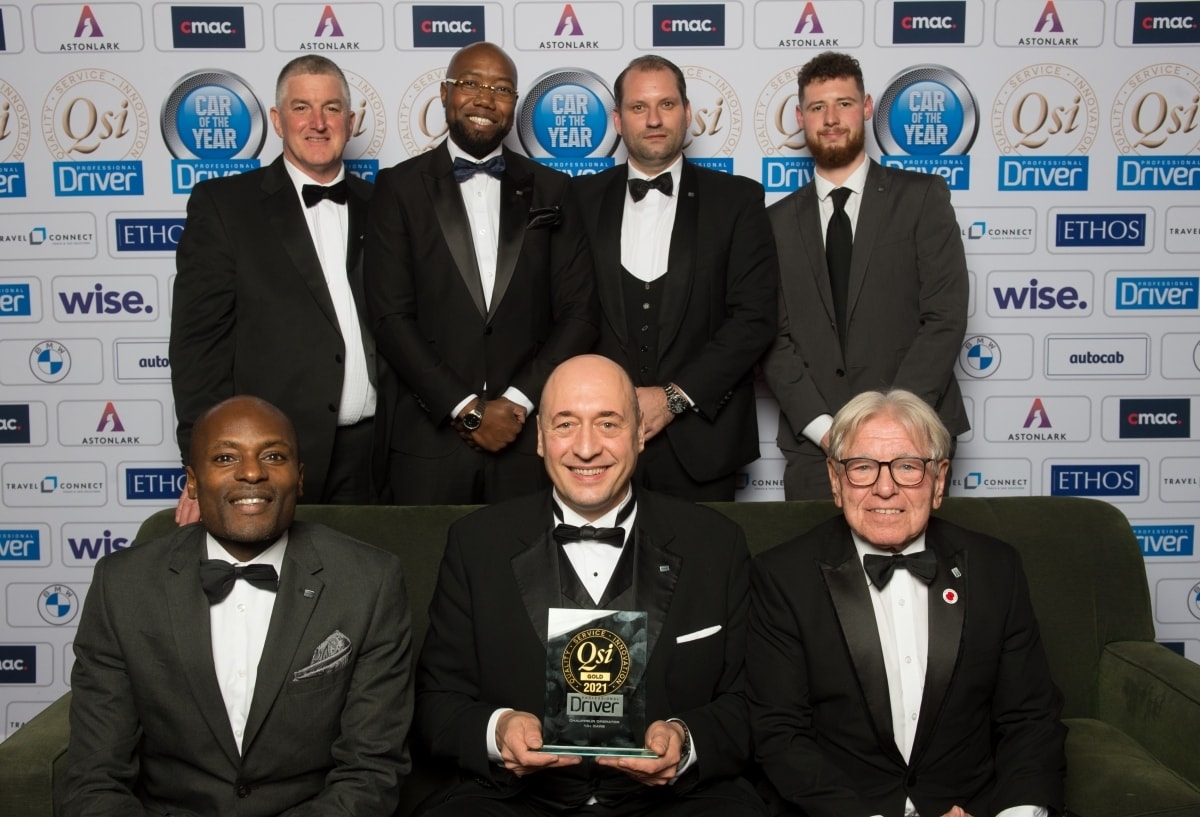 Winning Gold in this category is a tough ask. But Belgraves of London is used to winning Gold QSi Awards. It has been dominant in the 1-10 class, winning gold in 2018 and 2019. This year, it's moved up a division, growing the fleet despite the pandemic. And Belgraves has not only grown, it has adapted, survived – and electrified, adding new electric and plug-in hybrid cars to the fleet.
iChauffeur is another former Gold QSi winner with a strong reputation – but which has had to bounce back from a 95% drop in business in the early stages of the pandemic. Methodically, the company set about restructuring its website and booking system, as well as developing Covid protocols that soon became the industry benchmark, earning it the Silver QSi Award.
Our Bronze winner, AZ Luxe, has a growing fleet and customer base, and a focus on family values. During the lockdowns it won new accounts, allowing it to retain all its chauffeurs and recruit new ones.
Community Award
Sponsored by Wise
Gold
Cabs Smart, Ipswich
Silver
Radio Taxis, Southampton
Bronze
Castle Cars, Tonbridge
The QSi Community Award aims to reward those operators that make an extraordinary effort to provide an exceptional service for local businesses and organisations.
Our Gold winner is one of the smaller companies in this category. But Ipswich's Cabs Smart has a phenomenal and highly personal focus on local charities. And on top of that, it's managed to make something work in its local area that major car companies have failed to achieve in London: the Katch electric on-demand taxi-bus.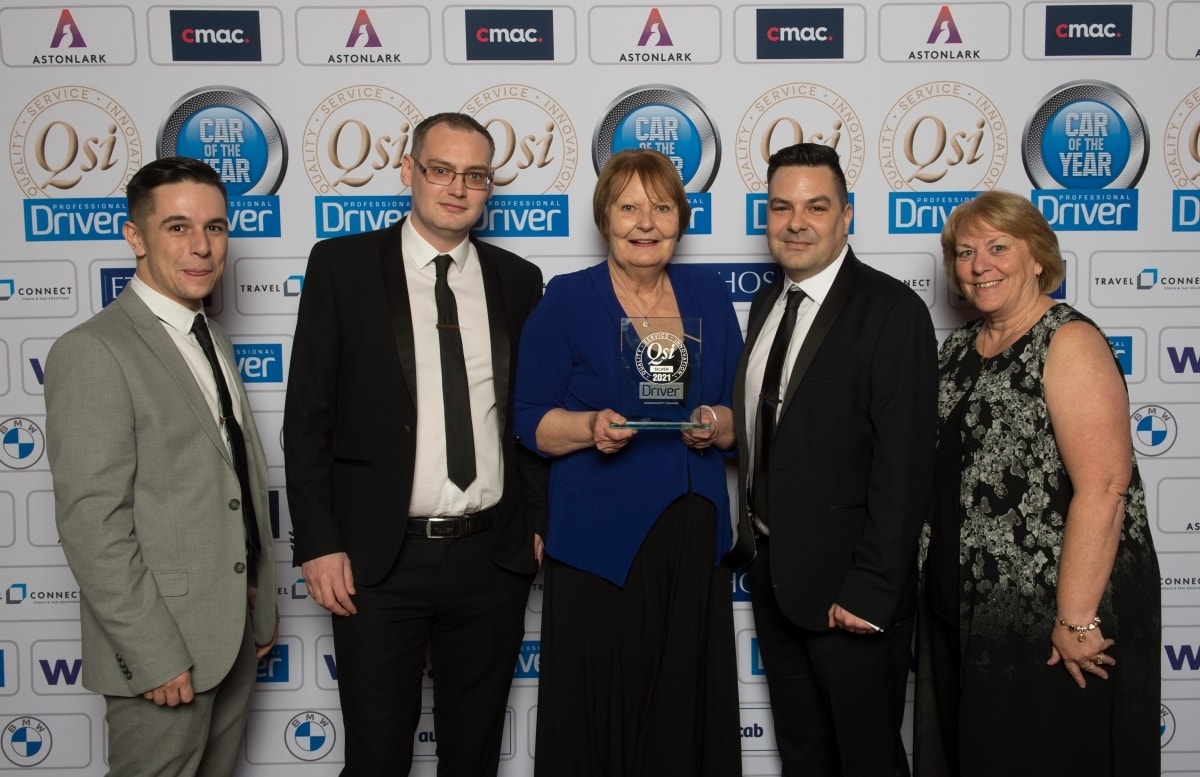 The Silver Community QSi award winner, Southampton's Radio Taxis, is renowned for being a true part of the fabric of its home city. As well as supporting elderly and vulnerable people through the pandemic, it lobbied its local council to provide better support for drivers – and succeeded. The judges were impressed by the sheer number of locally-focused initiatives the company carries out.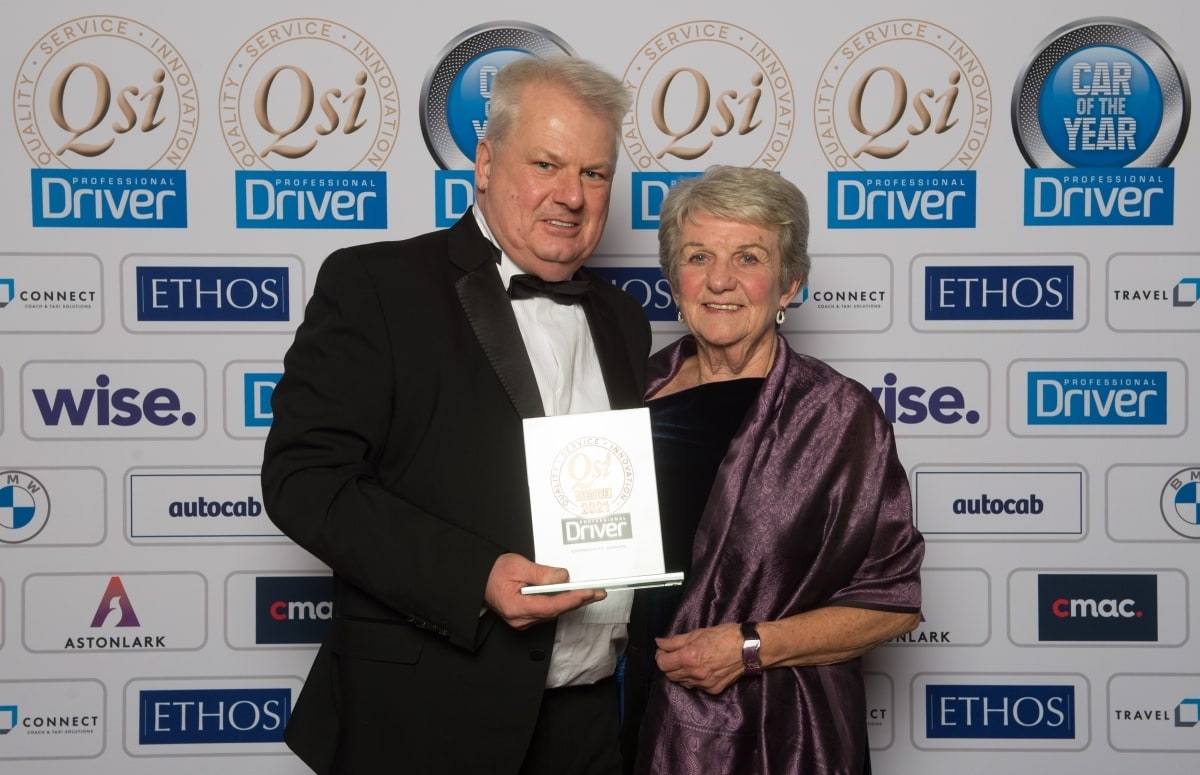 The Bronze QSi Community Award winner is an outstanding servant to its town. Tonbridge's Castle Cars offers old-fashioned personal service, which meant it offered a "cabs for jabs" service for elderly and vulnerable customers – funded by local businesses under a crowdfunding scheme. And despite a massive hit to its business, it continued supporting local charities and providing special training for all its drivers to ensure the highest standards.
Environment Award
Sponsored by The Electric Broker
Gold
GLH, London
Silver
Belgraves of London, Sutton
Bronze
Parkers Executive, Newcastle-upon-Tyne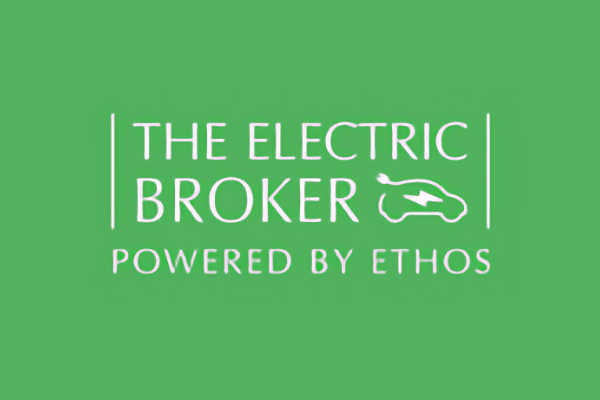 Our industry is in the firing line as local authorities bring in tough clean air policies, so operators are having to take the green side of their business very seriously. This category recognises companies that have shown a genuine commitment to adopting environmentally-friendly policies that have made a positive impact.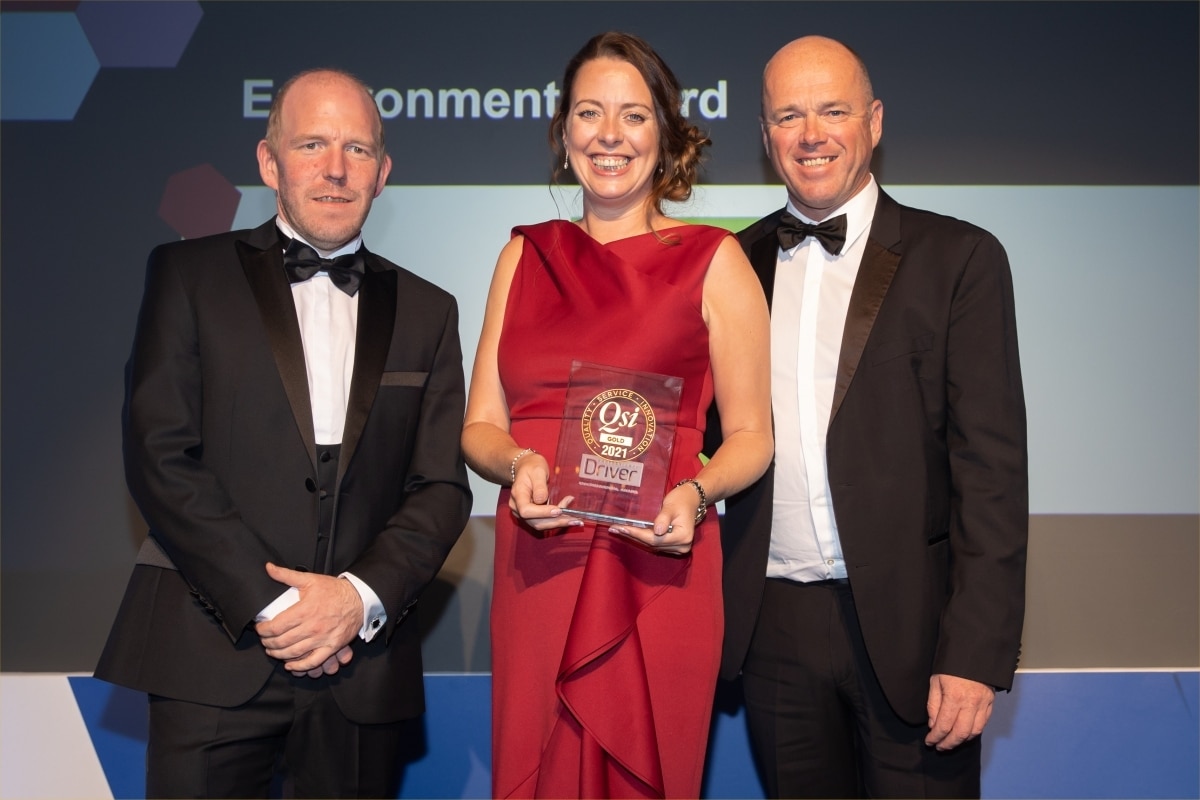 Our Environment Gold QSi winner has proud record of winning a QSi Award in every year since we started the awards in 2013. London's GLH has been at the forefront of the green revolution for two decades. It was an early adopter of hybrids, and now expects to have a 100% zero-emissions fleet by next year. With industry standard ISO 14001 accreditation in the bag too, GLH has a true commitment to sustainability right across the business.
Our Silver QSi eco-warrior has embraced electrification, replacing most of its diesel fleet with electric and hybrid cars – with more on order. And it has installed chargers at its office and at some of its drivers' homes, helping them become champions of green chauffeuring in London. A second award on the night goes to Belgraves of London.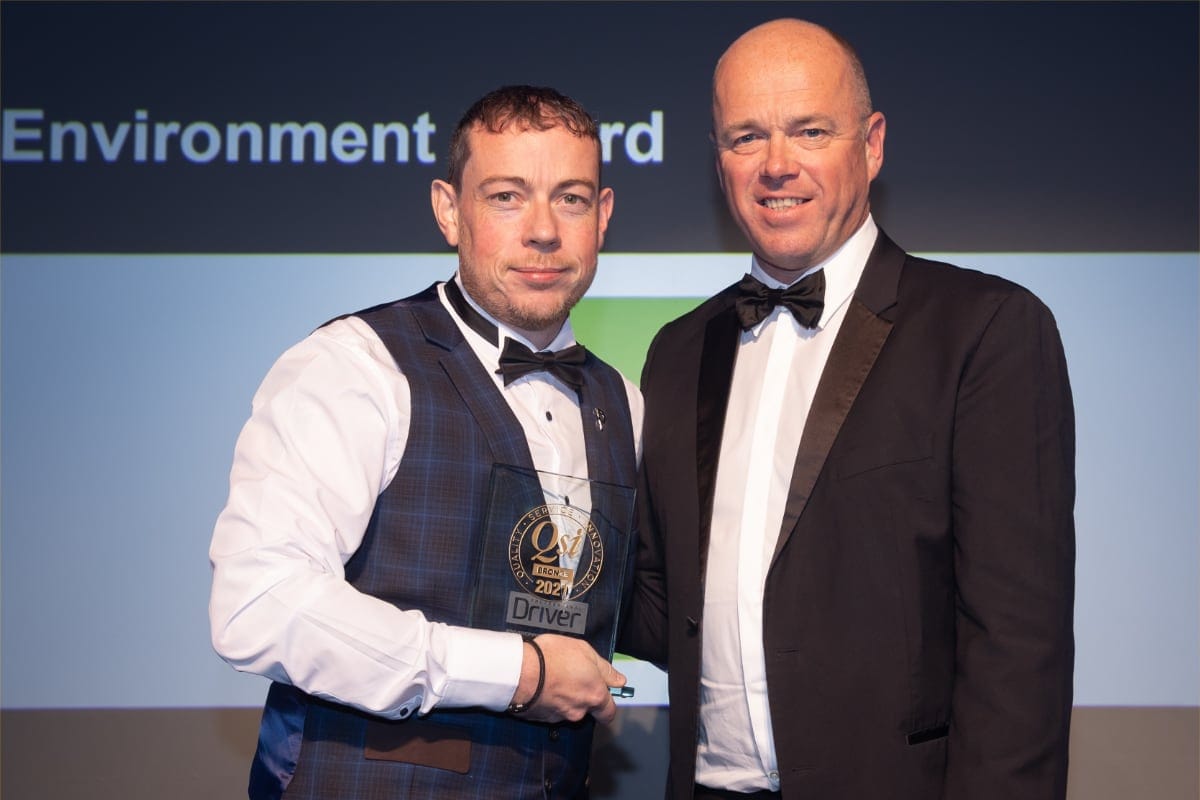 The Bronze winner was also returning to the podium. Parkers Executive of Newcastle-upon-Tyne has taken a methodical approach to reducing its environmental impact. It has introduced cleaner cars, a carbon offsetting policy and a systematic approach to reducing dead miles and waste across the business.
Marketing Award
Sponsored by Professional Driver
Gold
CamCab, Cambridge
Silver
Take Me Group, Leicester
Bronze
DG Cars, Nottingham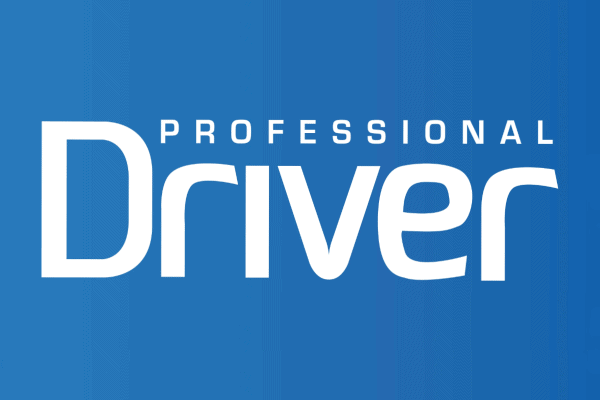 How do you promote your operations in a creative and original way, when you're faced with the biggest operating crisis in decades? The QSi Award for Marketing has been hard won this year. The judges were looking for Chauffeur, taxi or Private Hire operators, large or small, that make use of innovative or creative marketing and advertising across a range of media, and can show how this has improved their businesses.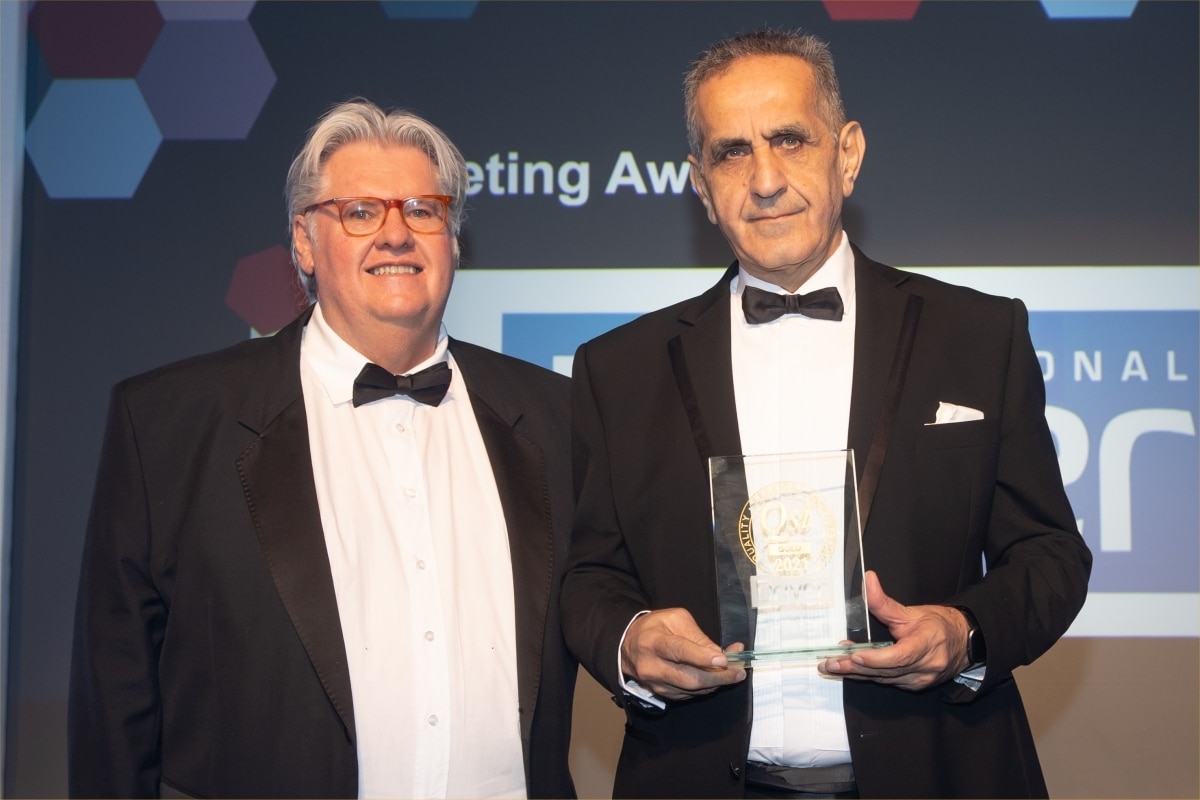 How do you really stand out from the crowd? Our Gold QSi Marketing winner, Cambridge-based CamCab, remembered a simple rule. Try and put a smile on people's faces. From free MOT tests for NHS workers to free ice creams on a hot day -from the company's own ice cream van – to simply changing the company logo to have a smiley face on it. CamCab remembered that the little things count for a lot.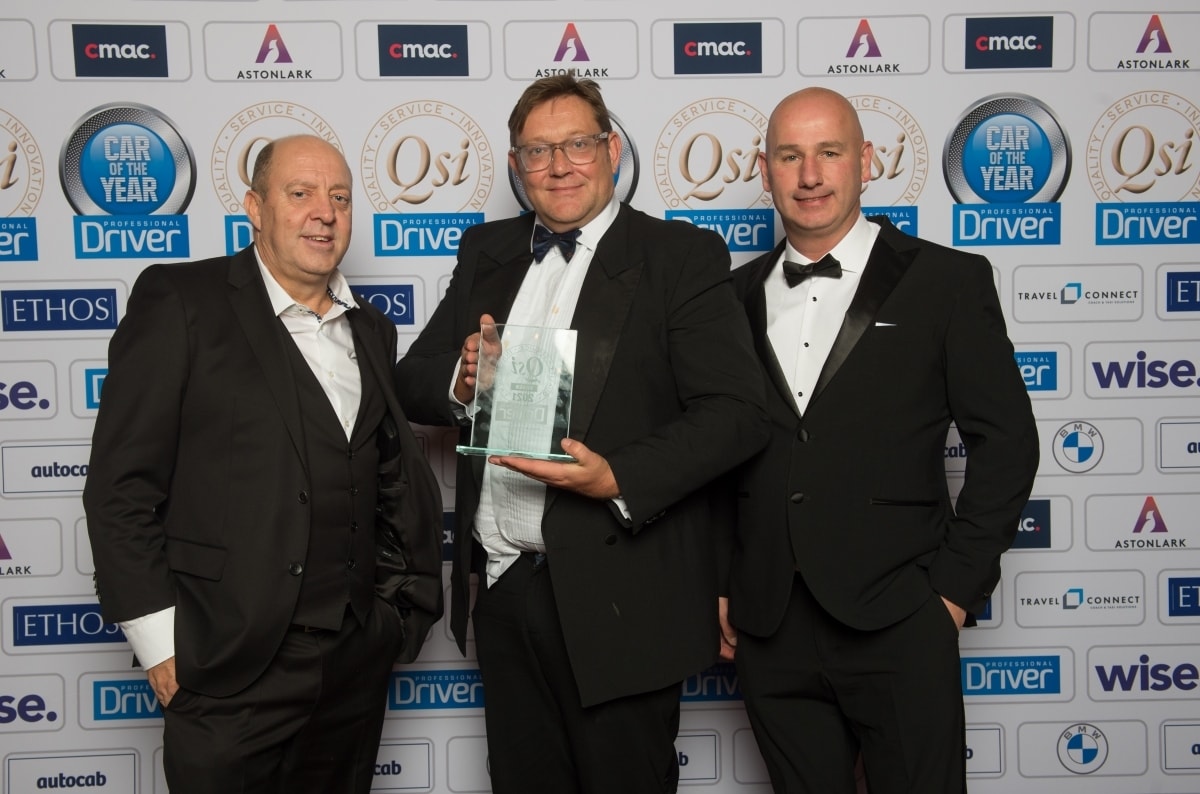 The company that took Silver has been one of the stories of the year. Take Me Group has used social media and a strong brand story to grow its business. By vigorously promoting itself to the industry, it has started building a national network of local operators, all working together.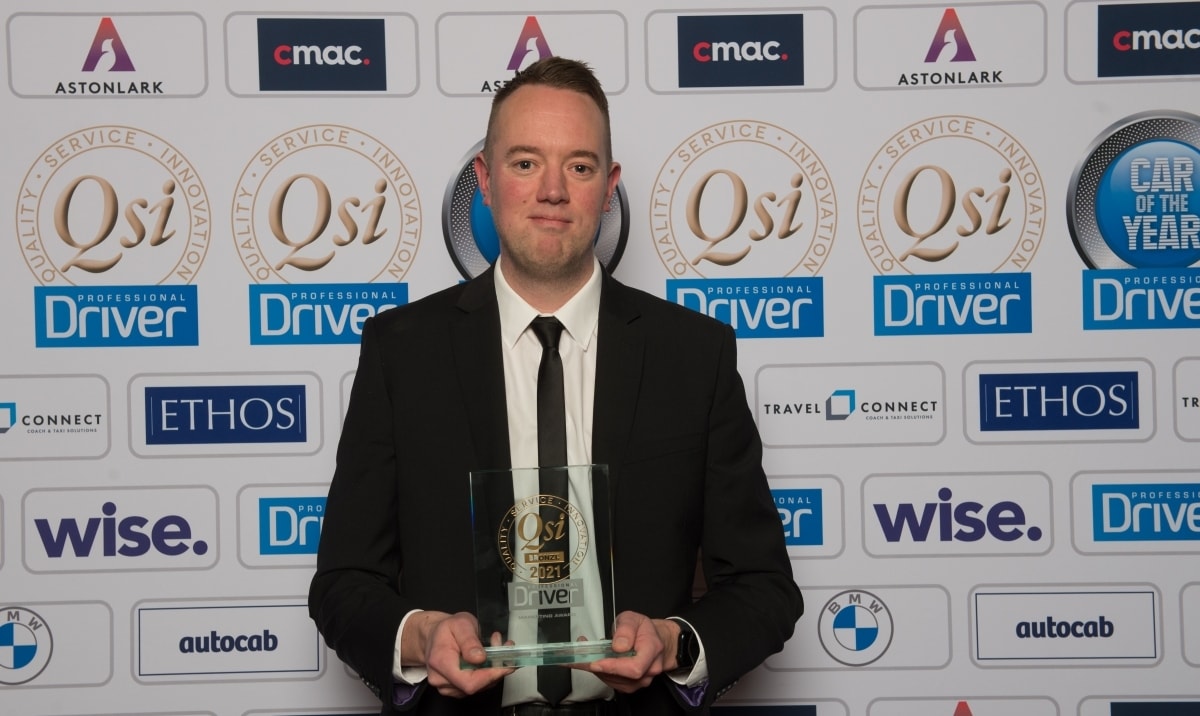 Our Bronze winner acted quickly to help its customers get essential supplies of bread and milk in the early days of lockdown. And the clever part was using social media and its own PR activities to draw attention to this – resulting in massive exposure on TV and in the national media. And that led to a successful expansion into food delivery for Nottingham's DG Cars.
New Start Operator Award
Sponsored by Cmac
Gold
Chabé, London
Silver
Luxstar, Newport
Bronze
NI Chauffeurs, Belfast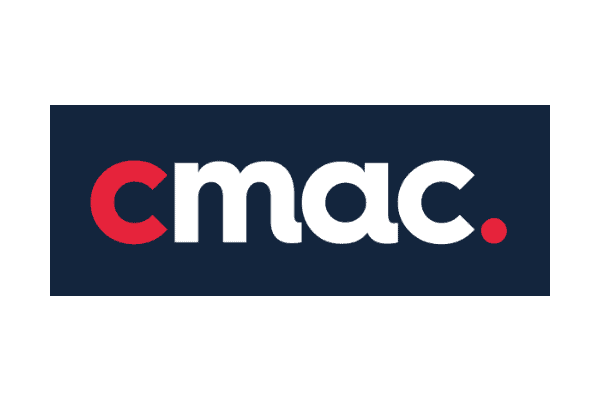 The New-Start Operator Award aims to reward private hire, taxi and chauffeur businesses that have only recently become established in the market. It's open to companies that have either started operating or undergone a major change of management or direction since the start of 2017.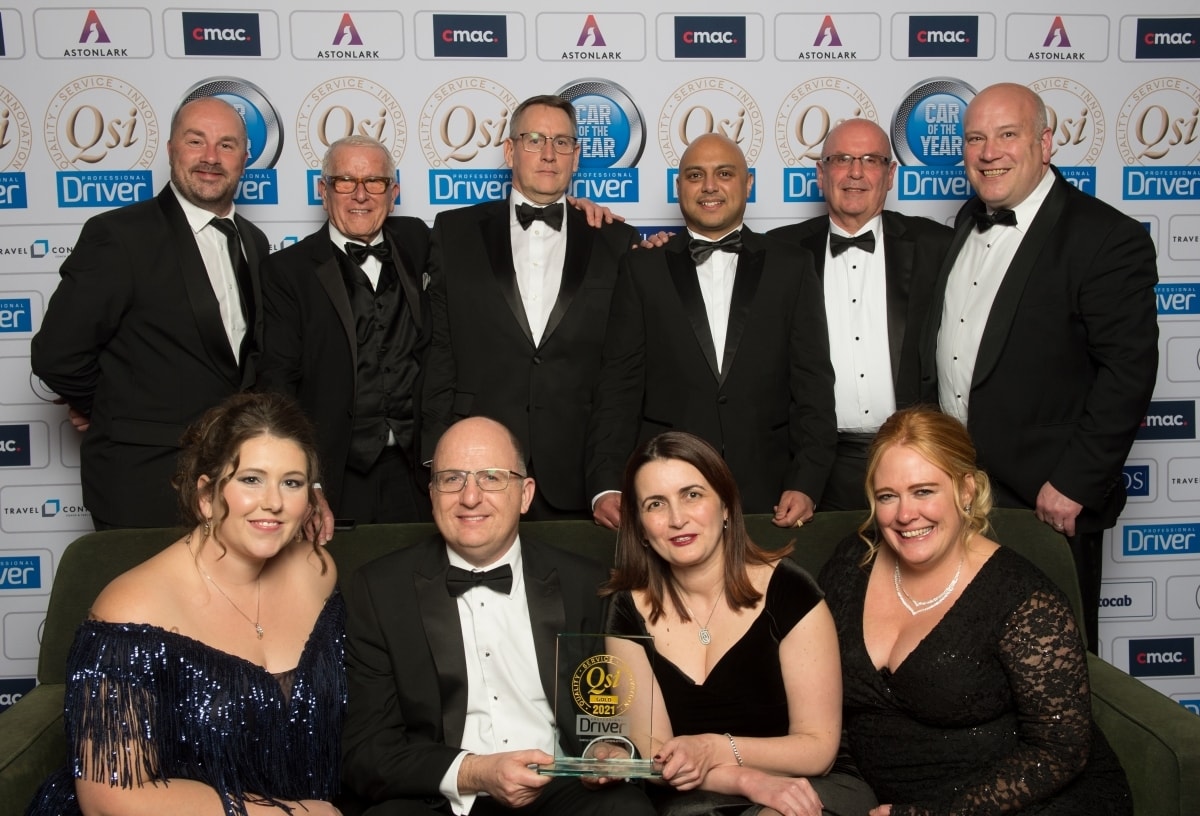 Our Gold winner is another pandemic start-up. With a vastly experienced team and strong backing, Chabé has been a textbook case study in how to do everything right, with a growing fleet of luxury cars and a growing reputation for quality.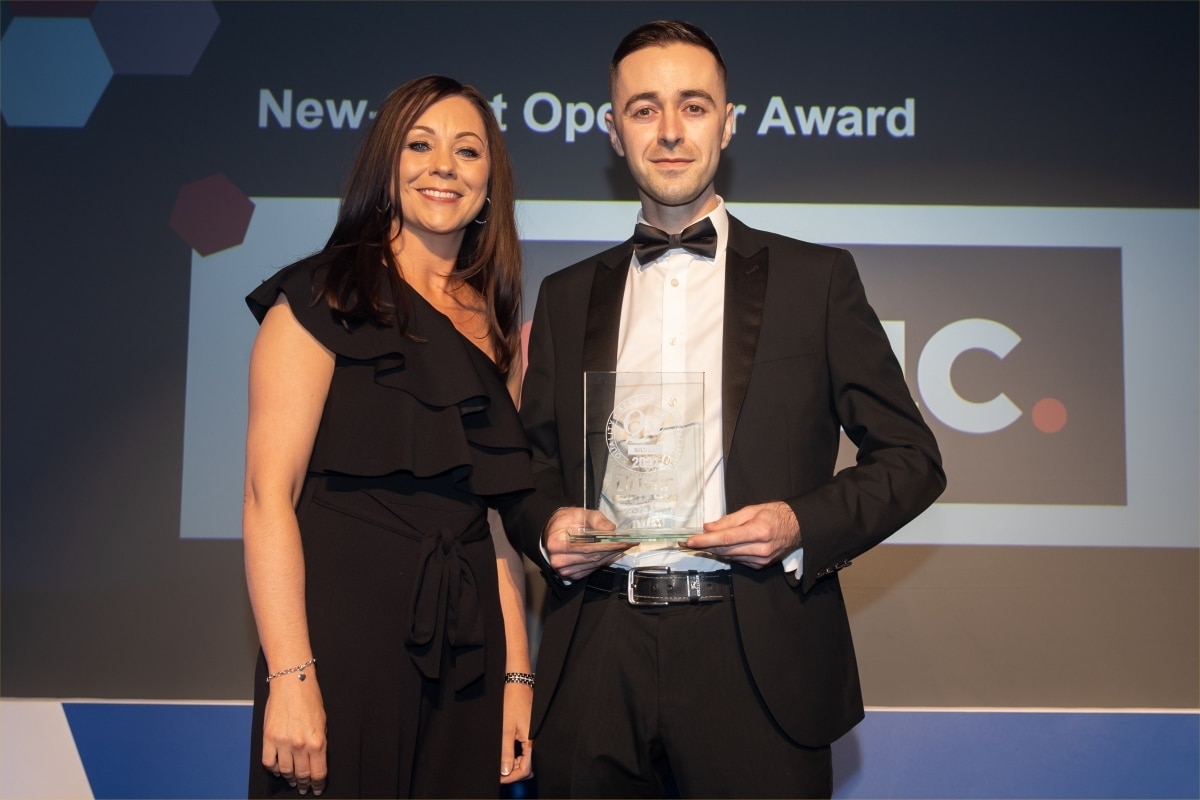 The Silver New-Start QSi award goes to a chauffeur who ignored the pandemic and pressed ahead his dream of running his own company. And it's worked, with blue-chip clients and an upgrade from an E-class to an S-class after just a few months. A brave decision has paid off for our local winner – Newport-based Carl Harris of Luxstar.
Our bronze winner, NI Chauffeurs, only started operations in 2018, but has raised the standard in its region, being voted the best chauffeur company in Northern Ireland for the past two years – and the first QSi Winner from across the Irish Sea. Sadly owner Mick Hedley was working and couldn't attend.
Private Hire Company of the Year (1-80 vehicles)
Sponsored by Wise
Gold
Castle Cars, Tonbridge
Gold
Cabs Smart, Ipswich
Usually this is one of the most popular QSi Categories – after all, the small, local private hire and taxi fleets are the lifeblood of our business. But Coronavirus has had a devastating effect on this part of the sector, resulting in many of these companies closing or being taken over by bigger local rivals.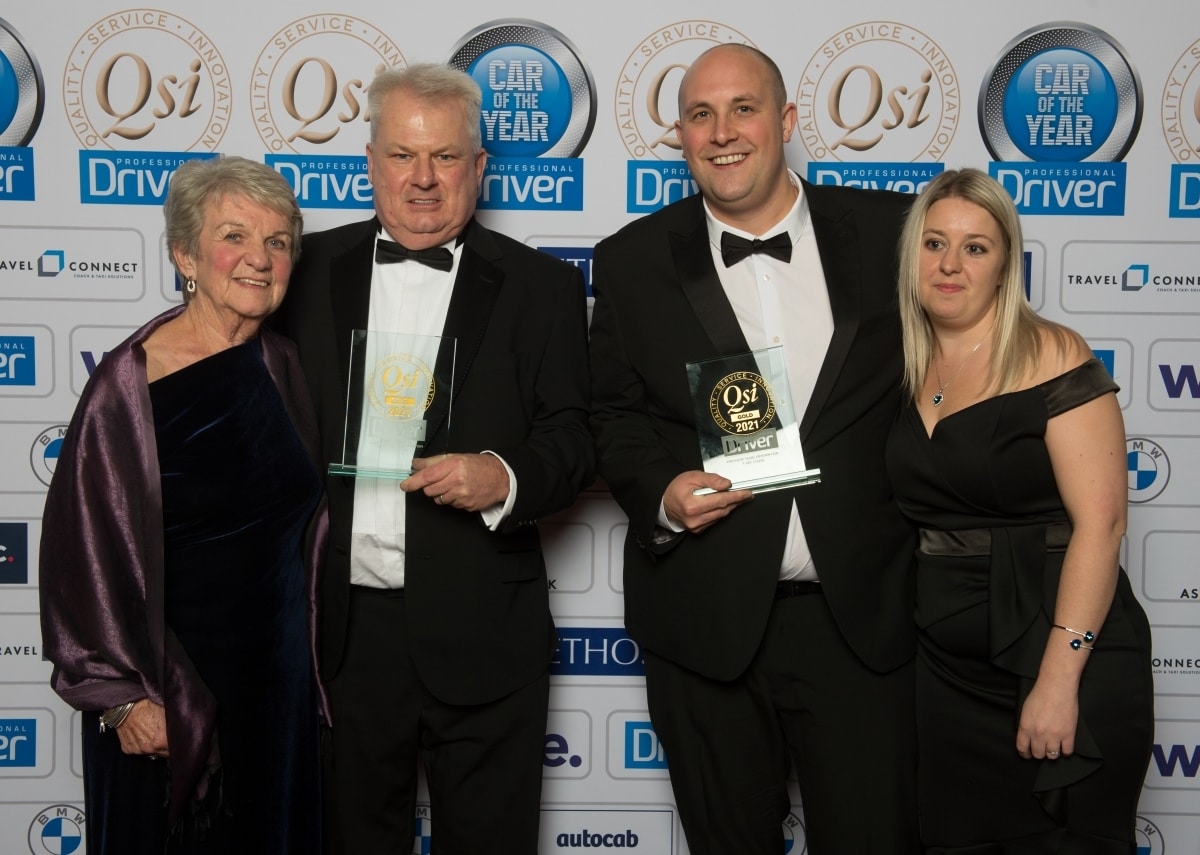 With just two entries, the judges had a difficult job. Both Cabs Smart and Castle Cars did exceptional things with an intense focus on supporting their local communities. They did more than just survive – they enhanced their already strong local reputations. And they'd already made troips to the stage to collect trophies on the night.
But how to split them? We decided not to. Instead, the judges decided to make an exception. Both these companies deserve Gold, so they're both received Gold. Congratulations to Castle Cars of Tonbridge and Cabs Smart of Ipswich, which took its second Gold QSi Award of the night.
Private Hire Company of the Year (81+ vehicles)
Sponsored by Autocab
Gold
DG Cars, Nottingham
Silver
Radio Taxis, Southampton
Bronze
Street Cars, Manchester
This is the category for the big guns in private hire – and it category always attracts a seriously high-quality entry from some of the biggest and most successful large fleet operators.
Our Gold QSi winner is a company that set the benchmark for a way through the pandemic. By diversifying into deliveries, DG Cars of Nottingham kept all its drivers on the road – and even recruited some new ones. Add in a strong green ethos and you have the perfect large private hire operator – it's DG Cars.
The Silver QSi Award goes to a company that has built on its strong position in its home city, helping everyone form students to the elderly with a raft of initiatives and good ideas. It's a second Silver of the night for Radio Taxis of Southampton.
Our Bronze QSi Award goes to a company that has won gold here before. During the pandemic, Street Cars of Manchester launched a number of initiatives to help local people and NHS workers. With innovation and a strong focus on its local area at its core, the company is always going to be a contender.
Professional Driver of the Year
Sponsored by BMW
Gold
Joe Tranter, Belgraves of London, Sutton
Silver
Kenneth Bond, City of Birmingham
Bronze
Peter Mangion, Oracle Chauffeurs, Westcott, Surrey

Finally, the Professional Driver of the Year. It's our Flagship Award, and goes to individual private hire drivers or chauffeurs, who provides the absolute highest standard of service, in terms of driving skills, customer service, personality, and ability to represent their company.
Our Gold QSi Professional Driver of the Year, 2021, is Belgraves of London chauffeur Joe Tranter. Joe displays an intense focus on detail, giving him the highest satisfaction rates with some of the most demanding clients, including some notoriously hard-to-please Hotel Concierges.
This is a chauffeur who will go the extra mile for his clients – literally, in some cases, going to a particular bakery to buy a client's preferred pastry. In addition, he's become an early adopter of an electric vehicle, helping his employer lead the way in transitioning to an electric fleet.
His employer says: "He always puts the company and the client first. His motivation solely comes from wanting the client to walk away satisfied and impressed."
Our Silver winner is a private chauffeur working for a major city council, driving senior dignitaries. City of Birmingham chauffeur Kenneth Bond has a list of qualifications as long as your arm, and a complete focus on customer service, making him everything a first-class chauffeur should be.
Our Bronze QSi Award for Professional Driver of the Year goes to Oracle Chauffeurs' Peter Mangion. Peter is a chauffeur who tried something different. Rather than a regular car or MPV, he looked for something bigger – but to the same standard – and commissioned a custom-made luxury 8-seater minibus. As a result, he's created his own niche.