ACDU Uber drivers strike over demands that they be paid for waiting time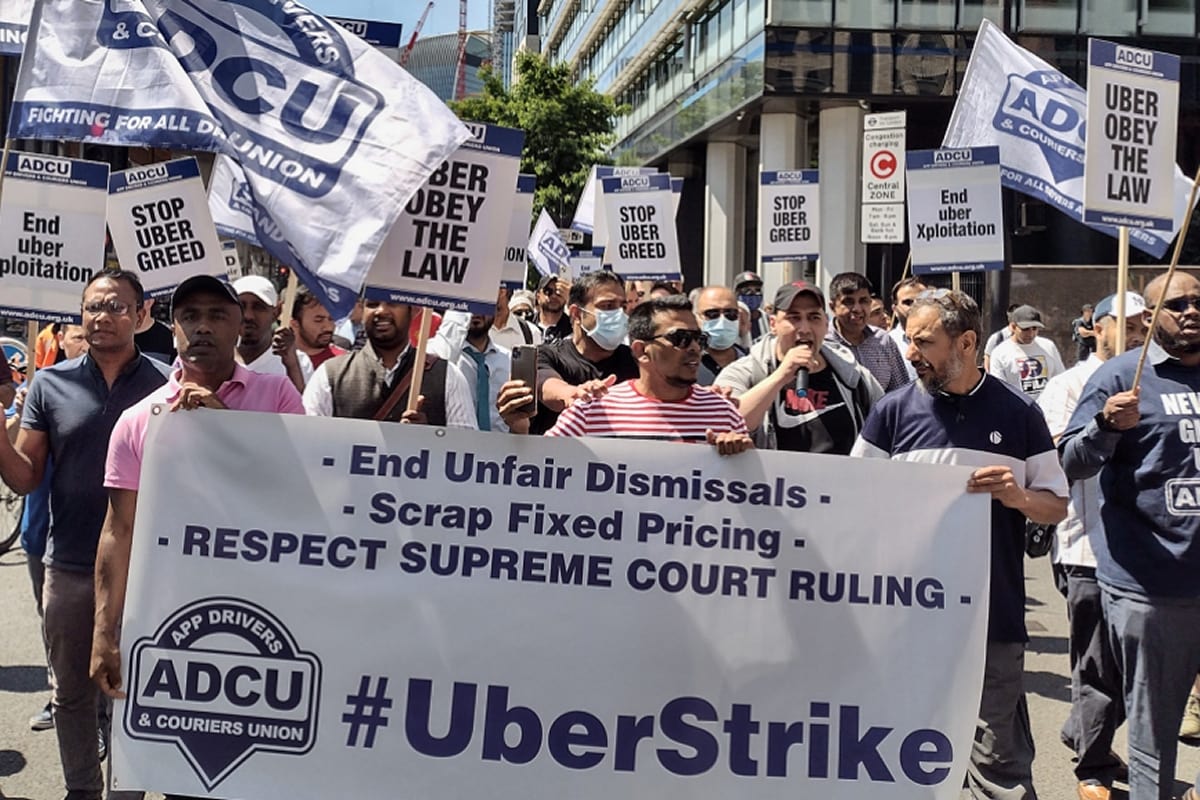 A number of London Uber drivers staged a 24-hour strike and protest in London after a trade union claimed they were losing 40% of their earnings because Uber did not include waiting time as drivers' working hours.
In a statement, the App Drivers and Couriers Union said: "Uber has failed to comply with the Supreme Court and lower court rulings to pay drivers at least the minimum wage after costs for all working time from log on to log off."
The statement continued: "Instead, Uber has chosen to observe worker status for the working time periods only from dispatch to drop off but excludes waiting time which leaves drivers short-changed for about 40% of their true working time. In addition, last year Uber arbitrarily set the HMRC reimbursement rate of 45p for the purposes of calculating driver costs in determining minimum wage payments. However, this rate is not appropriate for commercial vehicles and was anyway set in 2011 and certainly does not reflect 36% fuel inflation since last year."
The union is demanding full compliance with the courts, fares to be increased to £2.50 per mile and 20p per minute and that Uber commission be capped at 15%.
In response, an Uber spokesperson said: "The ADCU represents a tiny proportion of active drivers on Uber. For over a year now, GMB Union has served as the voice of drivers in the UK following our historic recognition agreement which helped secure new worker protections including holiday pay and access to a pension plan."
The spokesperson added: "With demand up following the pandemic, Uber drivers are earning more than ever — in the first quarter of 2022, they earned on average £29.72 an hour, including holiday pay, when actively engaged on the app."
The strike comes after damning revelations about Uber's practices between 2013 and 2017, with 83,000 internal emails leaked to a national newspaper by a former Uber lobbyist. The papers show a concerted campaign by the Cameron government to urge then-London mayor Boris Johnson not to tighten up regulations on Uber.
In response to the "Uber Files", Uber said the company had fundamentally changed since 2017, after Dara Khosrowshahi replaced Travis Kalanick as CEO. But the ADCU said this was "a lie", adding "Uber certainly has become more slick and less brash in its PR, but the brutal exploitation of workers has only intensified."