Brighton taxi rank move backfires, creating congestion and anger among drivers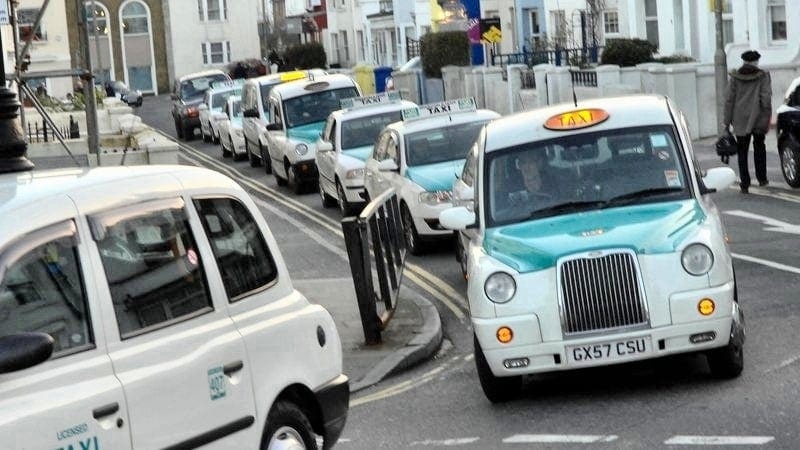 A decision to move the taxi rank from the front of Brighton railway station to the rear has angered taxi drivers and motorists as a result of increased congestion and, as a result, higher fares.
And cabbies are now complaining that Uber and other private hire drivers are also picking up passengers from the rank where taxi drivers pay £900 a year for a permit. The changes have led to heated exchanges as taxi and private hire drivers and people collecting or dropping off family and friends jostle for space.
Taxi companies have blamed station operater Govia Thameslink Railway (GTR) for the changes, which took effect on November 11, as GTR wants to use the front of the station for more shops or food outlets. But GTR said it had acted at the request of Brighton and Hove City Council.
The problems were discussed by the council's Licensing Committee at Brighton Town Hall last month. Labour councillor Jackie O'Quinn, who chairs the Licensing Committee, said: "What has arisen since the introduction of the new rank is the huge frustration of the taxi drivers that things have not been sorted out."
Conservative councillor Lee Wares said that the council needed to take some responsibility for the problems. He said that the rank was moved after campaigns by residents in Surrey Street after changes to the front of the station pushed more taxis into their road. He said that taxi trade needed to be "properly" consulted about future changes.
Councillor Wares said: "We are seeing increased fares for passengers at the back because we know those roads and junctions are clogged up a lot. We are chasing our tails trying to fix a problem that's a lot worse than the one we tried to fix."
Local operators have set up a petition urging the council and GTR to think again about banishing taxis from the front of the station.