EasyTaxi app targets local operators in bid to build a national booking app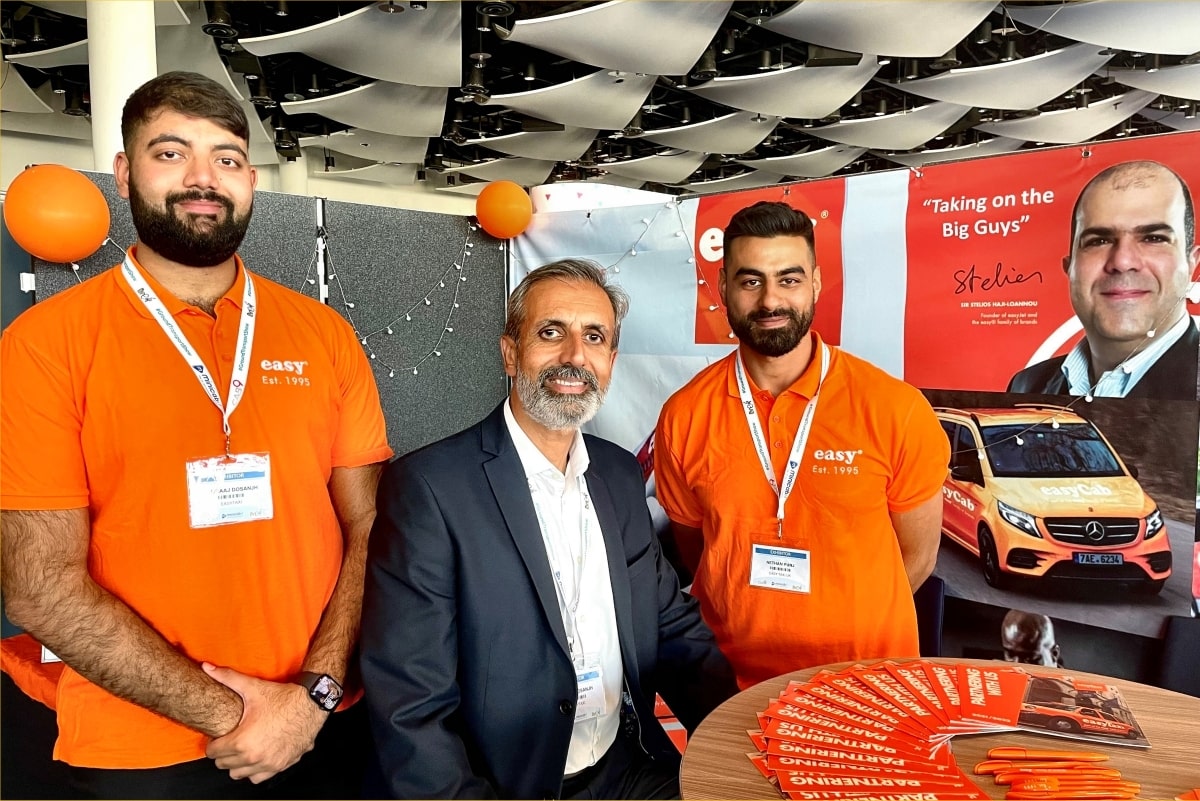 EasyJet founder Stelios Haji-Ioannou is backing – and branding – a new national taxi booking app, currently under testing in the west Midlands.
The easyTaxi app will be rolled out across the UK, with the intention of creating a national branded app to rival ride-hailing giants Uber and Bolt.
The plan is not to hire drivers in the way that Uber and Bolt has done, but to offer exclusive territories to local taxi and private hire operators. So when customers search for a cab in the easyTaxi app, nearby local operators' cars are displayed on the screen.
The app, unveiled at the Wembley Ground Transport Show, has been developed by Jasbir Dosanjh, who has 25 years' experience working for computer dispatch systems companies.
Dosanjh started work on the app three years ago. "We realised we couldn't do anything with an app unless it was national. What we needed was a national brand, and the backing of someone with deep pockets and experience."
Dosanjh pitched the idea to Stelios, who was looking for further extensions to his 'easy' brand, having recently launched into the food and parcel delivery markets. As a result, the entrepreneur has invested in the business, taking a 50% shareholding.
So far 34 operators have signed up to the system, all in the west Midlands. EasyTaxi is not a licensed operator, and has no plans to operate vehicles. "We are just a platform," Dosanjh said. The system allows most operators to connect via API via their dispatch system.
He sees easyTaxi as a rival to Autocab's iGo network and operators on the Autocab platform will not be able to access the easyTaxi system as there is no API link to Autocab.
When the app opens up, it displays the name and logo of the taxi firm serving the area. Operators will be offered exclusive territories so far more than 20 postcode areas are covered, including Birmingham, Coventry and Leicester.
The system remains under trial until the end of January, and after that the plan is to expand throughout the UK, Ireland and mainland Europe. "Stelios has told us that he won't be satisfied unless we are operating throughout these places," said Dosanjh.