Europe's most powerful EV charging hub opens in Oxford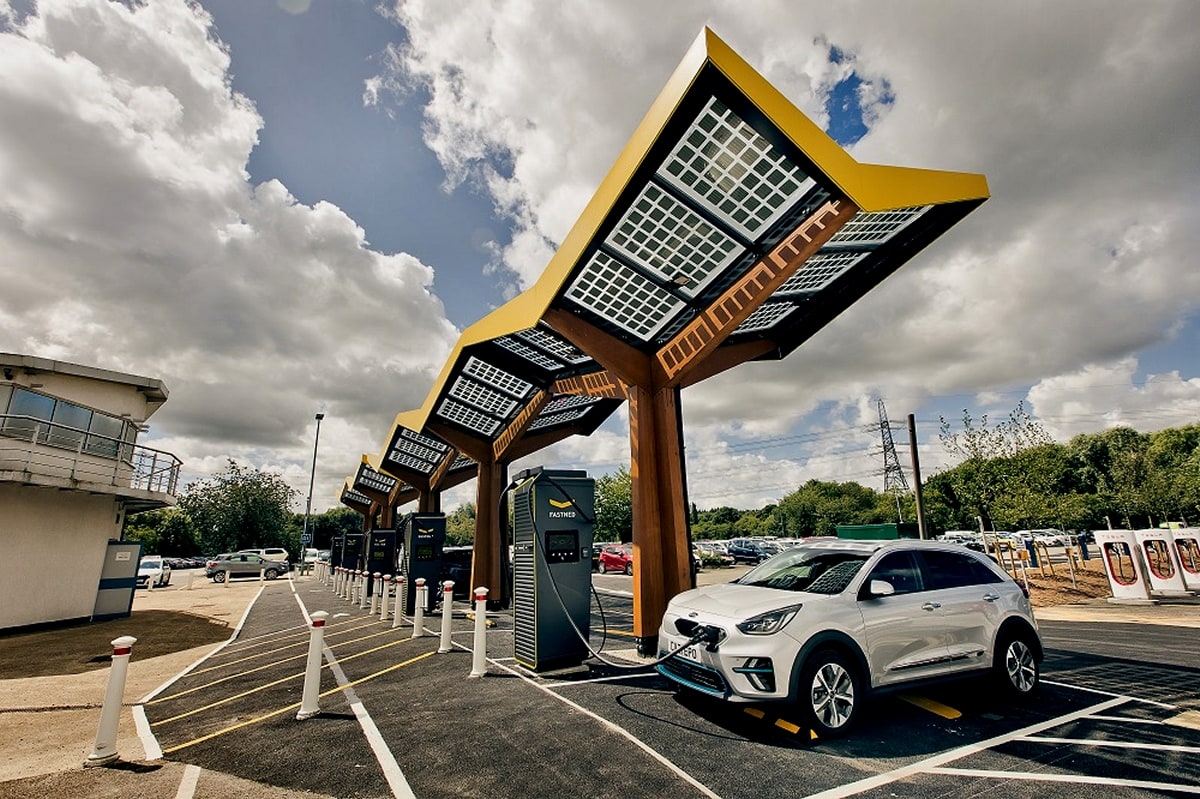 Europe's biggest and most powerful EV charging hub has been opened in Oxford. Energy Superhub Oxford will initially provide fast and ultra-rapid charging for 42 vehicles, but this could be extended to charge 400 cars at a time.
The hub, situated at Oxford's Redbridge Park and Ride car park, has been developed by Pivot Power, part of EDF Renewables, alongside partners Oxford City Council, Fastned, Tesla Superchargers and Wenea. It will form part of a nationwide network of Energy Superhubs being developed by Pivot Power at a cost of £41 million.
These combine storage batteries and power infrastructure for EV charging. Pivot Power plans to deploy up to 40 Energy Superhubs across the UK, with the next two projects already underway in Coventry and Sandwell near Birmingham. Once complete, the network could provide almost 10% of the energy storage that the UK is predicted to require by 2035
Transport Decarbonisation Minister Trudy Harrison MP said: "Both the Government and industry, working together, are investing billions in projects like this to help provide the infrastructure to support the UK's electric revolution and soaring EV sales."
Fastned, the European EV rapid charging company, has initially installed ten charging bays at the Superhub with 300kW of power available, capable of adding 300 miles of range in just 20 minutes for hundreds of EVs per day.
Wenea, one of the largest EV charging services providers in Europe, has deployed twenty 7-22 kW slow charging bays for people to use while visiting Oxford via the park and ride. A further twelve 250 kW Tesla Superchargers will be available for Tesla owners.
Unlike any other UK charging hub, the site is directly connected to National Grid's high voltage transmission network via a 4-mile underground cable, which will deliver 10MW of power to charge hundreds of EVs quickly and simultaneously without putting additional strain on the local electricity network or requiring costly upgrades.