Leeds drivers protest as council approves controversial rule changes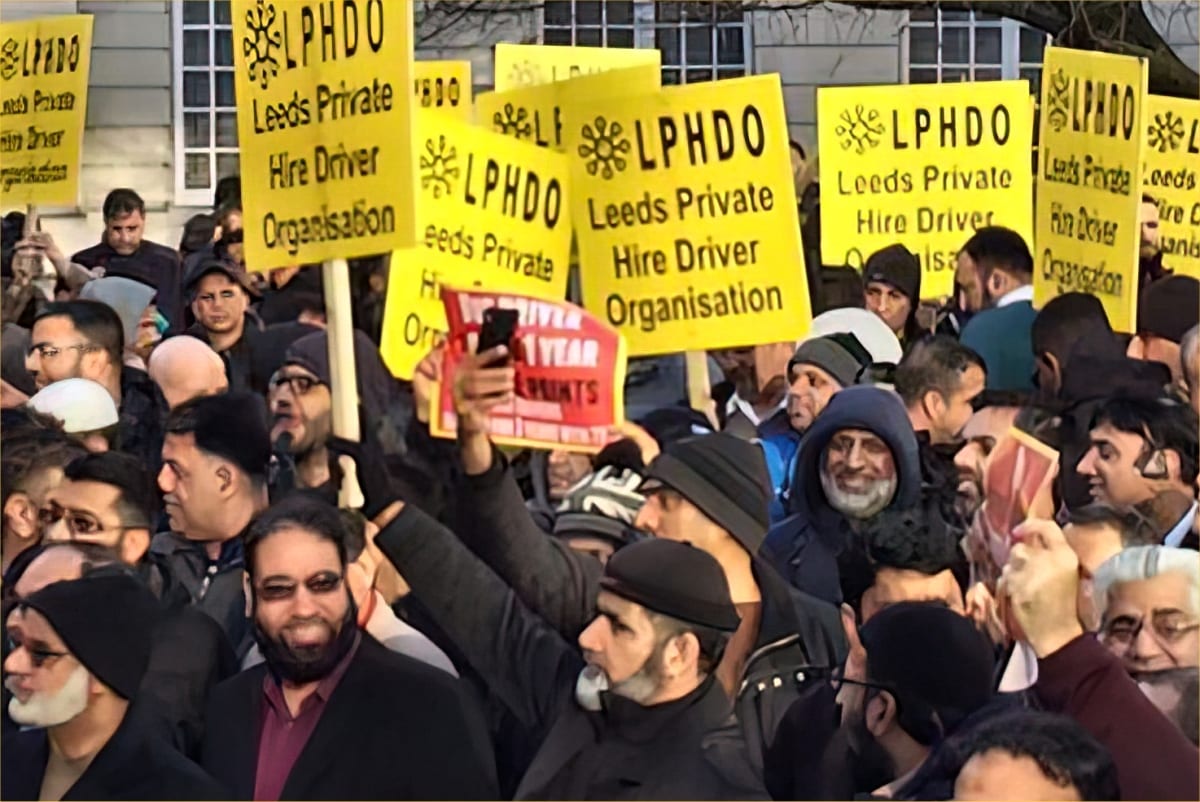 Leeds taxi drivers have staged further protests outside the city's Civic Hall after the local authority approved controversial changes to driver regulations.
At a meeting on Tuesday, Leeds City Council's licensing committee agreed to recommend the rule change, under which drivers with 9 points or more on their driving licence will face potential bans, down from the current threshold of 12.
The drivers, who oppose the plan, hope it will be watered down before it receives final approval in September. Javid Akhtar, boss of local private hire firm City Cabs, said: "We're not happy with the decision. It's just going to put people out of work. We should be held to the same standards as everyone else and treated like everyone else, including the council's own employees."
A public consultation over the changes found 94% of drivers were against the move, but a majority of the public backed the stricter rules.
But in a statement, Leeds Council outlined the new rules in full: "If a current licence holder accumulates seven or eight points, they would receive a warning and could be required to attend a driver training course to improve their driving standards and road safety awareness. They would be able to continue working and could still renew their licence."
The statement continued: "If a current licence holder accumulates nine points or more, their licence would be reviewed on an individual basis, and they may be required to attend training. If they have already received training, revocation of their licence could be considered. All revocations will be reviewed by a subcommittee of councillors from the licensing committee."
The council also said that any new applications for a taxi and private hire drivers' licence would be refused if the driver had already accrued seven or more points for minor motoring convictions.
The council said the new rules were in line with Institute of Licensing guidance, which suggests that seven points or more is an indication of multiple motoring convictions.
"Overall, the recommended set of standards would affect less than 1.5% of all current licence holders in Leeds, with over 80% of taxi and private hire drivers in the city currently having no points on their licence whatsoever," the council statement concluded.