LEVC reveals next-generation all-electric London black cab platform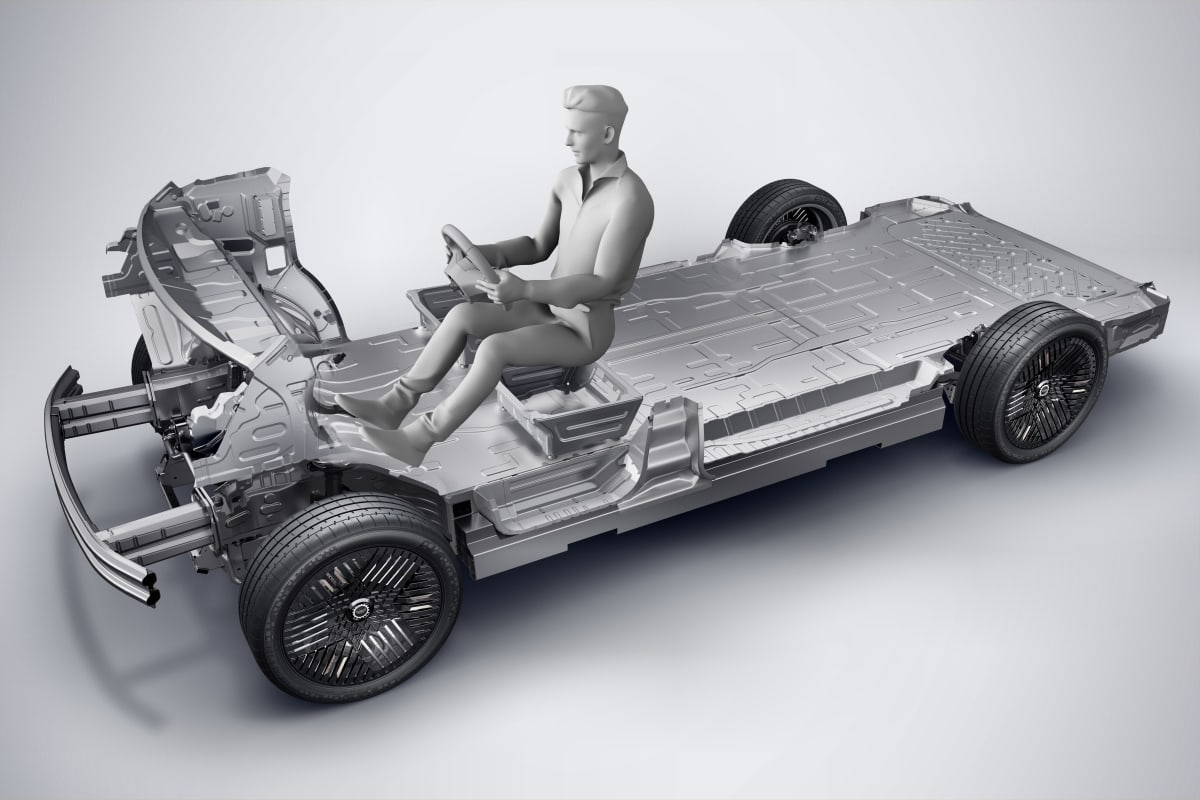 The next-generation LEVC London black taxi will be a fully-electric vehicle, the company has announced.
LEVC has released images of its next-generation all-electric platform, which will replace the current LEVC series hybrid TX taxi and VN5 van models in the next, which use a "range extender" petrol engine in addition to a battery-electric drivetrain.
The new all-electric taxis are likely to replace the TX within the next two years, and are likely to be assembled at LEVC's plant in Coventry. Batteries will range from 73kWh to 120kWh, giving a range of up to 435 miles, as well as ultra-fast charging.
LEVC's new EV platform is known as SOA, which stands for Space Oriented Architecture. Co-developed with Chinese parent company Geely Holding Group, SOA is modular and scalable, and designed to optimise the interior space of vehicles built on the platform, including taxis and vans. It will also enable LEVC to enter "new sectors", the company said in a statement – suggesting private cars such as MPVs or SUVs could be built alongside the black cabs and vans.
Developed over the past 30 months at R&D centres in China, Sweden, the UK and Germany, SOA's flexibility offers multiple seating and load-carrying configurations. It can support a wide range of passenger-carrying and commercial vehicles, offering significant advances in range, efficiency, safety, charging time, durability and connectivity.
With a centrally-located battery, SOA delivers a fully flat floor with low step-in heights. Electric powertrain components are all fitted up front, freeing up additional space for the driver and passenger. SOA has an innovative rear suspension design that incorporates extra carrying capacity underneath the main luggage area, behind the rear axle.
SOA supports vehicle sizes from 4,860mm – 5,995mm in length and 1,945mm – 1,998mm in width, with wheelbases from 3,000mm – 3,800mm. SOA can also offer front-wheel-drive, rear-wheel-drive and all-wheel-drive layouts too.
Alex Nan, CEO of LEVC, said: "Today, LEVC enters the most exciting chapter in its history. It will bring our new mission to life, delivering smart, green, safe and accessible mobility to all, enabling us to transform from a high-end taxi manufacturer, launching LEVC into new sectors, with an extended range of state-of-the-art pure electric vehicles. Building on LEVC's unrivalled heritage in producing the iconic London black cab, we are adapting our business to meet the rapidly accelerating demand for spacious, flexible electric vehicles."
"Our rich history is combined with the resources of the Geely organisation to set our brand on an exciting new path, as LEVC today launches an adaptable architecture for an adapting world. With the combined strength of our new strategy and SOA, we will bring advanced zero-emission transportation to more customers than ever before."