Mercedes-Benz reveals new E-Class with petrol and diesel PHEV options, but no EV
Mercedes-Benz has revealed a new and larger E-Class saloon, but the car remains a petrol or diesel model, with plug-in hybrid versions. As with the S-Class, there is no electric E-Class – the EQE is designed to plug that gap.
However, Mercedes claims that some of the PHEV versions will have an electric range of more than 60 miles. PHEV versions with both petrol and diesel engines will be available.
The new E-Class is 4,949mm long with a wheelbase of 2,961mm, 20mm longer than the previous model. This gives a larger passenger compartment as well as an increased boot capacity of 540 litres.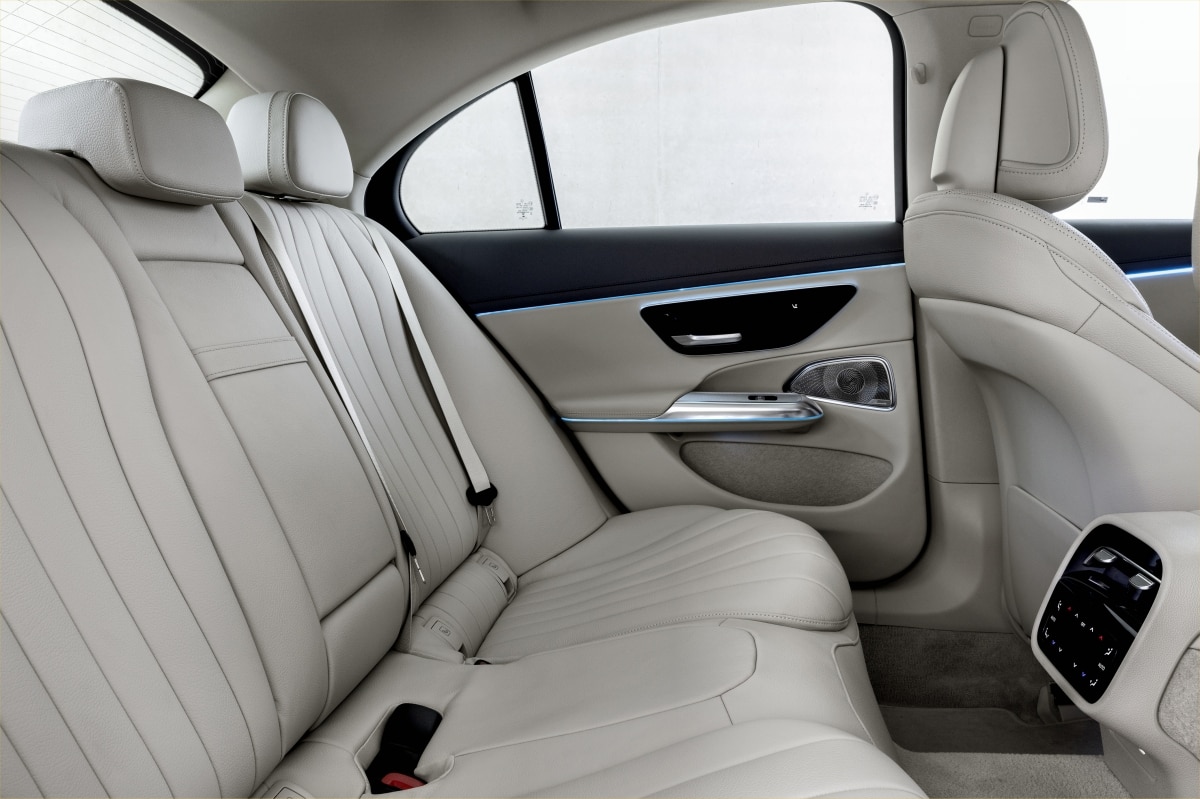 The front seats now have 5mm more headroom than in the preceding model, while rear passenger knee room and legroom are increased by 10mm and 17mm respectively. Rear elbow width is now 1,519 millimetres, 25mm more than the previous E-Class and almost S-Class level.
Half of the E-Class range will be fourth-generation plug-in hybrids, with three PHEV models available at launch. A new battery means the electric motor's output has been increased from 15kW to 17kW and the boost torque to 205Nm. Diesel and petrol versions are also mild hybrids with integrated starter-generators (ISG).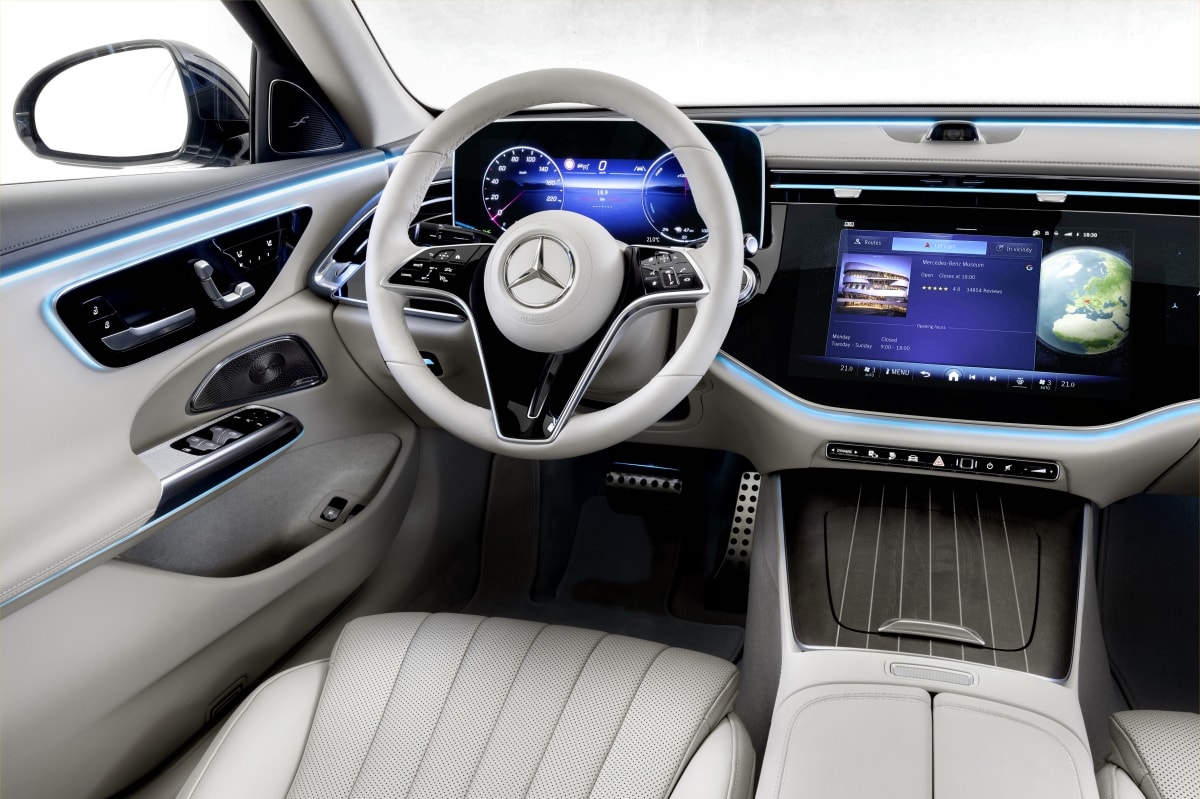 Like the EQS and EQE, it has the option of the MBUX Superscreen, a glass screen that extends across the whole width of the car, in addition to the high-resolution driver display in the driver's field of vision.
The car goes on sale in the Summer. Press pictures show a version with the traditional grille and "gunsight" bonnet-mounted three-pointed star, but it is unclear whether this version will be offered in the UK.