On-street EV charging needs major Government push, warns AA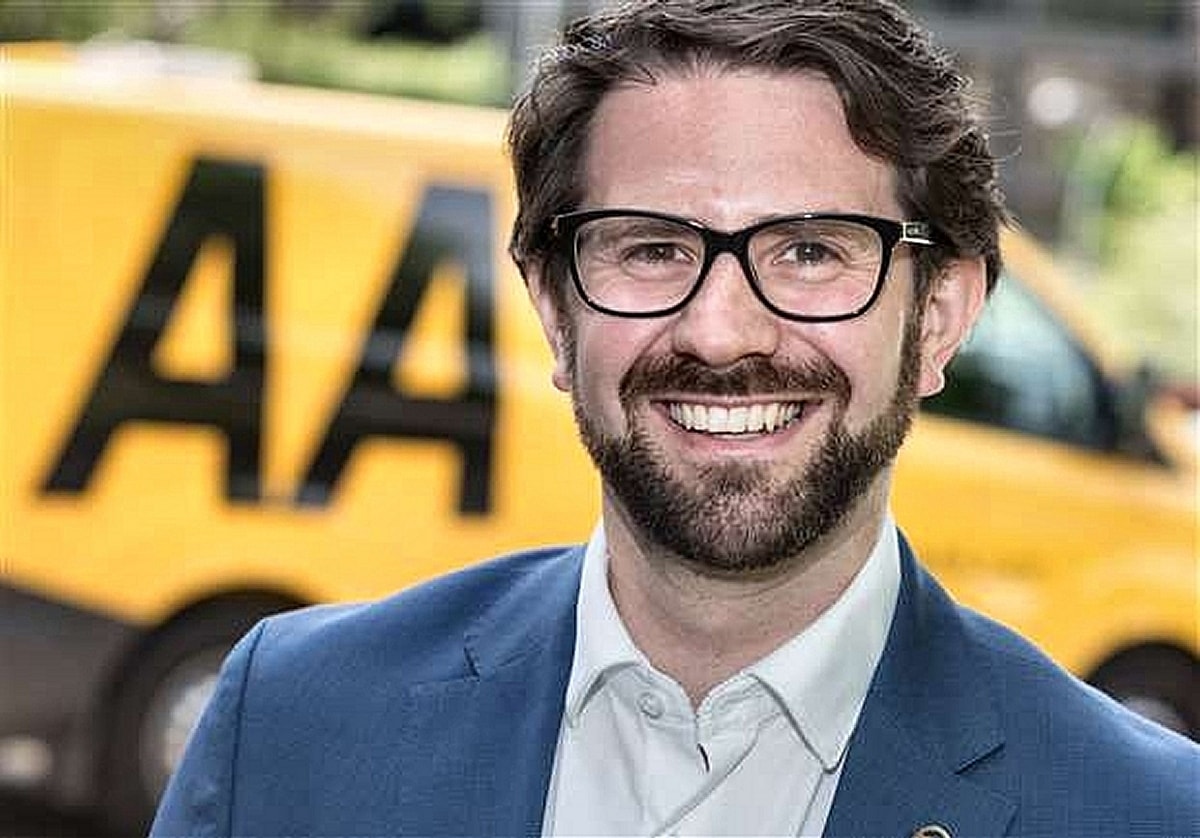 The AA has warned that the Department for Transport's target of 120,000 on-street chargers by 2030 could be missed if more isn't done to help promote on-street charging.
Figures released by the DfT show that the number of on-street residential charge points funded by the government's grant scheme currently stands at 2,641 with a further 8,415 approved but not yet installed.
But the AA says more needs to be done. Jack Cousens (pictured), head of roads policy for the AA, said: "With around a third of households without any dedicated off-street parking, providing accessible and affordable local charging solutions is key.
"Ideally, drivers would like to charge as close as possible to their home, yet with around 10,000 on-street charge points currently planned, the installation rate needs to increase to more than 1,000 charge points each month just to meet the government's target."
He continued: "We should also remember that many rural areas suffer from a lack of off-street parking and we are concerned that on-street charging could become bookmarked as an urban problem."
Cousens said: "Sadly just 87 councils out of almost 400 across the United Kingdom have applied for the on-street residential charge point grant since 2017. This needs to dramatically improve so that EV drivers across the country have access to good, local charge points."
"While there is much talk about boosting the number of rapid chargers to cater for those without off-street parking, the reality is that most want to charge close to home for both convenience and cost. Drivers want to keep the costs down and would prefer a variety of charging options rather than keep relying on increasing rapid charging costs."
The AA says charging from a lamppost is cheaper than a typical roadside rapid charge point, with costs as low as 24p/kWh compared to around 45p/kWh at a rapid charge point. Those with a home charger can unlock even cheaper rates – as low as 4.5p/kW – if they can find a dedicated off-peak EV tariff. "Costs for on-the-road street charging could become more affordable should the government match our calls to cut VAT on public charging to mirror domestic energy costs," Cousens added.
"Every additional charge point installed helps reduce the over-exaggerated worries of range anxiety and legitimate concerns drivers won't find a working charger when they need one. These concerns are always in the top three barriers to EV ownership, so increasing the number and type of chargers, as well as making them more reliable, would help tackle these fears."
Couzens' view was echoed by Professional Driver correspondent Tim Scrafton of Charging solutions, who said: "Only 87 out of almost 400 councils across the UK have applied for the on-street residential charging scheme (ORCS) since 2017 – a tiny £20 million pot made available 5 years ago, but a fund which is ongoing as the money has yet to be spent!"
He added: "If councils can't spend £20m, what hope is there for the new £450m Local Electric Vehicle Infrastructure (LEVI) fund that was made available in April for councils to implement on-street charging and additional rapid DC chargers?"
Read Tim Scrafton's Current Affairs column on Page 31