Shell closes UK hydrogen filling stations due to lack of demand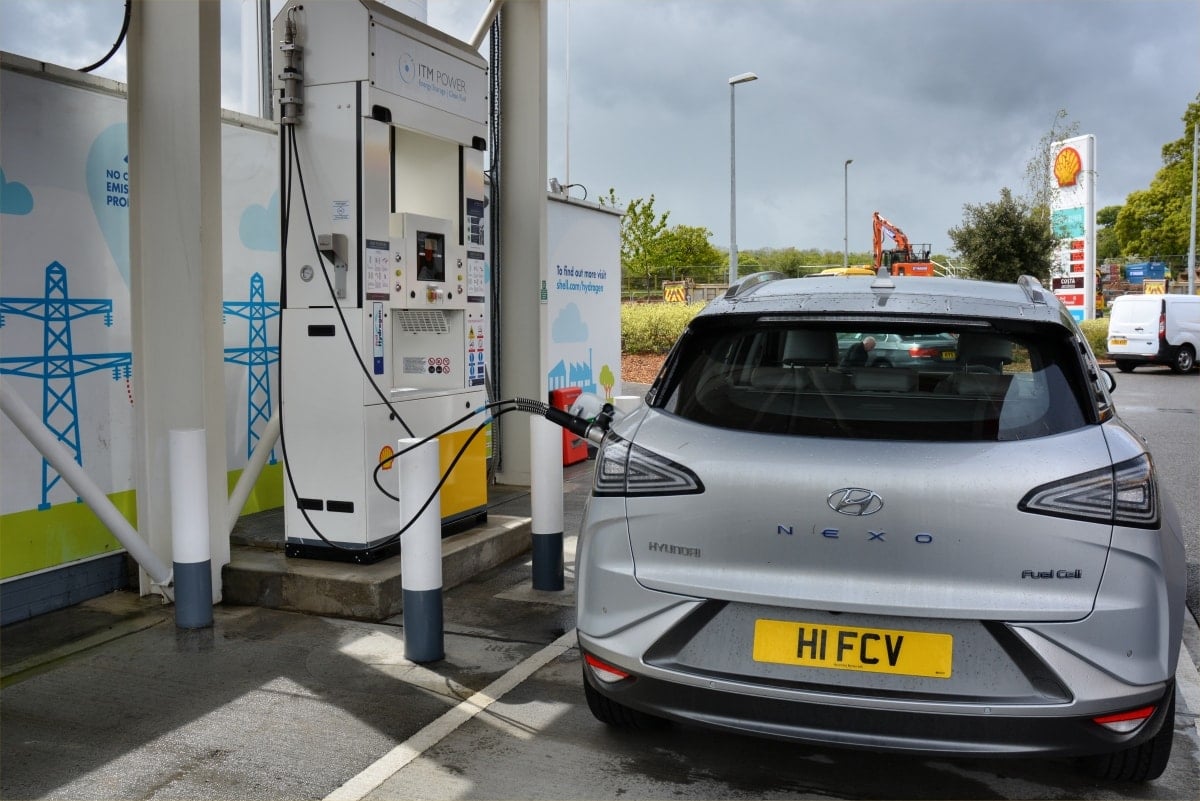 Shell has closed its hydrogen filling stations at Gatwick airport and at Cobham (pictured) and Beaconsfield motorway services, citing a lack of demand for the service.
In a statement, the oil giant said sites had "not performed satisfactorily" and had "reached an end of life".
The move will come as a disappointment to those who believe hydrogen to have more potential than batteries as a convenient, clean fuel. But only Toyota and Hyundai produced hydrogen cars in any volume, and fewer than 500 cars are on UK roads.
One of the main users of the Cobham services site was Green Tomato Cars, which operated 50 Toyota Mirais as part of a European test scheme. However last month managing director Jonny Goldstone said the cars had now been replaced in the fleet by electric Volkswagen ID.3s.
Shell said it would now look to provide larger sites to fuel hydrogen HGVs, as the fuel has a clear advantage in weight for trucks and buses compared with the large battery packs that would be needed for a bigger vehicle.
Shell opened its first UK hydrogen fuelling station in 2017 with its hydrogen partner Motive, a subsidiary of the UK electrolyser manufacturer ITM Power.
In a statement, Motive said: "The sites are not performing satisfactorily and the footprint available is too small to accommodate upgrades for larger vehicles and future technology which has led us to taking a decision to close the sites. We have invested over £2million per year to sustain our small stations but have taken the decision that it is not sustainable to continue to make this investment."
The three sites were opened between 2017 and 2019 and coincided with the launch of the Toyota Mirai hydrogen fuel cell electric car. However, just 158 first-generation Mirais were sold in Britain between 2015 and 2020, with 50 going to Green Tomato Cars, and only 51 second-gen Mirais are believed to be registered in the UK.
Hyundai has also produced FCEVs – the iX35 and the Nexo – but the Nexo's £70,000 price tag and the poor availability of hydrogen refuelling stations means just 275 have been registered.
The loss of the Shell sites means there are now just 11 hydrogen filling stations available in Great Britain and one in Northern Ireland – in contrast to over 36,000 public charging points for battery-electric cars.
Three of Britain's remaining hydrogen stations are in London and there are others in Sheffield, Teesside International Airport, Aberdeen and Edinburgh.