Shell to install 100,000 charge points by 2030, in major EV infrastructure boost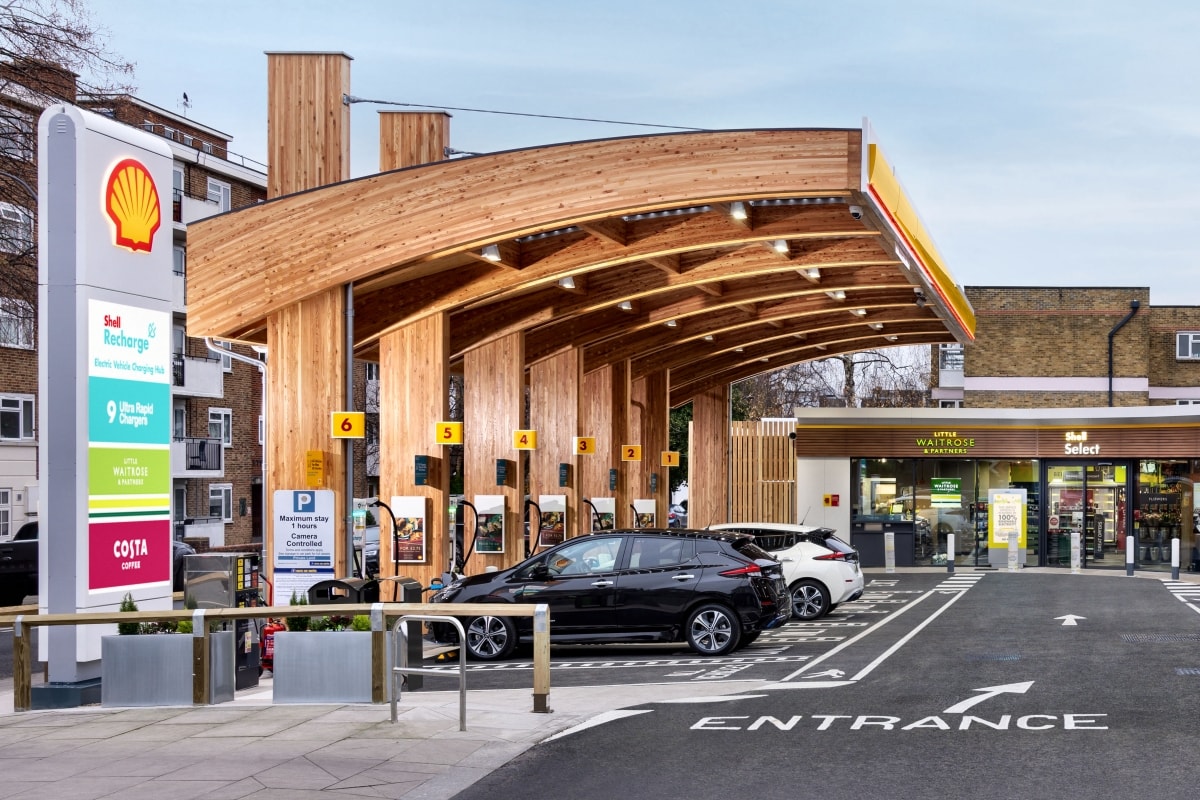 Shell has announced it will install 100,000 public electric car charge points in the UK by 2030, 11,000 of which will be DC fast chargers, the remainder AC chargers for overnight recharging.
Most of the fast chargers will be installed at existing Shell petrol stations, as well as other locations such as supermarket car parks. Shell could also launch further pure-electric forecourts similar to the one it opened in Hammersmith, West London, earlier this year.
Shell hopes the infrastructure expansion will mean 90% of British drivers will be no more than a 10-minute drive from a Shell fast-charging point.
In September 2021, Shell said it would install 50,000 Ubitricity AC charging points in the UK by 2025, and the remaining 39,000 AC chargers will be installed between 2026 and 2030. These will be "on-street charging stations integrated into the road infrastructure, such as lamp posts", Shell said in a statement.
In addition to public charging points, Shell also plans to continue installing charging infrastructure at homes and workplaces. Shell estimates that half a million such chargers could be installed by the end of 2030.
"Whether at home, at work or on the road, we want to provide charging options for drivers so more can switch to an electric vehicle," says David Bunch, Shell UK Country Chair. "Access to public charging points must be made available to all, regardless of where they live."
UK Transport Minister Grant Shapps said: "It's crucial that Government and industry join forces on this transition and Shell's announcement today will provide a huge boost for drivers, making charging quick and convenient no matter where they are in the UK."