Volkswagen reveals upgraded ID.3 EV with simplified model line-up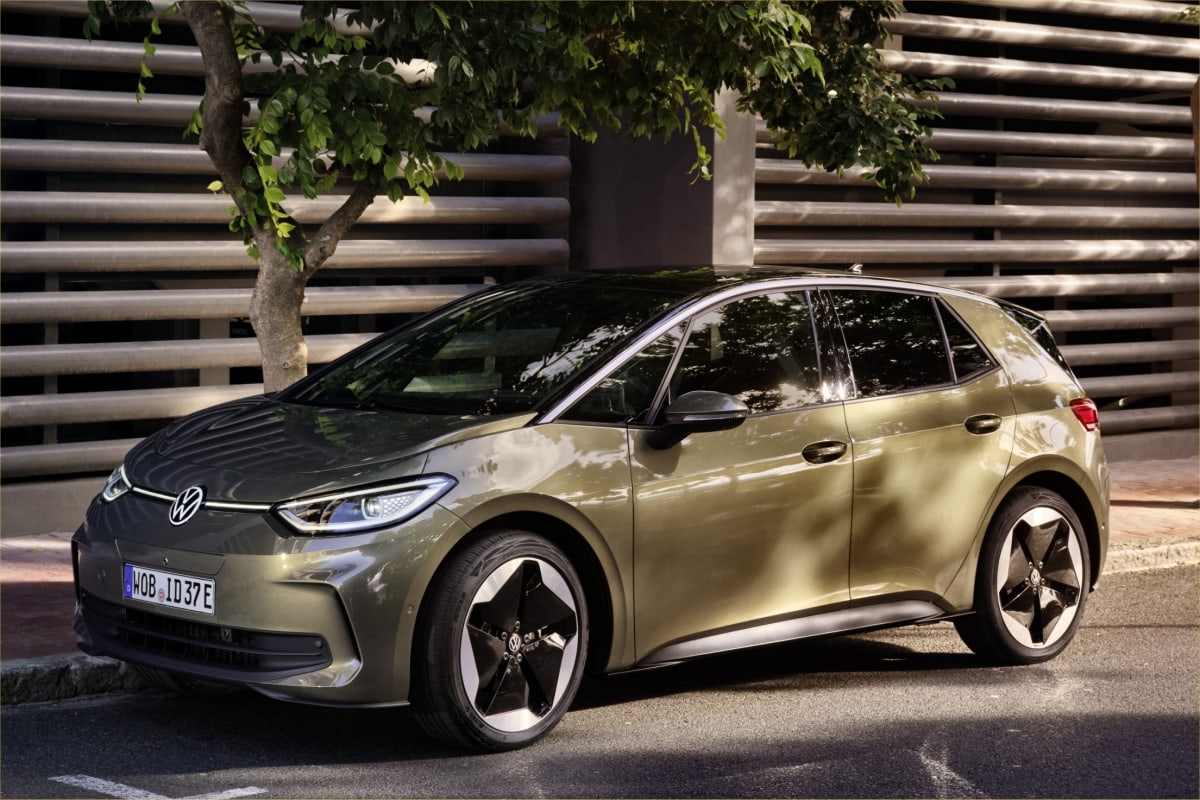 Volkswagen has revealed a facelifted version of its ID.3 electric car, and is putting in new production facilities in Germany in order to ease supply restrictions on the car.
UK customers can now order the enhanced Volkswagen ID.3 for delivery later in the year, There are just two trim variants – the original Business, Style and Tour trim levels have been replaced by Pro and Pro S, priced £37,115 and £42,870 respectively.
The two trim levels each have different battery capacities: 58kWh for Pro and 77kWh for Pro S. The 45kWh battery offered on earlier versions of ID.3 is no longer available. The 77kWh battery gives the ID.3 Pro S a predicted range of up to 347 miles (combined WLTP), while the ID.3 Pro has a top range of 262 miles using the same measure.
The ID.3 Pro S can be recharged at speeds of up to 170kW, allowing recharge from 5-80% in 30 minutes. ID.3 Pro has a charging capacity of up to 120kW, so a similar recharge would take 35 minutes.
The facelift brings a restyled front end, higher-quality materials and upgraded driver assist systems. The range of exterior colours has been extended to include Dark Olivine Green, and the use of animal-free materials underline Volkswagen's sustainability strategy for its all-electric ID. family.
The restyle gives crisp lines, enlarged air intakes and a longer-looking bonnet through the removal of the black strip beneath the windscreen.
The new model also marks the introduction of option packs, which are available for both trims and group together popular options according to personal preferences. The Exterior Pack, for example, allows new two-part LED tail light clusters on the tailgate instead of reflectors.
Volkswagen says it has listened to customer feedback regarding the ID.3's interior, resulting in a more luxurious finish with soft, foam-backed touch points throughout the cabin. A further upgrade in 2024 will see the 10in infotainment screen replaced by a larger 12.9in screen.
In a bid to ease supply issues, VW has announced it will be adding production capacity for the ID.3 at its Wolfsburg factory, in addition to production at Zwickau and Dresden. This should reduce waiting times for deliveries of the car.