How can we find new business clients in the post-Coronavirus 'new normal'?
From airport runs to late-night pub pickups, much of the taxi, chauffeur and private hire business's regular work has evaporated since the Coronavirus pandemic kicked in. When will this work return, and how do we go about building business back up again?
Clearly, the world has changed, perhaps permanently in some ways. According to the Global Business Travel Association, 58% of companies suspended all travel, 59% limited the number of workers in their offices, and a whopping 86% instituted work-from-home policies.
Industry consultant Dr Mike Galvin believes the impact on the private hire industry had been severe, but said there were signs of a revival. "I've been talking to operators, and most have seen a 90% reduction in their level of business in the first six weeks of lockdown. Happily over the past 6 weeks or so they've seen 1-2% week-on-week increases against that very low base and the pace is quickening."
But he added that there were a number of concerns about resumption of operations. "We're not going back to how we were before," he said. "The recovery and resumption is going to be somewhat stuttering – airlines are talking between 18 months to three years before returning to pre-coronavirus levels, and this is echoed by restaurants, hotels and theatres. Lots of companies have survived because they've been able to cut costs – still had revenue from before the lockdown. Fear of second spike.
The phrase "the new normal" became a bit of a cliché during the lockdown, but it's clear that some of the policies that companies have adopted are here to stay. Working from home is unlikely to stop – offices will have to be reconfigured to accommodate fewer workers, while commuting by bus or train is not something many people want to risk. Say goodbye to cramped call centres and "hot desking" for the foreseeable future. The ability to hold meetings via Zoom, Skype or Teams videoconferencing and an increasingly digital office environment takes away the need for much of the daily commuting.
Furthermore, commuting also has a problem thanks to social distancing. A BBC report said that if 2 metre social distancing was enforced on a commuter tube train, only 50,000 passengers could board every 15minutes, as opposed to 325,000 in normal times. Even with 1m social distancing, the tube can only handle 80,000 passengers in the same time, – less than a quarter of pre-lockdown capacity.
So there's an opportunity there for private hire operators to take up some of the slack here. We don't know the extent to which commuting will return, but if it returns to half the level of before the virus, the network will not be able to cope so long as social distancing remains in place – and that will be until either a vaccine is found or the number of new daily Covid-19 cases tails off to almost zero.
For private hire operators, there is a potential market of "nervous travellers" who don't want to use public transport, and who might only need to visit their workplace, say, once a week. These people might otherwise drive to work in a private car – but unless there's car parking at work, this might be difficult to achieve. Plus there's the cost of congestion and environmental charging, plus the likelihood that if a lot of people opt to do this, a slow and grinding drive to and from work.
Offering the use of a private hire vehicle for a once-weekly office visit might prove to be a much better option for many people. It would be more expensive than public transport, but if you're only commuting once a week, the peace of mind of having a cleaner, safer environment might justify the cost. And two £30 cab fares a week would cost less than, say, five £15 return train fares. "We're in a very good position to help corporations get people travelling in to work again," said Paul Grant of taxi and private hire app Gett.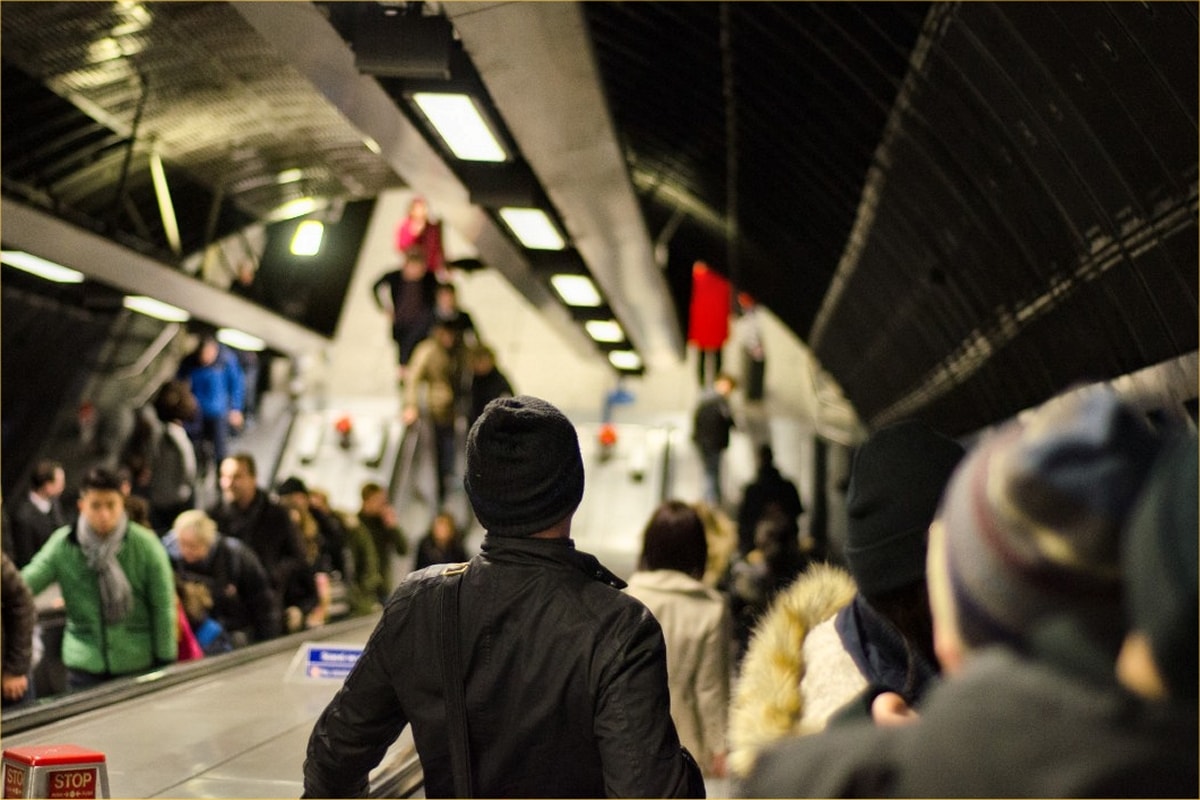 According to a survey of 1,000 London commuters by leading private hire operator Addison Lee, 56% said they would change the way they travel when the return to work begins:
55% plan to change the time of their commute to avoid peak hours
49% plan to use their own vehicle – up from 23% pre-pandemic
28% plan to complete at least part of their journey on foot
40% plan to use private hire vehicles as part of their journey
The survey suggests that planned changes to the commute stem from a lack of confidence in public transport amid continued safety concerns. A total of 69% of London commuters said that, even with the introduction of face coverings, taking public transport to and from work makes them feel anxious, while 72% said they would avoid using the tube during their commute unless essential when they return to work, and 70% said they were concerned at the thought of colleagues using public transport.
Addison Lee is asking the London Covid-19 Transition Board, co-chaired by London mayor Sadiq Khan and Housing Secretary Robert Jenrick, to make the safe return to work a priority and actively work with all the capital's transport providers on a common set of safety standards. This will give commuters confidence to return to work using a variety of means of transport that respect social distancing and the capital's environmental needs. In addition to use of face coverings and respecting the recommended social distance, these standards are:
Availability of hand sanitiser on transport and at termini
Regular deep disinfection of both transport and termini
Mandatory regular provision by transport providers of PPE for transport workers
Addison Lee CEO Liam Griffin said: "Our research shows a clear shift away from commuting on public transport due to safety concerns. To ensure that all modes of transport can play their part in helping Londoners back to work safely and in a manner that supports the environment, we need a common set of safety standards that give consumers confidence to travel, no matter who the provider is. Addison Lee wants to work with the London Covid-19 Transition Board and other stakeholders to agree this and help our capital back to work."
Business travel
What about business travel? Again, videoconferencing will slow the return. But there is good news. According to a recent survey by Clarity, a major global travel management company, 95% of companies are working on plans to restart business travel, while 20% have done so already to a limited extent.
The poll of more than 100 travel and procurement managers found that safety was the key concern, with all respondents considering it paramount when considering a restart to corporate travel following the pandemic. Indeed, 80% confirmed that they would be making more use of video conferencing. But 65% are considering the introduction of a risk assessment process in addition to their travel policy, which is good news for our sector, as the risk of travelling by private hire or chauffeur car is significantly less than using trains or other forms of public transport. Indeed, 88% of respondents said they would use or consider using car instead of public transport for travel to meetings.
Carey Worldwide's Greg Mendoza said: "Home working can be more effective than most people believed, but you can't replace face-to face relationships, especially when you're trying to bring in business and manage customer relations."
Forecasts for international travel were more pessimistic, with 75% of respondents expecting volumes to be at less than 50% of pre-pandemic levels for the rest of the year. So don't rely on airport runs for your business, or expect them to come flooding back.
Clarity chief executive Pat McDonagh said: "At the very heart of this is the well-being of the traveller, the responsibility of the employer to ensure a safe journey and a realisation that the world has changed so video conferencing will be a huge factor moving forward." Commercial director Sue Chapman added: "We're seeing an increase in suppliers wanting to support the travel restart and that begins with traveller trust."
The private hire industry will emerge from the Coronavirus crisis in a more efficient state, believes Greg Mendoza. "Some businesses will fail but some will come out leaner and meaner and able to do a better job. It will be survival of the fittest, and will result in an industry more streamlined and better organised and more focused on detail. Sanitisation of vehicles forces rigour on the rest of the business. The dynamics of the marketplace will be different and people will look for different ways to commute." Mike Galvin agrees: "Forget scale for the moment – we're very adaptable industry. Our competitor has changed to being public transport and it's a case of making a single-occupancy vehicle feel safe and clean. Things are being gradually unlocked. Airlines and stations are the big thing for this industry, then restaurants and hotels, business meetings, people having a drink in the evening. It will gradually evolve. People will travel less – but the London Underground takes 8 million people a day, and that is going to be cut to 15% of capacity – so a lot of people are going to use taxis and minicabs. Taxi drivers might be first to be hit by a downturn, but they could be first to benefit from upturn."