BMW launches armoured security version of X5 SUV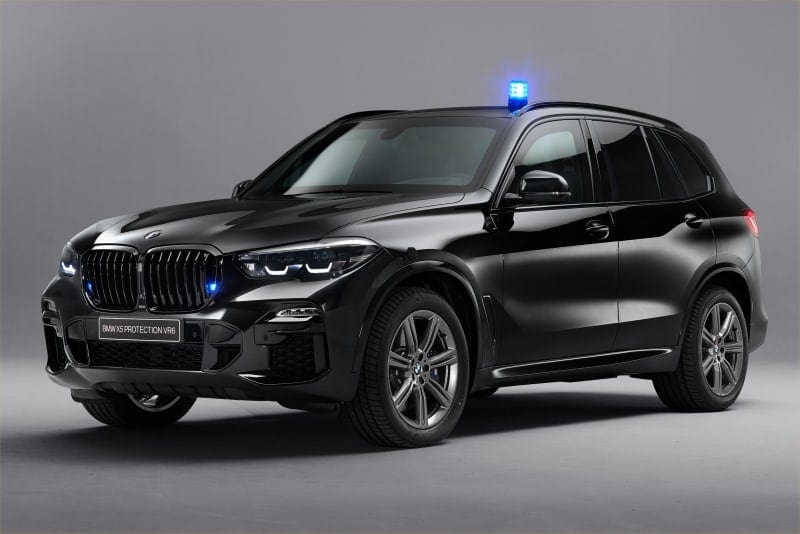 BMW has launched an armoured version of its X5 SUV for close protection security customers. The new BMW X5 Protection VR6 uses a 4.4-litre twin-turbo V8 petrol engine offering 21.7mpg and combined CO2 emissions of 298 g/km.
It fulfils the bullet and explosives resistance requirements of class VR6 in accordance with the internationally recognised official test criteria. The bodywork and glass can resist bullets from an AK-47 machine gun, while the armoured passenger compartment can withstands a lateral blast of up to 15kg of TNT from a distance of 4 metres. Even following a blast, all windows remain firmly in position. The armour-plated floor offers protection against hand grenades.
The car features moulded armour-plating components and security glazing which make the car barely distinguishable from a conventional production vehicle.