Burnham calls for unified private hire standards across Greater Manchester councils
Greater Manchester Mayor Andy Burnham (pictured) is launching a consultation across the city in a bid to draw up common licensing standards for private hire and taxi regulations across all authorities within Greater Manchester.
People across Greater Manchester are being asked to give their views on a range of topics, from public safety to vehicle standards and driver knowledge, as well as branding and signage, so that locally-licensed vehicles are easily identifiable.
All 10 Greater Manchester authorities have committed to adopting the same standards when issuing taxi and private hire licences. There are currently around 2,000 taxis and 11,000 private hire vehicles licensed by the ten Greater Manchester authorities.
Burnham is also calling on government to close a loophole in the law which currently allows private hire drivers licensed in other areas to operate in Greater Manchester. Wolverhampton City Council has come in for widespread criticism for licensing hundreds of drivers based in other cities and regions.
Burnham said: "Around 32 million trips are made in taxi and private hire vehicles in Greater Manchester every year and I want every one of those journeys to meet the same, high standard. Public safety needs to come first. But for a variety of reasons, the taxi and private hire trade is becoming increasingly problematic – not just locally but across the country."
He continued: "I'm calling on Government for an urgent regulatory review so we can tackle the growing problem of out-of-town drivers with lower driver and vehicle standards and no local knowledge picking up fares in Greater Manchester. At best this means a poor customer experience – and at worst, it can mean real customer safety issues."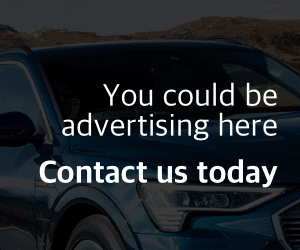 He concluded: "I'm committed to supporting the local taxi and private hire trade by giving a voice to this growing national problem and calling on government to close this loophole in the law."
Tameside Council is chairing the district council licensing group that has committed to adopting a set of common licensing standards.
Executive Member for Neighbourhood Services, Councillor Allison Gwynne, said: "We already have good licensing standards across Greater Manchester, but we want to set a common, minimum standard for every company and driver licensed by our ten local authorities. We want to hear what the public's experience is now and what they want for the future."
Each of the 10 Greater Manchester district councils will consult with taxi and private hire operators and drivers over any changes to their individual licensing standards later this year.
The new minimum taxi and private hire licensing standards for Greater Manchester would be reviewed regularly and could, in future, include criteria aimed at lowering emissions, once improved electric charging infrastructure is installed.
The consultation is available until Friday, August 31 at www.tfgm.com/taxi-phv.