Ford continues strong sales momentum ahead of new Touneo launch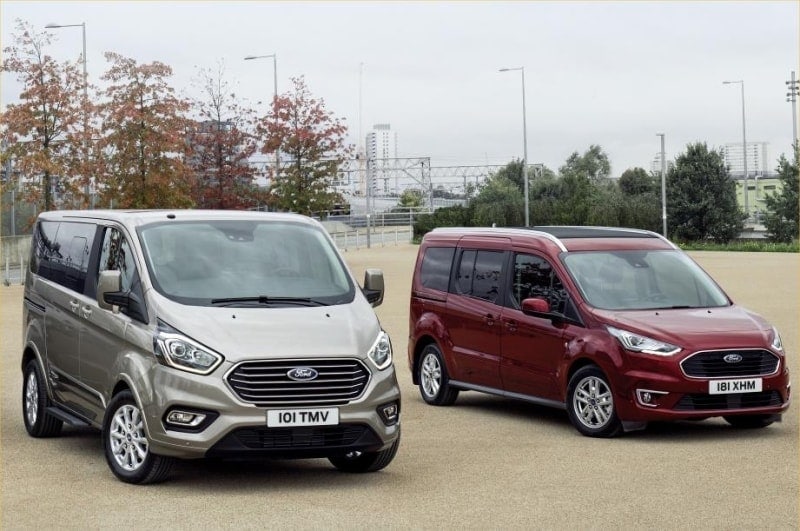 Ford is sustaining strong momentum into 2018 with increased retail sales for passenger cars and commercial vehicles. Ford continues to be the leader in retail car sales, with its January share at 14.3% – double its closest competitor.
The strength of the Ford range is demonstrated by the Fiesta (first), Focus (second), C-MAX (first), Kuga (third) and Galaxy (first), all featuring among the most popular choices in their respective segments.
Ford's commercial vehicle range spearheads the retail sales segment with 1,629 private registrations and a 26.2% market share in January, 850 sales and 13.7% points ahead of its nearest competitor.
Ford's wide-ranging CV line-up is delivering record sales, with registrations three times those of its closest rival. All Ford CVs lead their segments and four of the Blue Oval range – the Transit Custom, Transit, Ranger and Transit Connect – make-up the five best-selling commercial vehicles in January.
Andy Barratt, Ford of Britain chairman and managing director, commented: "Ford's strong 2018 retail start builds on the launch of the all-new Fiesta and the unrivalled strength of our vans, which appeal to the broadest cross-section of private buyers."
Barratt added: "This year we will launch many more exciting new vehicles, including the new Tourneo Custom executive shuttle (pictured left, with Tourneo Connect) – suggesting our showrooms will be busier than ever this year."