Gerrards CEO Cox calls on London Mayor to allow operators to licence new diesels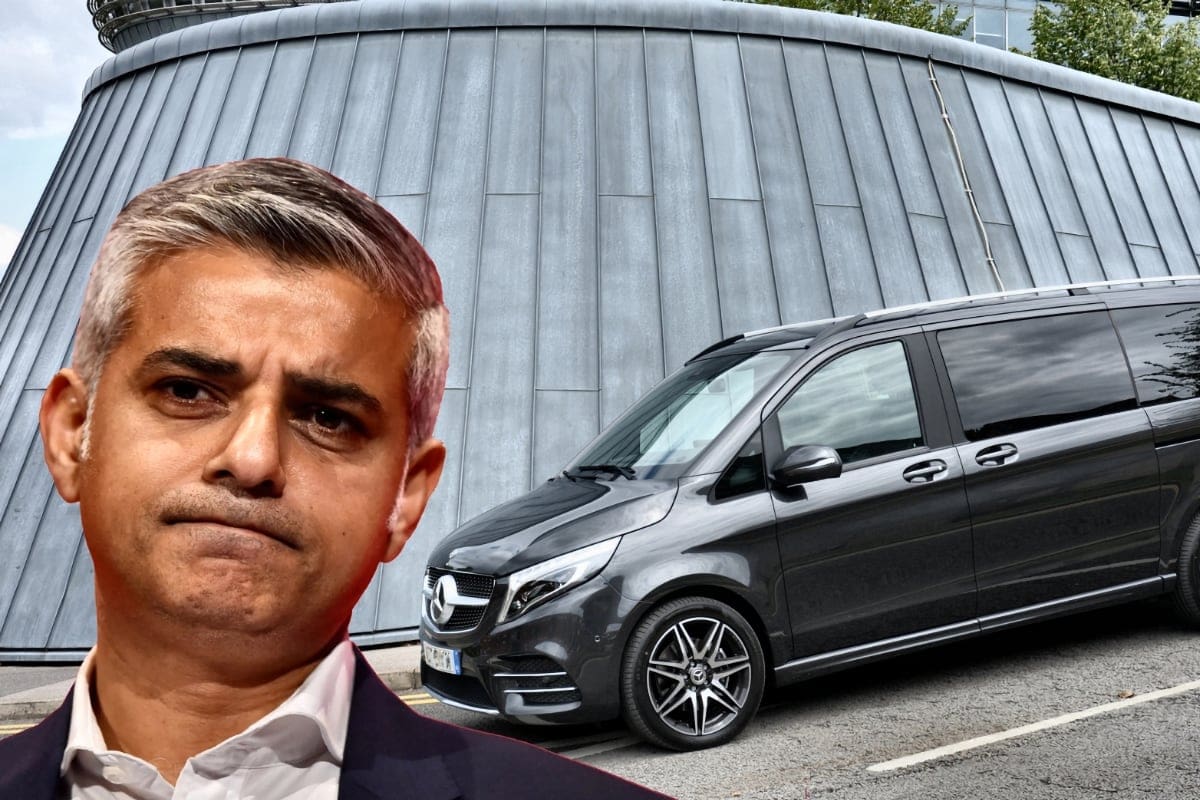 A leading London chauffeur operator has called on London Mayor Sadiq Khan to reverse Transport for London's policy of refusing to licence diesel vehicles.
Martin Cox, CEO of Gerrards, claimed the policy was damaging chauffeurs' businesses and costing TfL money, and called on mayor Khan to reverse the policy for a 24-month period to allow drivers to buy new vehicles.
In an open letter on social media, Cox wrote: "Your policy of not allowing private hire in London to licence new diesel vehicles, is damaging our industry to a point where I believe it could become business critical. I implore both you and the Senior Managers at TfL to reverse this for 24 months and allow us to rebuild our businesses from the devastation of Covid, then buy new diesel vehicles and renew our fleet, meet client demand, as the delays and the issues around PHEV and EVs are well documented and are stunting growth."
The situation is particularly critical regarding 70 seater MPVs, where the only car of chauffeur standard – the Mercedes-Benz EQV – is in short supply, is expensive and has a limited range compared to many other EVs.
TfL bizarrely allows used diesels to be registered, and Cox said he had to pay £75,000 for an 18-month-old Mercedes-Benz V-Class – a hefty premium over the £49,000 he was paying for the same vehicle new in 2019.
"This is solely due to your policies," he said. "We have hundreds of chauffeurs leaving London and setting up outside, so they can buy new vehicles, costing TfL hundreds of thousands in lost revenue."
He concluded: "London is now offering older dirtier vehicles because of a policy brought in prior to Covid, New entrants are unable to find cars and service the demand that is here today! My industry has no influence with you whatsoever, we are weak in representation, so I make a personal plea to your common sense."
The call was echoed by Greg Mendoza,
vice president, international operations at Carey Worldwide Chauffeured Services. He said: "This is exactly what we told TfL and The Mayor's office when these policies were being formed. With or without Covid it was inevitable that the PH fleet would get older and dirtier as a result of the speed of implementation with no transitional arrangements. Covid has made the situation even worse."
Cox said he planned to hold a meeting with all the fleet-owned chauffeur companies in London in September and formulate a plan to bring this issue "up the priority chain".