Leeds to offer loans and grants for CAZ-compliant PHVs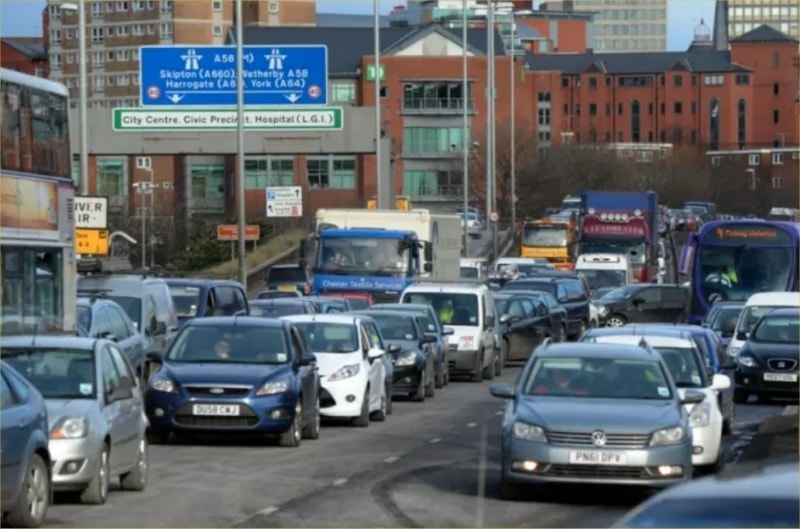 Leeds City Council has been given approval – and £29 million of funding – by the government to implement its proposed Clean Air Zone (CAZ).
The CAZ will look to tackle air pollution in Leeds by charging owners of the worst-polluting HGVs, coaches, buses, taxis and private hire vehicles to drive within the zone boundary.
However, taxis and private hire vehicles will be exempt from charges providing they comply with Euro 6 diesel or Euro 4 petrol emissions standards. Otherwise they will be charged £12.50 per day, or a reduced rate of £50 per week if the vehicles are licensed in Leeds.
The scheme, which will not affect private cars, vans or motorcycles, is set to come into effect from Monday, January 6, 2020.
£23m of the government funding will go towards supporting small businesses based within the zone boundary move towards compliant vehicles and avoid daily charges. Taxi and private hire drivers may be eligible to receive an interest-free loan of £10,000 per affected vehicle to help them replace it, or a grant of £1,500.
Businesses using HGVs and non-scheduled buses or coaches can now enter a funding competition to receive grants of up to £16,000 per affected vehicle.
Cllr James Lewis, Leeds City Council executive member with responsibility for sustainability and the environment, said: "Having now received the green light from the government, our priority is to ensure the successful delivery of the Clean Air Charging Zone as required by ministerial direction over the next fifty weeks."
He added: "Businesses that are likely to be affected need to look at the vehicles they operate and begin their final preparations for the introduction of the zone. We recognise that this will be a difficult transition for some businesses to make. We have not received the full amount of funding that we asked the government for."
"However, we are pleased to confirm today that a number of significant financial support packages will be available to assist owners of affected vehicles. We will be working hard to make sure this money is available swiftly."
The Leeds CAZ will cover more than half of Leeds city centre, with HGVs, buses and coaches to be charged £50 per day for travelling in the zone if they fail to meet the minimum emissions standards.