Transdev exits UK private hire market as Green Tomato Cars is sold to Travelhire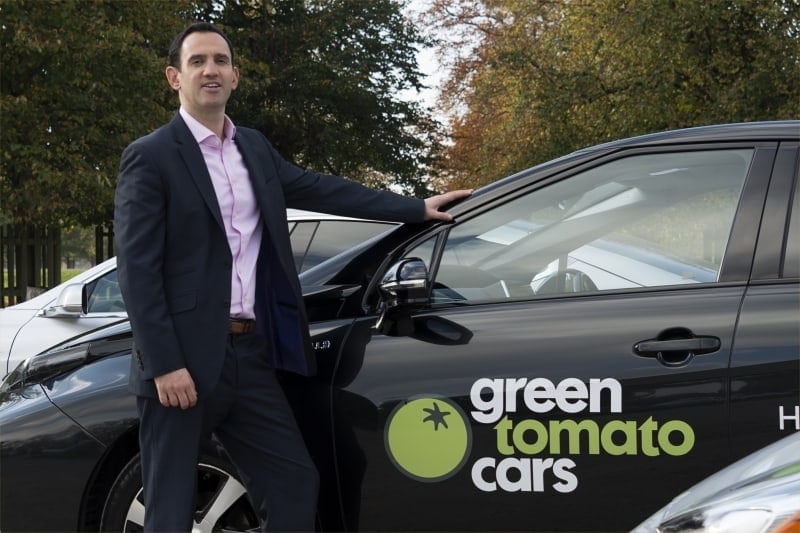 French transport giant has exited the UK private hire market by selling its London subsidiary Green Tomato Cars to chauffeur specialist Travelhire.
Green Tomato Cars founder Jonny Goldstone (pictured) confirmed the deal without giving more details. It is believed Goldstone, who returned as managing director of the company in 2016, will stay on under the new ownership.
The move brings together two large operators. Green Tomato Cars operates a predominantly Toyota Prius hybrid fleet, with 350-400 contracted drivers on its books, along with 250-plus freelance drivers on the books with access to app.
Travelhire, established in 1970, has a predominantly BMW-based executive fleet of more than 60 cars. It is understood the two separate brands will be retained.
Green Tomato Cars was founded in 2006 and was acquired by Transdev in 2010 as part of a major move into car services. The French group tried to expand the brand into the US and France, but abandoned the plans. Transdev also acquired bookings aggregator Cabfind, though it sold this to rival CMAC Group last year.
Green Tomato Cars is also part of a major European initiative to develop fleets of Hydrogen fuel cell-powered cars, and has ordered 25 Toyota Mirai FCEVs, with a view to operating a fleet of 50 Mirais by the end of the year.
Goldstone has also pledged to phase out the last diesels from the Green Tomato Fleet in favour of hybrids or electric cars.