London Mayor axes congestion charge exemption for private hire vehicles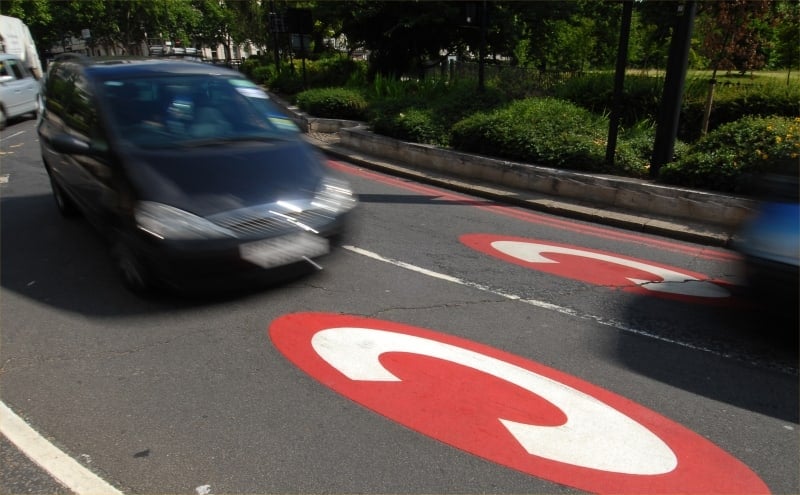 Private hire vehicles will have to pay the daily £11.50 central London congestion charge from April 8, Transport for London has announced.
TfL said the proposals had been drawn up in a bid to improve the capital's air quality – despite evidence that PHVs only contribute 4% of London's vehicular NOx and particulate emissions. The only exemptions will be for zero-emissions capable vehicles (electric, plug-in hybrid or fuel cell) and wheelchair-accessible vehicles.
London Mayor Sadiq Khan said: "We have to make tough decisions to protect the health and wellbeing of Londoners and tackle harmful emissions from the most polluting vehicles. Now we need private hire vehicles and taxis to play their part and help us clean up our filthy air."
TfL has also announced plans to reduce the taxi age limit for the dirtiest vehicles to 12 years by 2022. A consultation will be announced, and a TfL spokesman said: "The 15-year age limit would be strictly mandated in 2019, with a proposed reduction in the age limit each year until a 12 year age limit is reached." The age limit for Euro 6, LPG and the new hybrid taxi vehicles is proposed to remain at 15 years.
TfL's own analysis estimates that each driver will have to pay £230 per month in congestion charges unless a zero-emissions capable car is used. Average fare increases will be between £1 and £2, TfL claims.
Last year, in response to the original proposal to remove the congestion charge exemption, LPHCA chairman Steve Wright said: "It is a very poor decision to consider congestion charging a mode of transport that helps to reduce congestion, especially as London's Licensed PHVs are probably the cleanest and greenest big fleets in the capital."
TfL argues that an increase in PHV numbers has prompted the move. In a statement, TfL said: "Since the congestion charge launched fifteen years ago, the number of vehicles entering the zone every day has decreased by around 30%. However, over the same period, the number of different PHVs entering the zone in charging hours has gone from an expected 4,000 a day, to more than 18,000, with knock on impacts on air pollution and congestion in central London."
TfL said its analysis indicated that the removal of the PHV congestion charge exemption could reduce the number of individual PHVs entering central London by up to 45%. However, it also concluded that it would lead to only a 6% reduction in PHV use and a 1% reduction in overall traffic.