Longer but lower – BMW reveals roomy new 6-Series Gran Turismo to replace 5-Series Gran Turismo in November
BMW's biggest hatchback has moved up a class. After eight years, the 5-Series Gran Turismo is being replaced by a new, longer and lower 6-Series Gran Turismo, which offers more headroom and boot capacity despite its reduced overall height.
The car gives a weight reduction of up to 115kg over the outgoing model, as well as improved aerodynamics. These factors help reduce fuel consumption and emissions by more than 15%.
Optional equipment includes Remote Control Parking, WiFi hotspot for up to 10 devices and remote 3D view.
The new 6-Series Gran Turismo will make its debut at the IAA Frankfurt show in September before going on sale on November 11. Initially it will be offered with a choice of three engines, and the BMW xDrive all-wheel-drive system will be available in two of the three variants.
The 6-Series Gran Turismo's A-pillars are much more heavily raked than its predecessor, while the flowing roofline and sweeping side window design gives ore of a coupé look. Vehicle height has been reduced by 21mm, while the rear end has been lowered by 64mm. The vehicle length has been increased by 87mm while the width remains the same.
The rear has three full-size seats and customers can opt for electrically-adjustable chairs where the backrest angle can be altered at the push of a button. With its increased length the BMW 6 Series Gran Turismo also offers more boot space of 610 litres, 110 litres more than in the 5 Series GT.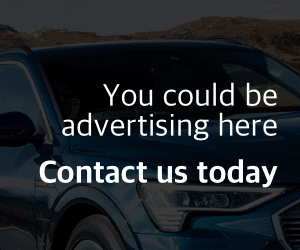 The "twin door hatch/boot of the old model has been dropped in favour of a one-piece electrically operated tailgate. The boot sill has been lowered by more than 50mm and is now flush with the floor for improved loading capability.
The engine line-up includes a 3.0-litre six-cylinder in-line diesel engine producing 265hp and peak torque of 620Nm. This is fitted to the BMW 630d GT and 630d xDrive GT models. Two- and three-litre petrol engines are also available, and plug-in hybrids are expected to follow.
Combined fuel consumption and emissions figures are 57.6mpg and 129g/km for the BMW 630d GT and 49.5mpg and 150g/km for the BMW 630d xDrive GT. The 630d GT is priced from £50,665, while the 630d xDrive starts at £52,705
From launch, customers can choose from two trims: SE and M Sport. M Sport offers specific19in light alloy wheels, leather upholstery with exclusive stitching and piping in contrasting colours, plus illuminated door sill strips.
The interior carries over much of the 7-series' features, including a 10.25in screen, a centre console-based iDrive Touch Controller dial for BMW navigation and infotainment systems as well as voice control and optional gesture control and a new-generation Head-Up Display.
Driver assistance features include Collision and Pedestrian Warning with City Collision Mitigation as standard, while the list of options includes the latest Active Cruise Control, which is operational at speeds between zero and 130mph. Lane Departure and Lane Change Warning systems that operate between 44-130mph are also options as are Side Collision Warning and Evasion Aid, which both come to the driver's aid with corrective steering inputs.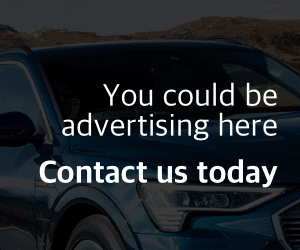 A Crossing Traffic warning system, which monitors the surrounding area using radar sensors, is particularly useful when exiting from concealed junctions or driveways or when backing out of a parking space perpendicular to the road.
A Night Vision system is another option that gives a real-time video image in the Control Display that highlights any pedestrians, larger animals or other objects radiating heat. The vehicle can also be ordered with the Remote Control Parking feature to help drivers get into tight spaces.