Luxury on demand – Can a chauffeur service work like a ride-hailing minicab? Yes it can, believes ambitious operator Wheely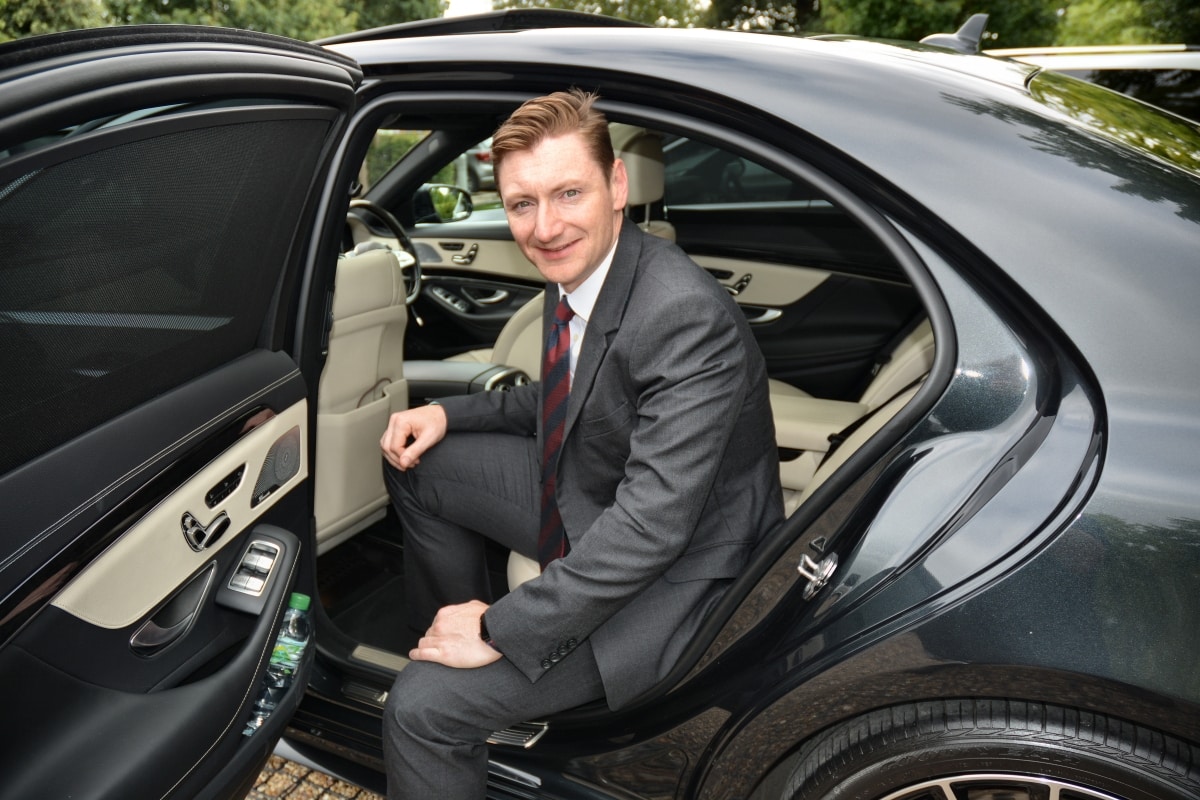 Can a chauffeur service work like a ride-hailing minicab? Yes it can, believes ambitious operator Wheely.
Ride-hailing may have revolutionised the minicab market thanks to the efforts of Uber, Bolt and others. But high-end chauffeuring has remained largely out of bounds to the world of click-and-hail systems.
Wheely is here to change that – and it's not planning to hang around, says UK head of operations Oliver Jones (above).
Wheely was founded in Zurich in 2010 by a Swiss-Russian entrepreneur Anton Chirkunov and has been headquartered in London since 2019. Wheely started operating in Moscow in 2012. Initially, it was positioned as "a Booking.com for ride-hailing", says Jones. But over time, the concept changed and an opening in the market was identified: chauffeuring on demand.
"Nobody else has been able to do what we do," says Jones. Even Blacklane, the closest competitor, is not exclusively on-demand. Blacklane cars can be pre-booked worldwide, with on-demand also available in London and a few other cities. Wheely "rides" can be hailed direct from an app, just like Uber.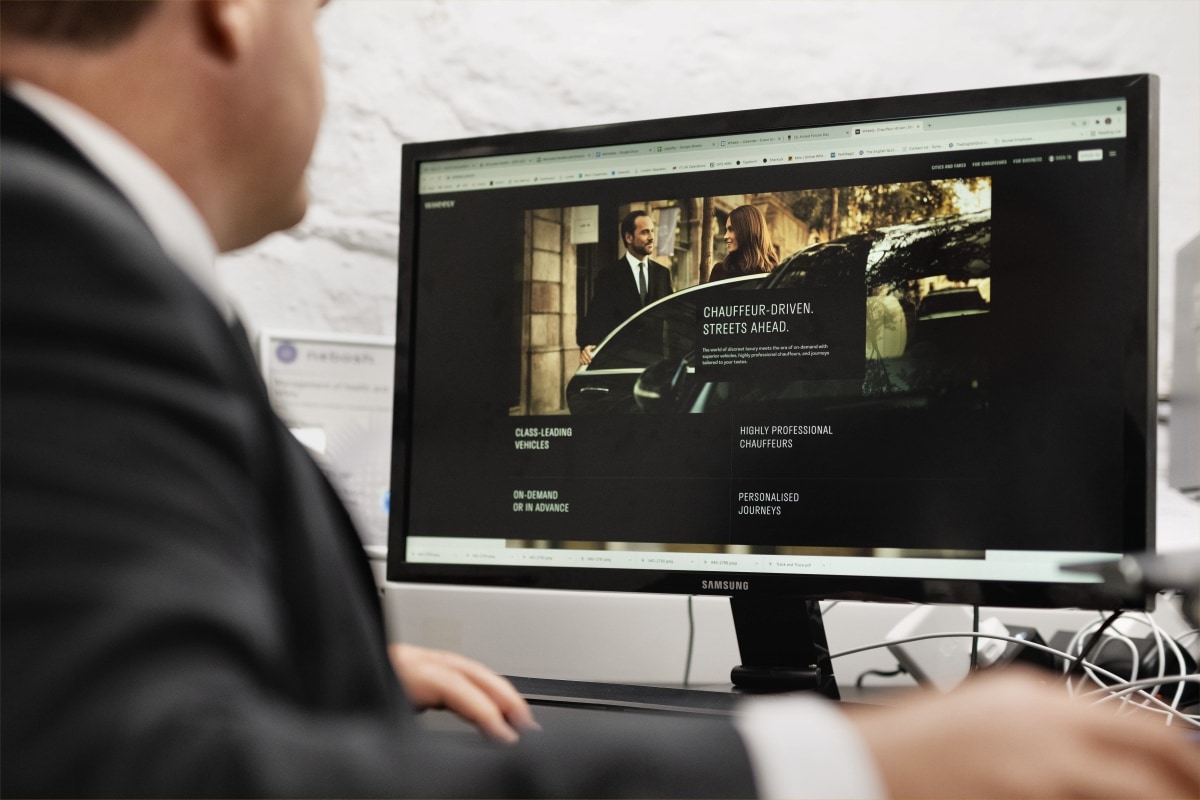 "From a customer point of view, you download the app and can either pre-book or order on demand a business class, first class or XL car in central and greater London," Jones says. In simple terms, business class means a Mercedes E-Class; First is an S-Class and XL is a V-Class.
In central London, the car should be with you in less than five minutes, and the benchmark in the greater area is 10 minutes – impressive for a premium service. "It's better than Uber," Jones says, gleefully. Fares to airports are fixed too, to make the system simple to understand.
At present, Wheely is still quite Russia-centred, with operations in eight cities. "We are in London and Paris, and we're launching in Dubai later this year," says Jones. The worldwide fleet – mainly owner-drivers – is more than 3,500 cars.
In London, Wheely had quietly developed a book of 1,200 cars pre-Covid, though fell to 600 during lockdown. However, Wheely has experienced a 130% recovery since the lockdown was eased in the summer. Extending the age of admissible cars by 12 months has brought more drivers back into the fold, providing they upgrade in due course.
Wheely can work with both self-employed chauffeurs and also with fleet partners. The ambition is to get back to the 2019 position as quickly as possible. "We're looking to double our chauffeurs in the next six months," Jones says.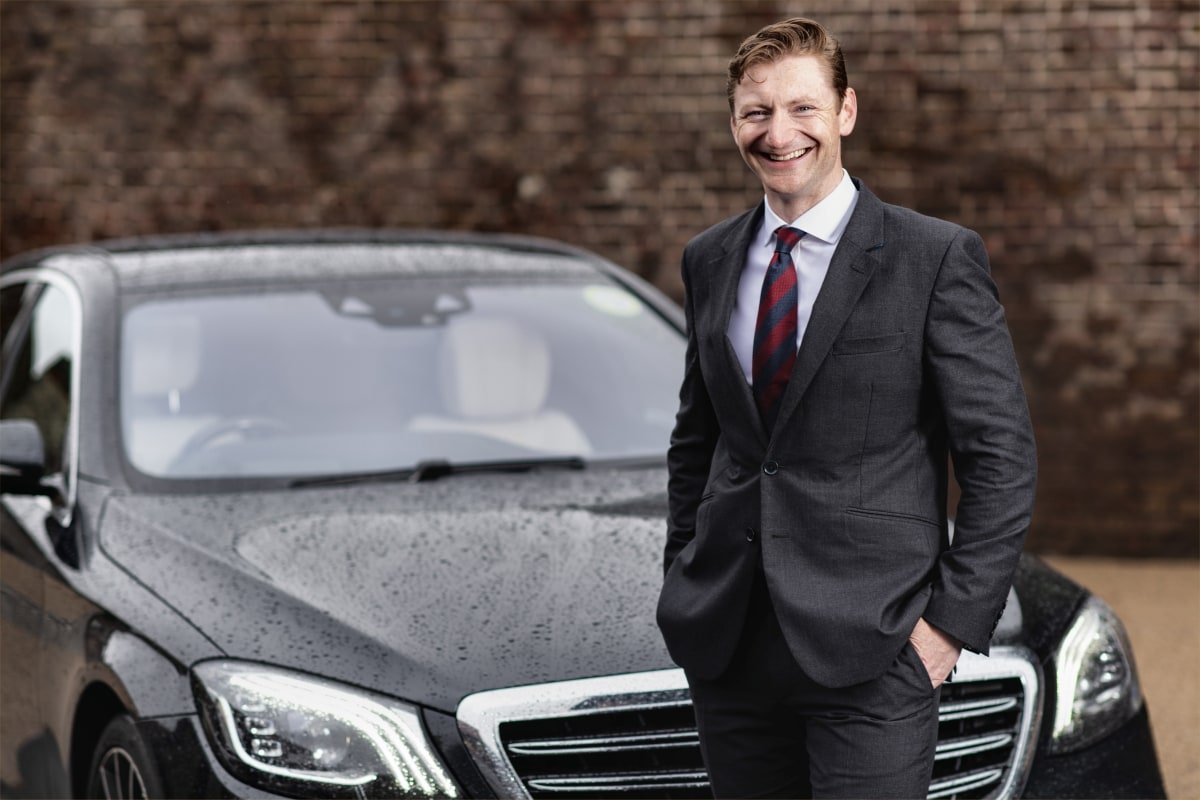 One way of doing that is to build infrastructure to allow new chauffeurs to get up and running – helping them find finance, or suitable cars. Jones calls this "The Wheely Pathway" and it's seen as a way of speeding up the post-Covid rebuilding process.
Another is through a one-off sign up bonus of £1,000, which Wheely are running until mid-October for any new chauffeurs joining the platform that complete the minimum number of journeys in their first 28 days on the platform.
With business travel on its knees, Wheely has focused on a private customer base of high net worth individuals and big corporates, such as private equity and venture capital firms.
Travel patterns are changing in the post-pandemic world. "We've seen a trend toward executives moving out to the home counties but wanting to commute in to the City one or two days a week – and it's an area we're looking to develop. Why not spend a similar amount as a daily rail commute but travel in luxury?"
It's a big opportunity, and Wheely is looking at the best way to serve it, which could involve some form subscription model. "Why don't we make it easy for people who book with us, for example automated repeatable bookings, if someone does the same journey every day."
Wheely also holds monthly chauffeur engagement sessions where chauffeurs can discuss issues and problems with the company. And a quality assurance team tries to check in with all chauffeurs at least once a quarter. "Coaching and feedback helps us to maintain our standards."
Jones says the main competitors for Wheely's services are "private chauffeurs and private cars". The idea is to provide more flexibility than a simple, employed chauffeur could offer.
Training plays a big role. "If you're dealing with five-star hotels, you have to hit the highest standard every time." Wheely has opened a training academy at Syon Park in West London, where new recruits are given intensive training under the steely glare of lead trainer Peter Curley (above) – an experienced trainer with a Royal Marines background. A number of Wheely's staff – including Jones himself – have a military background.
When we visited, Curley was in full flow, training new recruits in Covid protocols – how to handle awkward customers who refuse to wear masks, for example. It's thorough and highly professional.
"I'm also a trained cab driver who's done the knowledge," Curley says. And the role at Wheely combines his training skills with his driving experience. "I can relate to everyone – I understand their problems."
With so many new-to-chauffeuring recruits – Wheely is adding 15-20 people a week – Curley's job is often a case of "back to basics". Sometimes the culture shock is too great at first. But if you don't succeed… Curley says: "Seventy percent pass first time, but I've got a good success rate with people who've come to us, failed the first time, gone away and passed the second time. Most of them pass."
What are the most important issues? First impressions are vital, then understanding the customer. Driving is not being evaluated at present, but it's in the plan.
The rewards of completing the courses are good. "The accredited training gives them a trade," says Jones. "Top-end chauffeurs can earn £1,800 a week by putting in 25-30 journeys a week. But I'd like to be able to say 'work less and earn more', as we are more expensive and we do have higher quality standards. But the earning potential is 100% there. The algorithm automatically allocates the job based on distance to the job. There's no controller, so it's a much fairer system."
There's also a loyalty incentive programme called the Diamond Programme, where chauffeurs can earn "diamonds" for doing jobs and use the earned "currency" to bid for other jobs. And before the end of the year, a tier-based loyalty structure will be put in place, including discounts for essentials such as tyres, car washes and the cars themselves.
At the moment, Wheels specifies Mercedes-only. But the lack of a plug-in S-Class until 2022 means Wheely is looking to cast the net further. As the company is in a "scaling-up phase" it may not be possible to achieve the goals with a single brand, especially with the need to move to electric vehicles. And the current global shortage of microchips is compounding the issue. Jones would like to add other luxury brands to the approved list.
Moving into 2022, innovation is key to growth, and to managing the growing numbers of chauffeurs on the platform, says Jones. One idea is a fairer way of allocating jobs at "honeypot" destinations such as Heathrow Airport. "We'll have virtual queues at airports so it's not a case of the nearest chauffeur wins the job. Chauffeurs in the area are held in a queue and allocated jobs as customers request them – allowing them to wait in the dedicated AVA carpark at Heathrow until the job is booked.
And long-distance journeys will also be marketed to customers later in the year. "We've built the systems to support this, and we just have to develop the pricing and marketing," Jones says.
Wheely's "chauffeur-for-the-day" service, allowing customers to book a driver for a set time period rather than an individual journey, will be added as a feature on the Wheely app. "It's something our corporate clients have been screaming for," Jones says. "We want to cover every base, and keep it super-simple," he says.
And next year Wheely will be pushing to become the go-to company to run events during "the season" in London. The trick is to be able to support the events on top of the regular work, so there is no drop-off in the standard service. "So if we put 50 chauffeurs on to an event, we still have ongoing availability for our existing customers."
"At that point, it may be necessary to have fleet partners to help support the event to work with us and support the event under one banner. We want to differentiate ourselves from being a ride-hail to being a chauffeur on demand service," Jones says.