New Nissan Dynamo taxi is licensed for London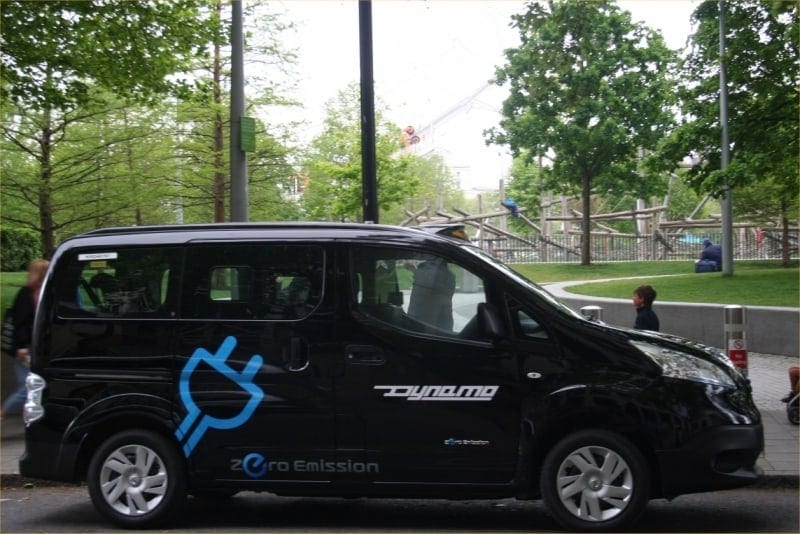 A new all-electric taxi has been approved by Transport for London, offering black cab drivers an alternative to the LEVC TXE hybrid model.
The Nissan Dynamo taxi has now been given the green light by TfL, and the first vehicles are set to go into service this month. The vehicle has a claimed range of 170 miles on a single charge, and it can use 50kWh rapid chargers.
It is hoped the move will accelerate moves to get diesel taxis off London's streets. The vehicles are among the highest polluters in the City, accounting for 18% of all vehicular NOx emissions in central London, according to TfL's figures.
Since the start of 2018, more than 2,000 LEVC TXE taxis have been sold in London, though there are nearly 20,000 diesels still in service.
The Dynamo All Electric Taxi is based on a Nissan eNV200 Evalia and can carry 5 passengers. The vehicles are converted in Coventry by Dynamo Motor Company, and are on sale for £47,995 after government subsidies.
Dynamo claims it will cost less than £30 per week on electricity and will become the most cost effective taxi in the UK. Drivers can currently view the taxi at Dynamo's London dealership in Colindale, NW9, which opened in June.