PCS bosses jailed for clocking fraud, but Emirates defends continued use of criminals' firm
Five men found guilty in the PCS Events car clocking fraud have been sentenced to a total of nine and a half years in jail.
PCS Events boss John Murphy (pictured) received the stiffest sentence of three years. His stepson Paul Arslanian received 27 months; his daughter's partner Christopher Graham Lunt 18 months; Trevor Gareth Jones 15 months and Simon Richard Williams 15 months.
The five were found guilty in February of a car clocking conspiracy that involved wiping a total of 7.5 million miles off the odometers of more than 100 cars from 2008 to 2014. Murphy's lawyers said that he had lodged an appeal against his conviction.
The case followed a three-year Trading Standards investigation by Halton and Warrington councils into allegations of widespread clocking at PCS, one of the UK's largest chauffeur fleets with more than 150 cars on strength and a lucrative five-year contracts to transport Emirates Airlines first and business class passengers from Manchester, Birmingham and Newcastle airports.
Surprisingly, Emirates has continued to use PCS Events, and issued a statement defending the company. "PCS has been serving our passengers since 2007 and currently handles around 85,000 trips a year, without any incident on record," the airline said.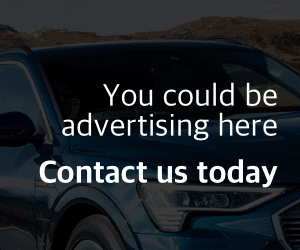 "As soon as our team was made aware of the outcome of this investigation, we have requested confirmation that the few convicted PCS employees are not involved with the Emirates account. Furthermore, we received assurance that all drivers who serve our passengers have no criminal record. PCS is duly insured and has a valid license to operate in the UK. Should PCS fail to meet Emirates' high standards, for any reason, we will take the necessary steps to rectify the situation. The safety of our passengers is paramount and will not be compromised."
A report in The Times said Emirates had stuck with John Murphy despite two previous company collapses. In 2010, his company, then trading as PCS Contracts Ltd, went out of business, owing creditors £400,000. The airline continued to work with him when his new company, PCS Shuttles Ltd, went out of business eight months later owing £1.4 million, mostly in unpaid taxes.
Liverpool Crown Court said Proceeds of Crime hearings for four of the defendants would take place on July 28, and a court spokeswoman said a further trial against PCS Events Ltd was scheduled for November 20, 2017, in connection with the same offences.