South Cambridgeshire Council proposes tighter environmental vehicle licensing policy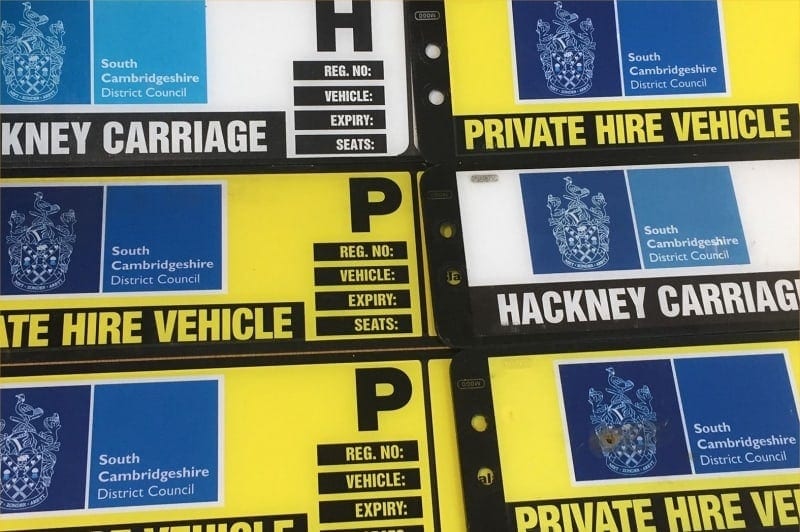 South Cambridgeshire District Council has published a draft new licensing policy for consultation, aimed at switching the Council's taxis and private hire vehicles to electric or ultra-low emissions vehicles.
The draft policy changes would see drivers and operators encouraged to switch to zero-emissions and ultra-low emission vehicles, in line with SCDC's pledge to cut local carbon emissions to zero well before 2050.
The council, along with Cambridge city council, has secured joint Government funding to establish a network of electric car charging points across the district by the end of 2019 for exclusive use by taxis.
SCDC already has one of the strictest licensing policies in the UK. By December 2021, all first-time vehicle applications will have to be zero-emissions or ultra-low emissions vehicles, and all licence applications will have to be zero or ultra-low emissions by December 2028.
The new rules also propose that new licences are no longer issued to vehicles older than four years, while petrol or diesel vehicles older than seven years would no longer be licensed. Ultra-low emissions vehicles would be allowed to be used up to 12 years, while ZEVs could be licensed up 15 years old.
Cllr Bill Handley, lead cabinet member for environmental services and licensing, said: "The shift from high carbon emissions to low or zero emissions has the potential to have a huge positive impact on the environment across our district. By the very nature of their work, hackneys and private hire cars are significant contributors to air pollution and the reduction of emissions from over a thousand of them will play an important part in the council's drive to improve air quality."
He said the performance and range of EVs was improving all the time, as well as the number of charging points. "As the competition increases, prices will come down, encouraging many more people to make the move to electric. It's important that councils play a part in driving change when we have the opportunity, so I am pleased that these proposals will kick-start the move to a green fleet."
Other proposed changes to confirm "fit and proper" behaviour of operators and drivers include the introduction of a one-year probationary period before a full licence is granted, and a requirement for applicants to provide two references, including one from a professional person.
The proposed changes are under consultation until Monday, September 23, 2019. You can comment on the proposed new policy by visiting: www.scambs.gov.uk/licensing/types-of-licence/taxi-licences/