Tesla opens 15 UK Supercharger sites to all EV users in new trial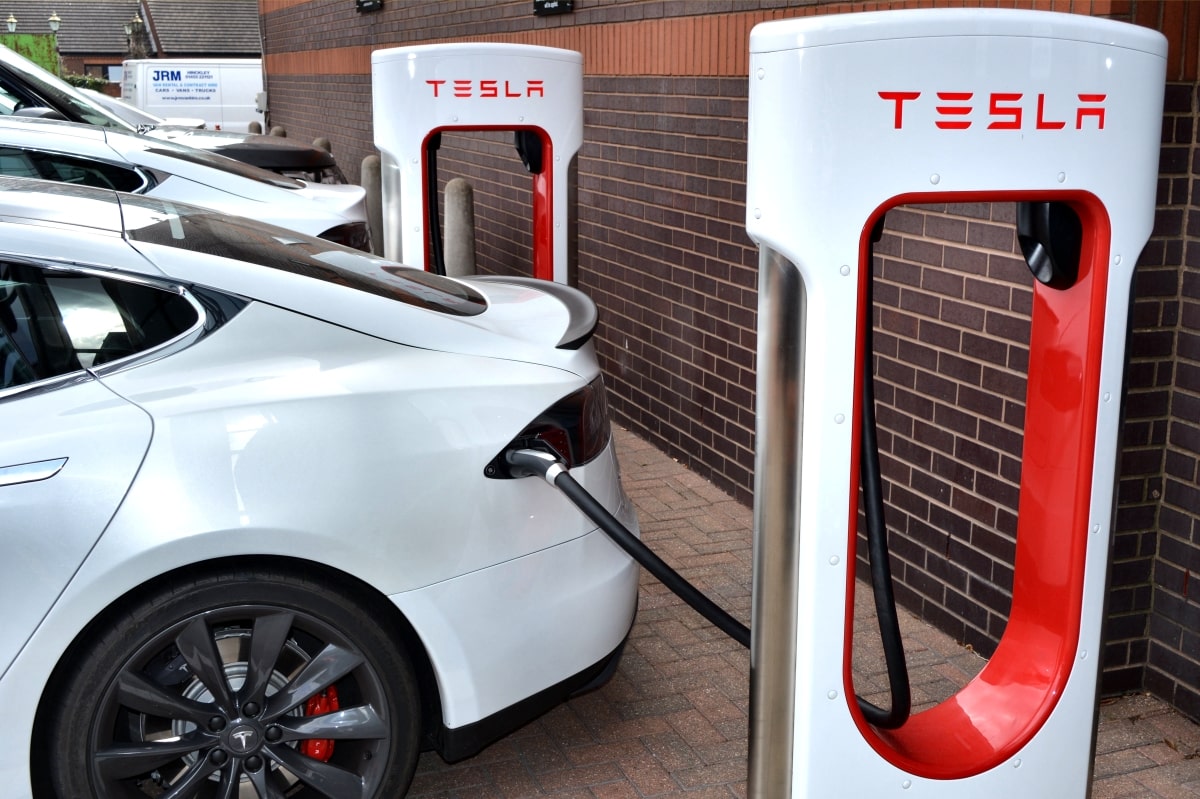 Tesla has opened part of its Supercharger network to drivers of other car brands as part of a European pilot programme. It is the first time Tesla has opened up its exclusive UK network to drivers of all electric cars, not just its own models.
A total of 15 UK sites forms the trial, with 158 individual charging stations – around a fifth of the total Tesla network – giving non-Tesla owners access to a wider network of DC fast chargers that can deliver charging speeds of between 120kW and 200kW. At the end of 2021, Tesla had 87 Supercharger locations in the UK with a total of 780 charging bays.
The network is not cheap – at 60p per kWh it is cheaper than Ionity's 67p/kWh, but more expensive than either Instavolt or Gridserve. However, non-Tesla drivers will be able to sign up for a membership scheme costing £10.99 per month, which will offer lower charging costs, though Tesla has not announced the actual discounted price.
In a recent survey of 1,500 UK drivers by EV website Electrifying.com, 81% said they would consider using the Tesla Supercharger network if they could. Non-Tesla owners who want to use Superchargers will first need to set up an account with the Tesla app. If successful, the pilot scheme could be rolled out across more locations.
The 15 locations include 10 in England:
Banbury
Birmingham
Flint Mountain (Chester)
Folkestone
Grays
Manchester
Theftord
Trumpington (Cambridge)
Uxbridge
Wokingham
There are also three accessible Supercharger locations in Scotland: Adderstone, Aviemore and Dundee, and two in Wales: Aberystwyth and Cardiff.
The pilot scheme is running in even other European countries: Austria, Belgium, France, Netherlands, Norway, Spain and Sweden.
In a statement, Tesla said: "It has always been our ambition to open the Supercharger network to non-Tesla EVs and by doing so encourage more drivers to go electric. More customers using the Supercharger network enables faster expansion. Our goal is to learn and iterate quickly, while continuing to aggressively expand the network, so we can eventually welcome both Tesla and non-Tesla drivers at every Supercharger worldwide."
Transport minister Trudy Harrison described Tesla's move as "a milestone in our transition to electric vehicles", adding: "We know that accessible and convenient charging is key to encouraging the switch to zero emission vehicles and I applaud Tesla for this remarkable step forward."
Tim Scrafton, head of EV charge point installation specialist The Connect Consultancy and Professional Driver columnist, said it was good that the Tesla chargers would be cheaper to use than Ionity: "These 15 sites are just 20% of the wider roll-out of 87 Tesla sites. To put this in perspective, Ionity only has in total 17 sites and 66 chargers, whereas even these initial 15 Tesla hubs have 158 chargers."
He added: "Demand for chargers is outgrowing the infrastructure, so this is an important inclusive event. I think what will happen now is that Tesla's Supercharger network will be able to expand even faster than it already has."