TfL to spend £18m on rapid charge points for electric cars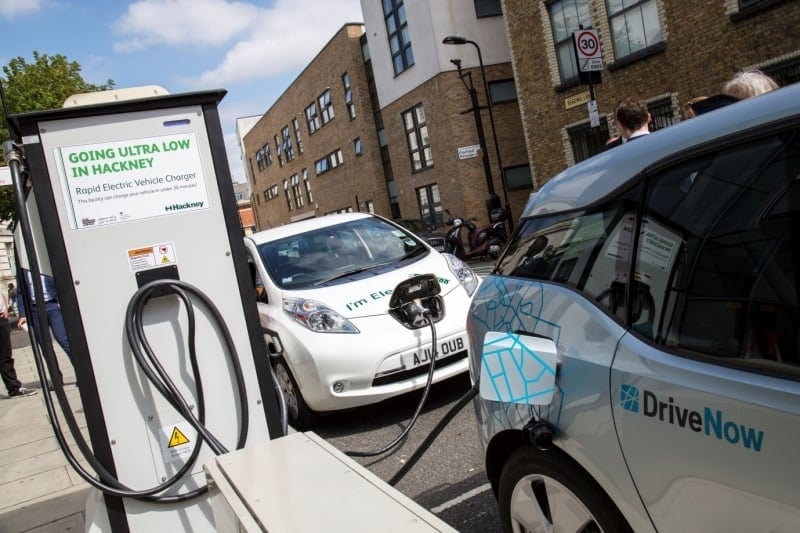 Transport for London is planning to spend £18 million installing new rapid charge points for electric vehicles across London in the next few months.
TfL is working with London boroughs to find potential sites and upgrade the power supply in order to install 75 additional fast-charge points this year, with the network growing to 150 by the end of 2018 and 300 by 2020. Some of the charge points are expected to be dedicated to taxi and private hire use only
Shirley Rodrigues, deputy mayor for the environment, said: "This investment in London's infrastructure is great news for the capital. It will help to shape a new competitive market for rapid charging points, preparing for new taxis as we look to phase out diesel and make the move towards ultra-low emission vehicles to help clean up London's toxic air."
The first charge points will be operational within months. They will power vehicles in close to 30 minutes, compared with the three to four hours when using a standard unit. Drivers will be able to pay for the recharges as they go using a credit or debit card, without having to sign up to membership.
Strategic hubs are being evaluated on arterial roads and on private land, including Heathrow Airport and Shell service stations. Each of these off-road locations has the potential to house a number of rapid charge points.
"An extensive rapid charging network is fundamental in helping drivers make the shift from fossil fuels to electric," said TfL director of surface strategy and planning Ben Plowden.
"This is particularly important for the taxi and private hire trades and the fleet and freight sector, which over the next few years will be looking to dramatically increase the number of journeys made with zero-exhaust emissions," he said.
After a competitive bidding process, TfL has appointed the suppliers that will provide the rapid charging points. The Centrica Consortium, BluepointLondon, Chargemaster, Electricity Supply Board (ESB) and Fastned were successful. They will fund, maintain, operate and install the charging network.
All new London black cabs will have to be "zero emissions capable" by 2018, and under current plans, newly registered private hire vehicles will have to comply with similar rules by 2020.