Uber establishes electric car partnership with Renault and Nissan in Europe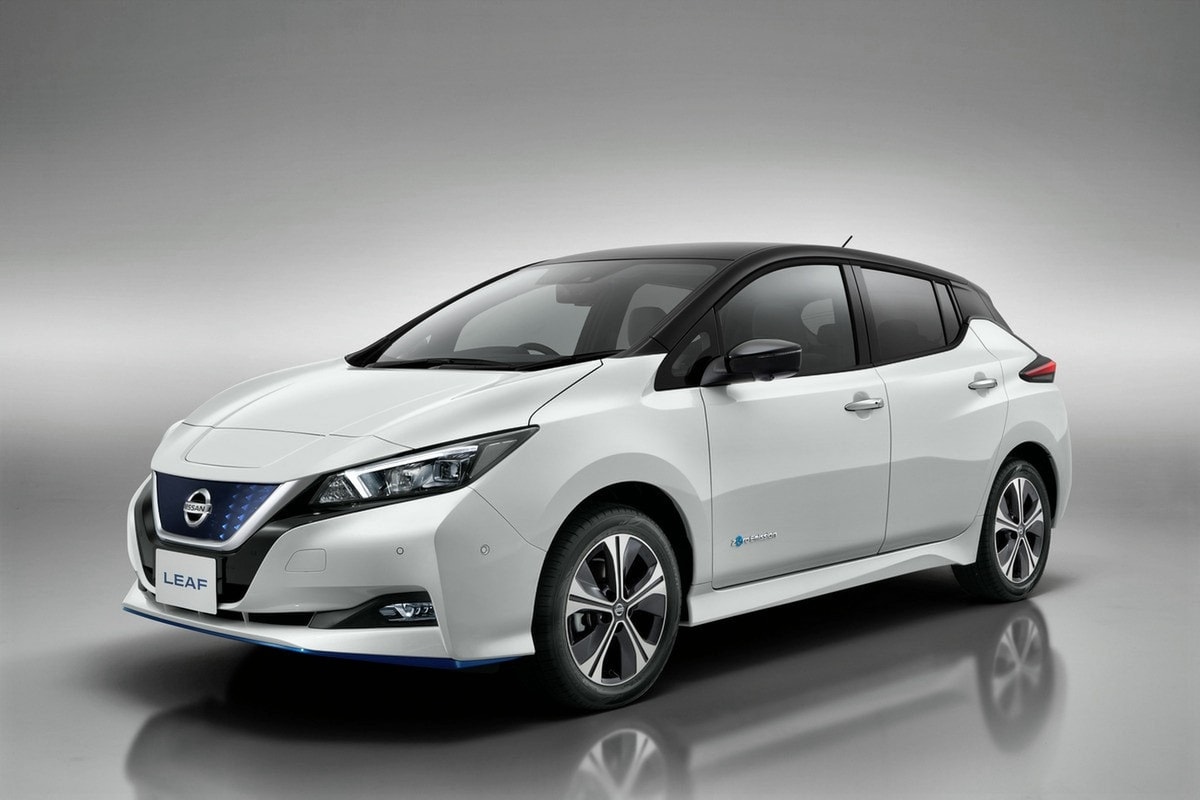 Uber is looking to accelerate plans to convert its entire European fleet to electric power by 2040 by signing a Memorandum of Understanding with the Renault-Nissan alliance to source electric cars such as the Nissan Leaf (pictured) for its drivers at discounted rates.
Uber last year signed an initial deal with Nissan to acquire up to 2,000 Leaf EVs in London, and the new MoU will expand that arrangement for partner drivers on the Uber App in several markets, including the United Kingdom, France, the Netherlands and Portugal.
Uber's plan to become a zero-emissions mobility platform by 2040 will see a target of having EVs responsible for 50% of journeys driven on Uber's platform across seven European cities (Amsterdam, Berlin, Brussels, Lisbon, London, Madrid and Paris) by 2025. Uber claims those markets will account for 80% of the Uber European business by the end of 2021.
The pilot partnership in the UK will be expanded into France by the end of 2020, "with a view to scaling the programme to the Netherlands, Portugal, and other markets", Uber said in a press release. Partner drivers on the Uber App will be able to source Renault Zoe and Nissan Leaf EVs at discounted rates, which will be extended to "future new EVs from both companies".
The MoU also specifies that the partners will "launch joint marketing and education plans to promote the electric vehicle offers and benefits to Uber's partner drivers and offer test drives to allow them to experience the cars".
Gilles Normand, Groupe Renault SVP, Electric Vehicles & Mobility Services, said: "This MoU with Uber is an acknowledgement of our ability to conquest new markets and to support professionals in their energy transition. Today, we capitalize on our competitive advantage: an attractive EV offer that contributes to large scale electric mobility roll-out. We have worked closely with local authorities over the past years to propose solutions to the growing challenges facing cities: transportation, decarbonisation and air quality. With the signature of this MoU we aim to join our forces to accelerate the movement."
Jordi Vila, Divisional Vice President for Sales and Marketing at Nissan Europe, added: "From 10 years of experience with the Nissan Leaf, we know people love driving electric, and that making the switch can help drivers to save money and support the clean air ambitions of our major cities. By teaming up with Uber in the UK, we have already been able to increase the awareness and adoption of zero-emission vehicles, and we are looking forward to exploring how to roll that out further in Europe." Renault has dabbled in the mobility sector, investing via subsidiaries in aggregator platform Karhoo and dispatch system supplier iCabbi. In a recent response to iCabbi rival Autocab's recent purchase by Uber, iCabbi said one of Renault's motivations for buying iCabbi was to sell cars to iCabbi users. It's not clear whether the new deal will extend low-rate deals to drivers who undertake Uber work via the Autocab platform.