ULEZ expansion could face legal challenge as 60% of outer London residents object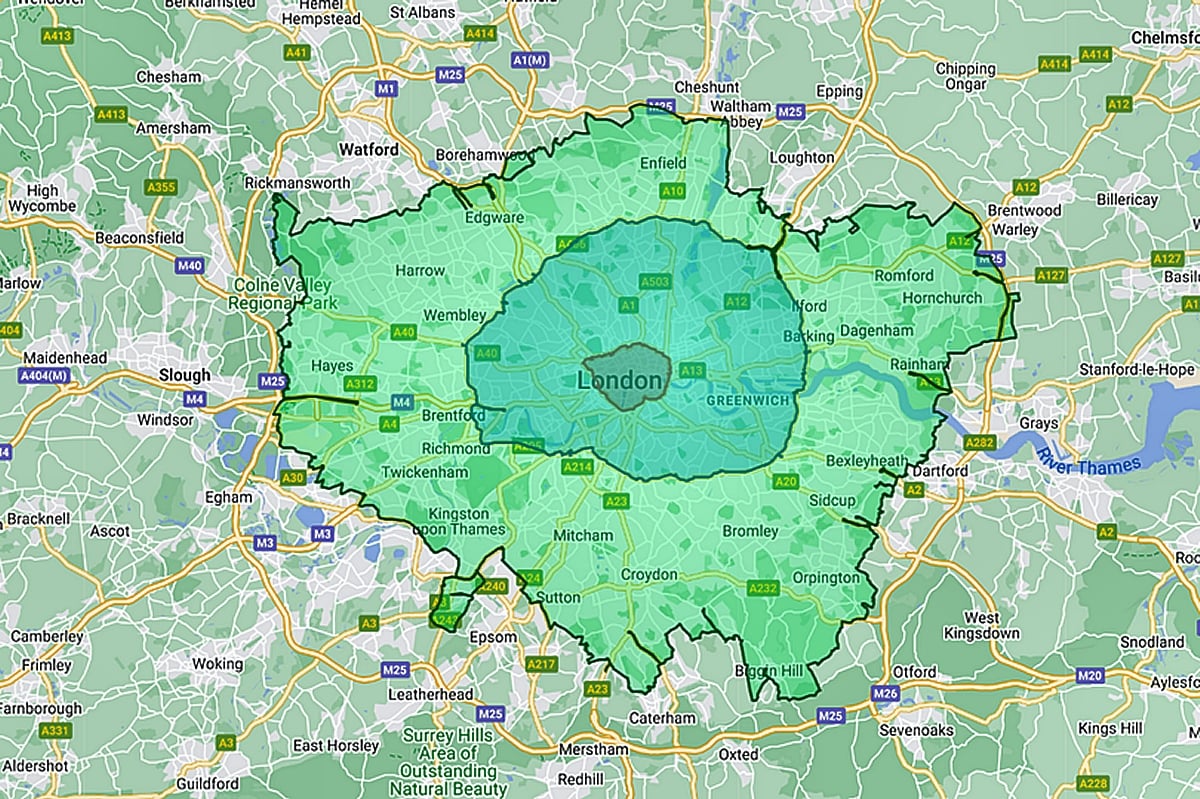 London Mayor Sadiq Khan has decided to expand the London ultra-low emission zone (ULEZ) across all London boroughs from next August, despite massive objections to the move.
But the move could face a legal challenge from Conservatives in the Greater London Assembly, who claimed that 60% of respondents to the consultation opposed to the expansion, which was voted through in the GLA by 14 votes to 9.
From August 29, 2023, drivers of older cars that do not comply with either Euro 5 (diesel) or Euro 4 (petrol) emissions standards will have to pay £12.50 a day to use their vehicle in any Greater London borough
Mayor Khan said the move would bring cleaner air to 5 million more residents – but many believe the decision will impose a tax upon poorer residents at a time of immense financial pressure.
The proposals include exemptions for taxis, specialist vehicles, private hire vehicles carrying wheelchair users and NHS patient transport. The daily charge would apply to residents living within the ULEZ, but only on days they drive a non-compliant vehicle.
Khan said a £110m scrappage scheme would be introduced to help vulnerable people and small businesses, as well as improved bus services in the suburbs. Grants will be offered to owners of non-compliant vehicles to upgrade to new cars or to purchase bicycles or join a car club.
Under the scheme, people who dispose of non-compliant cars will be offered two free annual bus and tram passes in addition to a grant.
The charge would affect 15% of vehicles in outer London boroughs, according to TfL, with– 160,000 cars and 42,000 vans liable for the charge. Most petrol cars registered after 2005 or diesel cars from 2015 are exempt.
Objectors to the scheme said a consultation earlier in the year showed that most people in outer boroughs do not want it, and claimed the impact on air quality in the outer boroughs would be minimal.
Nick Rogers, the GLA Conservatives' transport spokesperson, said: "Now is not the time to hammer Londoners with a £12.50 daily cost of living charge. Residents have made their views very clear to the mayor: they do not want the Ulez expansion."
Announcing the decision, Khan said: "The latest evidence shows that air pollution is making us sick from cradle to the grave. Londoners are developing life-changing illnesses such as cancer, lung disease, dementia and asthma. And it's especially dangerous for children."
The ULEZ zone was expanded to the boundary of the north and south circular roads in October 2021. Khan said this had been "transformational", reducing pollution levels by almost 50% in central London. "Expanding the ULEZ London-wide will mean 5 million more people will be able to breathe cleaner air and live healthier lives," he said.
Alex Williams, Transport for London's chief customer and strategy officer, said the scheme would extend the grace period for some types of vehicles and groups, including disabled people, and offer more free bus passes.