Veezu adds fifth UK hub in West Midlands and Shropshire with Go Carz acquisition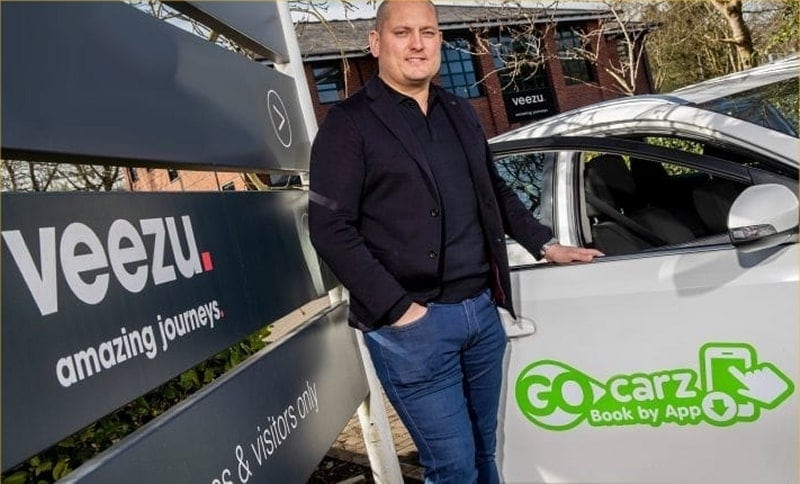 Veezu has strengthened its positon as the UK's largest private hire operator with the acquisition of Shrewsbury-based Go Carz, ranked number 6 in the ProDriver 100.
The move adds a fifth regional hub to the Veezu network, based around Staffordshire, Shropshire and the West Midlands. Veezu's overall UK fleet is now more than 6,000 cars.
Nathan Bowles, Veezu CEO said: "Go Carz is an extremely well managed and established business that complements our existing brands. I look forward to working with Carl Wilday, Graham Hoof and Robin Gibson who will be helping us realise the Go Carz regional growth plan."
Go Carz managing director Carl Wilday said: "The Go Carz brand will be staying, and we will continue to be based out of our existing head office in Shrewsbury and our regional offices around Shropshire and the West Midlands. Being part of Veezu brings us access to additional resource and expertise, as well as the next generation of technology innovation."
The acquisition is Veezu's third in 2020, following deals for Cwmbran Cars and Chauffeur Cars in south Wales in January. These deals added 80 vehicles in the Torfaen licensing area, now operating under the Dragon Taxis brand.
Veezu has four other hubs throughout the UK, each operating under established brands – A2B Radio Cars in the West Midlands, Amber Cars in Leeds, Dragon Taxis in South Wales and V Cars in the South-West.