Veezu appoints Hope-Bell as chief executive officer as Ragan takes a back seat
Veezu has appointed former chairman Joel Hope-Bell as its new chief executive officer following Paul Ragan's decision to stand down from the role.
Hope-Bell, 43, has been the chairman and a shareholder of Veezu since the business was founded in 2013, brings almost 20 years of experience on mergers and acquisitions and capital markets transactions, as well as debt financing and restructuring. He has worked for leading City finance firms, including Bank of America Merrill Lynch, UBS and Morgan Stanley,
Most recently, Hope-Bell was chief financial officer for Smart Solutions, and he will now return to his previous role there of chairman.
Veezu co-founder Paul Ragan will remain a substantial shareholder in Veezu and will be staying on Veezu's Board as a non-executive director.
Hope-Bell is tasked with executing Veezu's ambitious organic and acquisition-led strategy following four years of sustained growth. Veezu has hub operations in Cardiff (Dragon Taxis), Birmingham (A2B Radio Cars) and Leeds (Amber Cars). The combined fleets of these three companies total 2,400 cars, making Veezu the second-largest private hire operator in the UK after Addison Lee.
Veezu has a strategy based around setting up regional hubs in other major conurbations. However, Veezu has not made a major acquisition since 2015, focusing in the past year on developing its app technology at a cost of £1 million.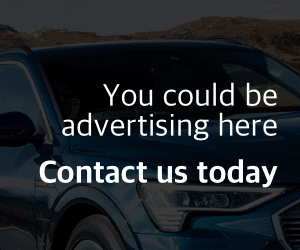 Hope-Bell said: "I've worked with Veezu from the beginning and am proud to have always taken an active role in this exciting company's growth and development. I'm well-versed in the ambitions of the company and have witnessed first-hand the hard work Paul has put in during the past four years to grow the business to the enviable position it is now in."
Veezu was formed in 2013 by Paul Ragan and Nathan Bowles, and the company now transports around 22 million passengers each year. Between 2014 and 2015 it increased its turnover from £1 million to £19 million.
"To be charged with leading such an innovative and ambitious company through the next phase of its development is an honour and challenge I'm very much looking forward to," said Hope-Bell.
"This isn't just about offering people around the UK a first-class taxi service, but also about providing a high-quality, reliable transport solution for the communities we operate in – for consumers young and old, for businesses big and small as well as for Local Authorities and public services such as schools and the NHS."