BMW 630d Gran Turismo xDrive MSport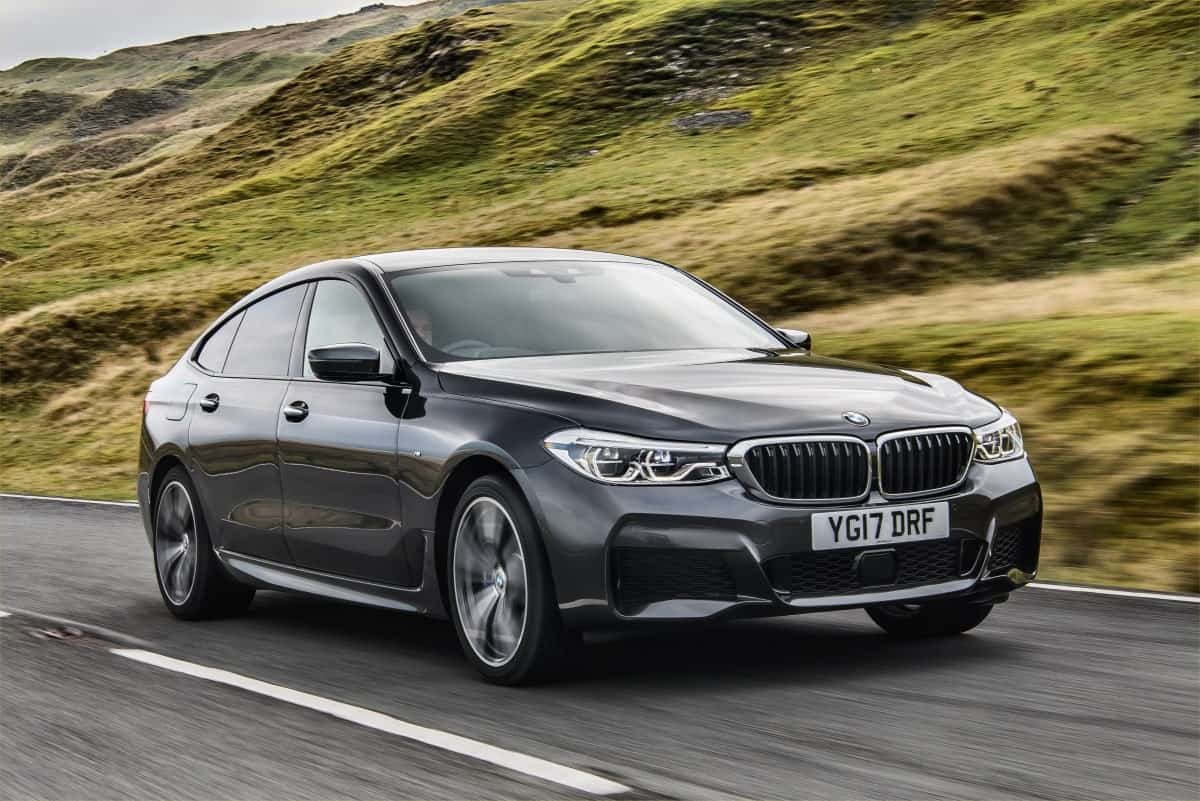 The BMW 5-series Gran Turismo was well received when launched in 2010. Combining a tall hatchback body with the running gear of the standard-wheelbase 7-Series, it was seen as a bit of an oddball, but in a good way. The car has found its way on to a lot of chauffeur fleets, especially when a more frugal – and affordable – 2.0-litre diesel version joined the range after a couple of years.
Now BMW's biggest hatchback has reached a second generation – and it seems to have moved up a class. After eight years, the 5-Series Gran Turismo has been replaced by a new, longer and lower model, and in a bid to differentiate it from the 5-series, it has gained a higher number, becoming the 6-Series Gran Turismo.
The formula is still the same – a taller hatchback body mounted on 7-series running gear. And despite a more low-slung look, the new car offers more headroom and boot capacity than its predecessor.
Interior space
The 6-Series Gran Turismo's A-pillars are more heavily raked than its predecessor, while the flowing roofline and sweeping side window design gives more of a coupé look. Vehicle height has been reduced by 21mm, while the rear end has been lowered by 64mm. The vehicle length has been increased by 87mm while the width remains the same.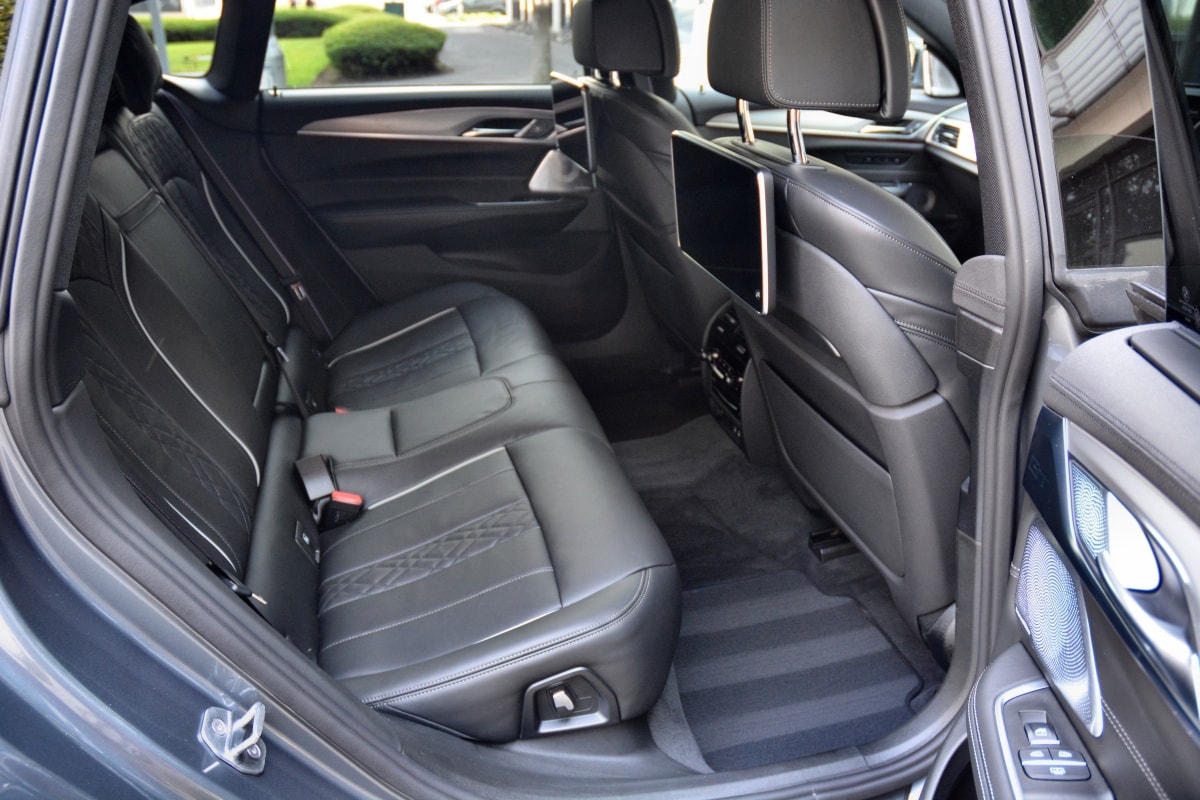 The rear seat can take three people, or you can opt for two electrically-adjustable individual rear seats chairs where the backrest angle can be altered at the push of a button. With its increased length the BMW 6 Series Gran Turismo also offers considerably more boot space. At 610 litres, luggage capacity is 110 litres more than in the 5-Series GT.
The new car is lighter too, by 115kg over the outgoing model, and the sleeker body ensures aerodynamics have been improved. These factors help reduce fuel consumption and emissions by more than 15%.
Loadspace
Some of the weight savings come from the use of lightweight materials including some carbon fibre parts. But a big saving has resulted from the deletion of the "twin-door" hatchback/boot of the old model, which allowed two ways to access the luggage bay – either opening the whole tailgate, or just flipping up the back panel.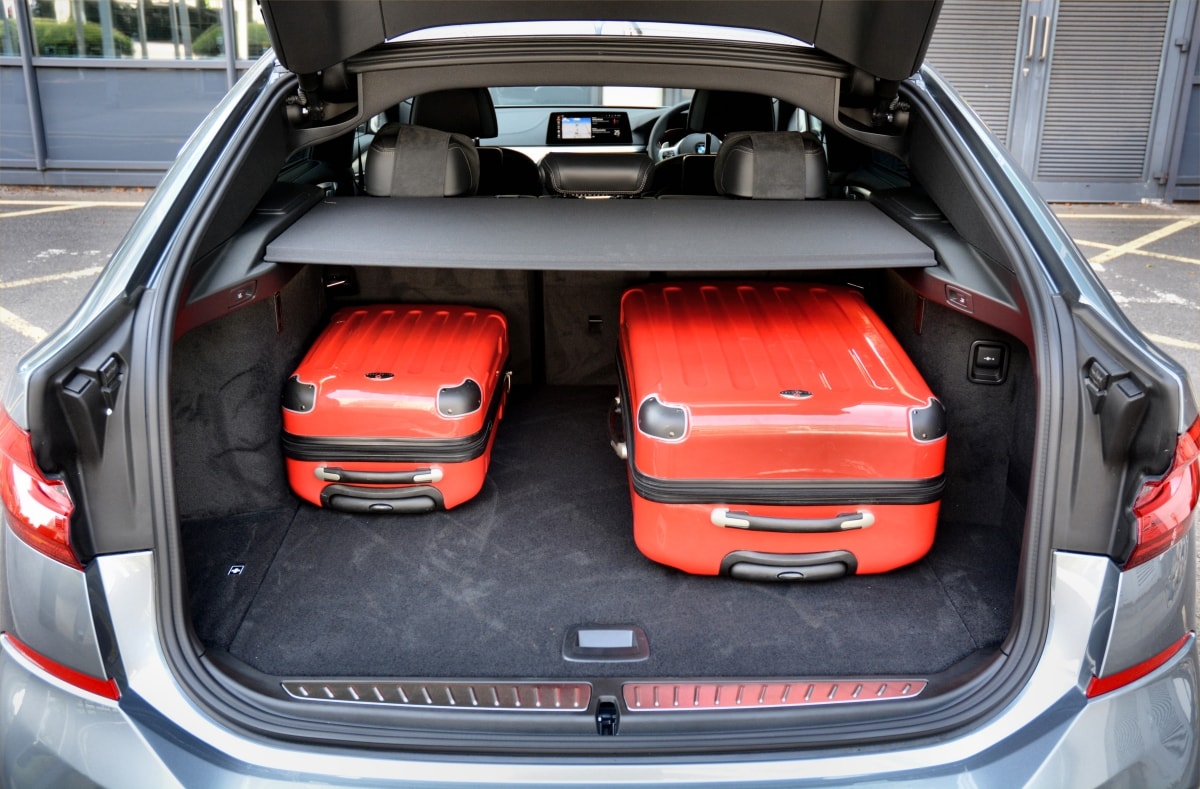 This feature has been dropped in favour of a one-piece electrically operated tailgate. The boot sill has been lowered by more than 50mm and is now flush with the floor for improved loading capability. It's certainly big enough for several cases, and the tailgate can be opened and closed from the car's key.
Powertrain
The engine line-up includes a 3.0-litre six-cylinder in-line diesel engine producing 265hp and peak torque of 620Nm. This is fitted to the BMW 630d GT and the all-wheel drive 630d GT xDrive models. A 2.0-litre diesel has also now joined the range, and a plug-in hybrid 640e model is expected to follow.
Just two trim levels are available: SE and M Sport. M Sport offers 19in light alloy wheels, leather upholstery with exclusive stitching and piping in contrasting colours, plus illuminated door sill strips.
Combined fuel consumption and emissions figures range from 51.4mpg and 146g/km for the BMW 630d GT SE to 48.7mpg and 154g/km for the BMW 630d xDrive GT, the specification we're testing here. The 630d GT is priced from £52,225 in E, rear-drive guise, while our all-wheel drive MSport test car is listed at £58,140. The 2.0-litre 620d GT is cheaper, starting at £43,785 on the road for SE trim.
Driving position and Satnav
The interior is very recognisable if you're used to the BMW 7-series. There are detail differences, but the basic layout is largely the same. Features include a 10.25in satnav screen mounted atop the dashboard, and unlike Audi, BMW has retained a physical data input device. The same centre console-mounted iDrive Touch Controller dial allows you to input destinations and change car settings without jabbing at the screen.
Voice control and optional gesture control is also available, as well as a new-generation Head-Up Display. The instrument cluster resides inside a traditional cowled dashboard, and on our car, analogue primary gauges are combined with a digital display panel.
Quality of graphics is superb, and the BMW satnav system has always been one of the most useable. We certainly welcome the rotary controller plus buttons, mounted beyond the gearshift on the centre console.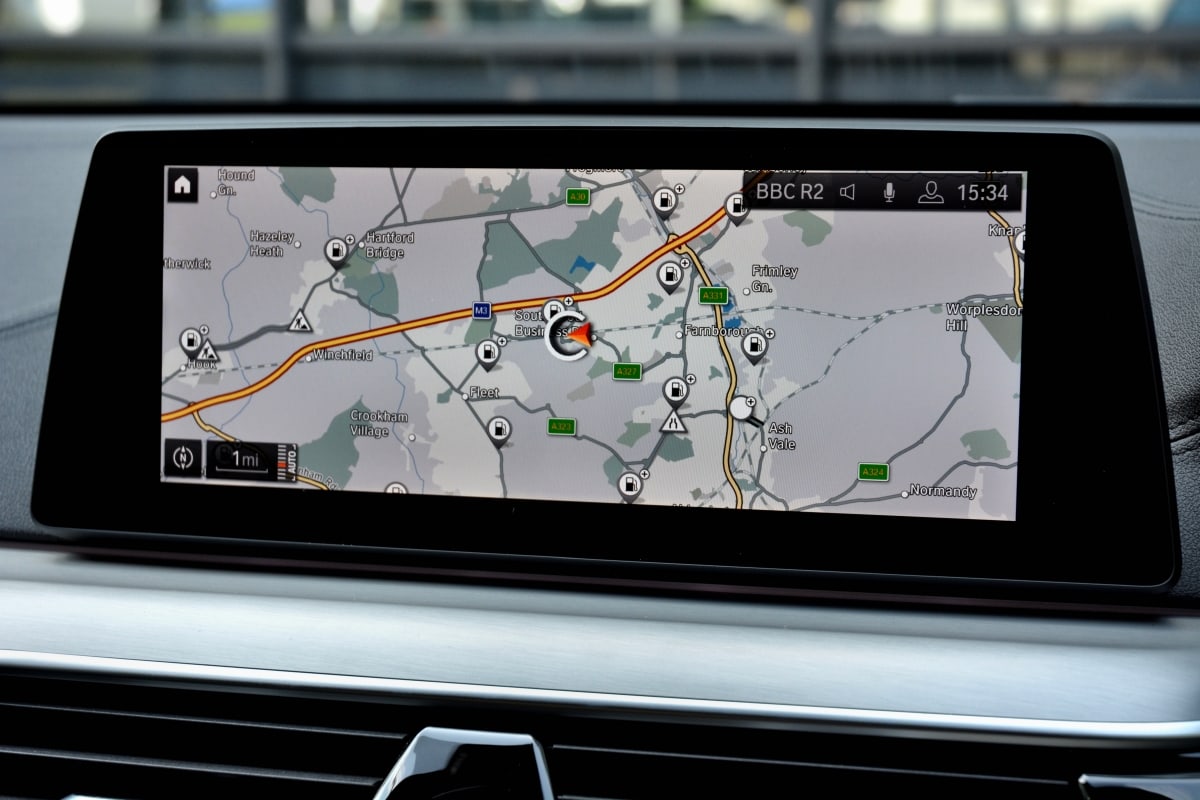 You also have the option of voice activation, and you can "write" letters on to the touch-sensitive surface of the rotary controller. This is rather pernickerty, often mistaking a letter I for "backslash" or "vertical bar" in the middle of a word. Audi's latest system, which allows complete words to be written rather than one letter at a time, makes this look rather primitive.
Full postcode entry is very accurate, though, making destination entry pretty straightforward. En route, the satnav gives very responsive traffic information, highlighting roads with traffic problems with yellow edging (slow traffic), orange, (traffic jam) or red (serious snarl-up). You can see it working in real time, which is great when you're trying to decide whether or not to make a detour. If you can see the delay only lasts for the next mile, you can choose to stick with the road you're on.
If we've a complaint about the system, it's the size of the screen. It's a little small compared to, say, a Mercedes E-Class. But once you find your way around the menus, it's extremely capable. If you're travelling to the Continent, you can switch the direction of the headlights via the system – no need for bits of tape – and you can quickly switch from miles to kilometres.
The 6GT also carries over the 7-series' interior ambient lighting, with selectable LED lights of a choice of six colours that are selectable via the infotainment system. Seats are electric, but the front seats fitted to our test car felt less soft and opulent compared to those fitted to the 7-series. And there's no massage function, which is a shame.
Driving dymnamics
On the road, the 6GT feels more nimble than the previous 5GT. Dynamically, it's very much more like a 7-series than previously. The driving position feels similar, though noise insulation isn't quite so good – there's a distinct low growl from the diesel as you pull away. Not a bad noise, though!
For a big car, it's very manoeuvrable around town. The steering is light but doesn't lack feel – electromechanical power steering systems are getting better. A good combination of reversing cameras and sensors make parking easy, even in tight spaces. It is a wide car, though, and that makes car park spaces a snug fit.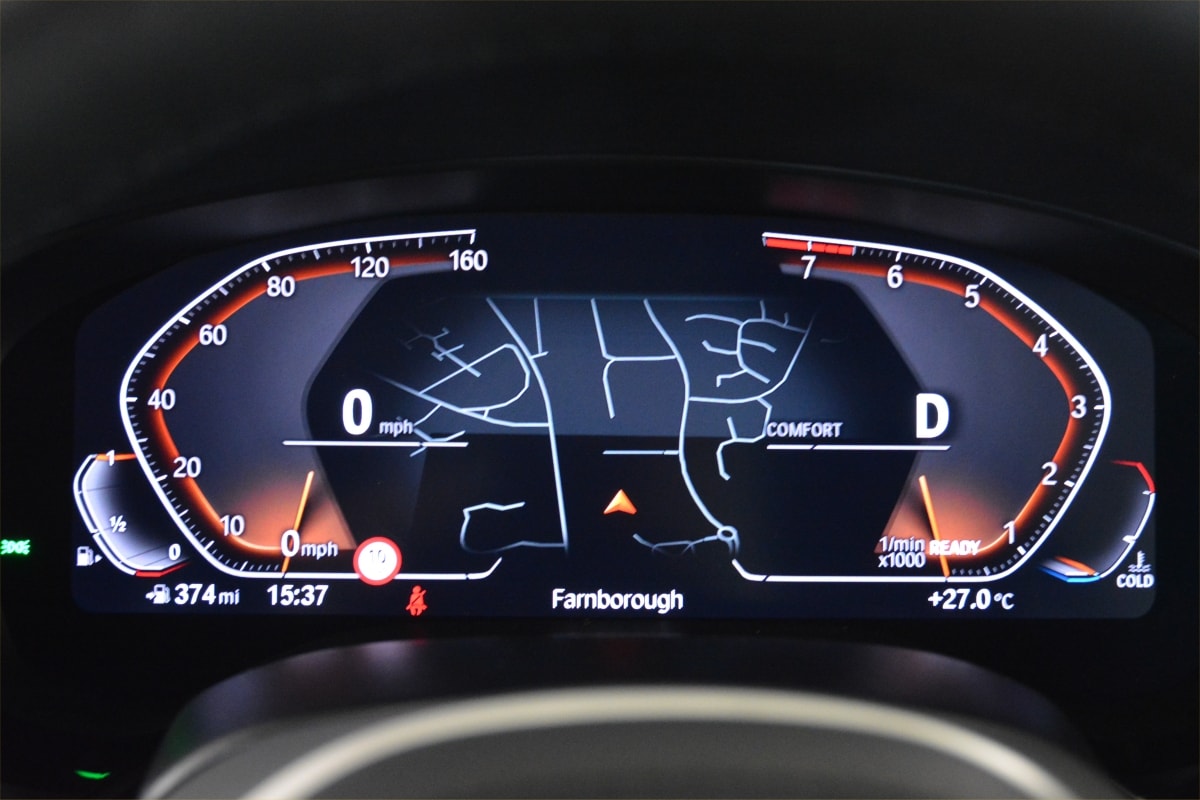 It comes into its own on the motorway – this is a really competent cruiser. Our car has the optional Adaptive Cruise Control, which is highly sophisticated an includes the ability to "read" speed signs and reset the cruise control to the new limit just by a single flick of a button on the steering wheel.
So if you're approaching a 50mph limit on the M25 with the ACC engaged, the system warns you via the head-up display that the new limit is approaching. Then once you hit the 50mph zone, just flick down on the button and the cruise control resets to 50mph and decelerates smoothly, ensuring you don't get caught on camera.
When the restriction ends, flick up and you'll be taken back up to 70mph – providing the traffic is flowing. If not, the ACC simply tracks the car in front at a safe distance. The adaptive cruise control works down to a standstill and accelerates the car away from stationary when the traffic starts moving again.
Driver assistance features also include Collision and Pedestrian Warning with City Collision Mitigation as standard, while Lane Departure and Lane Change Warning systems are also options. We were less keen on the lane assist, which tries to drag you back into lane if you try changing lane without indicating. It's a little too jerky, and the forceful tug back into lane is rather brutal. Worth keeping it on if you're driving home empty after a long shift, though, as it might save you from meandering out of lane when your concentration wanders.
Rear seat comfort is excellent. The doors are frameless, but the rear cabin is still quite tall. There's less legroom than in a LWB 7-series, but more than most executive rivals. Your customers will also enjoy the Welcome Light Carpet that produces eye-catching "light carpet" leading to the doors with light sources incorporated into the side skirts.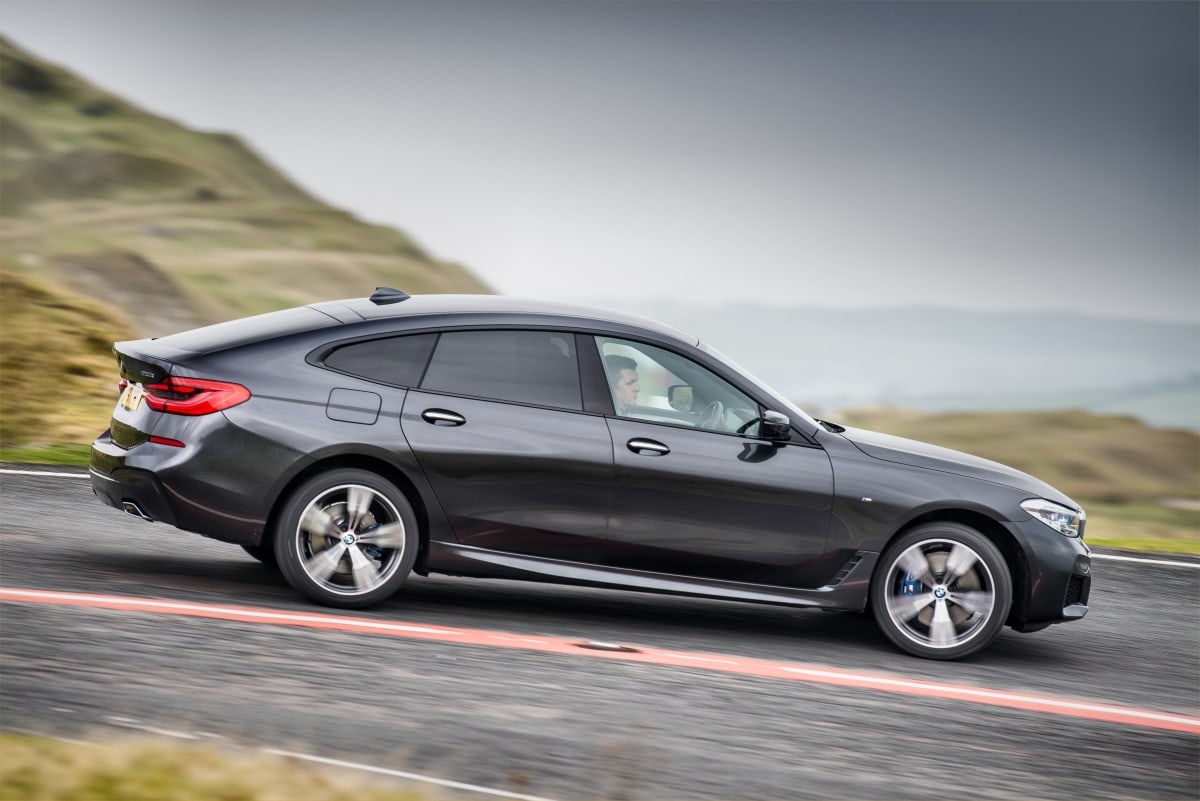 There's also a downloadable app that allows you to control many of the car's functions via a smartphone. And the key is a big, chunky device incorporating a colour touch screen that will allow you control specific functions – you can set a timer for the heater or air conditioning, for example
Eight-speed Steptronic transmission is another 7-series carry-over, and features a wider ratio spread, reduced weight and optimised calibration. It's extremely smooth and the revs are very well controlled – you're cruising at well below 2,000rpm for maximum fuel economy.
On our test, we achieved 36.9mpg at an average 32mph – pretty good, though not dramatically better than other 3-litre BMW diesels we've tested over the past decade.
Verdict
Like its predecessor, the 6GT has a lot more in common with the car above it than below. Under the skin, it's a 7-series – so think of it as a standard-wheelbase 7-series hatchback. There are a lot of detail differences – the bonnet, headlamps and front grille look like the 7-series, but are subtly different.
Where does it fit in the market? BMW has been smart by distancing the car from the 5-series. It's really nothing to do with the 5-series range, and that means you should be able to offer it as a full chauffeur car rather than an executive saloon.
It's more expensive than a 5-Series or E-Class, but cheaper than a 7-Series; at a price range of £50-60,000 it's clearly not in the sub-£40k exec class.
OK, you don't get quite the same legroom as a LWB 7-series or S-Class, but it is comparable to a standard wheelbase version. And even with the lower roofline, access and egress is better than, say, a Jaguar XJ.
The hatchback is different – only the Audi A7 Sportback offers something similar, and that is much more driver-focused – you can read about it in this issue. And the 6GT has a cavernous and flat-floored 610-litre boot. It's a great load-lugger.
The powertrain is familiar, and fuel economy of around 40mpg is a reasonable target. And we're very impressed with the safety aids on board. The 6GT is genuinely in a class of its own – in a good way.
---
DATA
BMW 630d Gran Turismo xDrive MSport
Price OTR                          £58, 140
Specification
| | |
| --- | --- |
| Engine | 2,993cc six-cylinder 24v turbodiesel |
| Transmission | 8-speed automatic, all-wheel drive |
| Power | 265PS at 4,000rpm |
| Torque | 620Nm at 2,000rpm |
| Combined economy | 48.7mpg |
| CO2 emissions | 154g/km |
| Top speed | 155mph |
| 0-62 mph | 6.0sec |
| Length | 5,091mm |
| Width | 1,902mm |
| Height | 1,538mm |
| Wheelbase | 3,070mm |
| Loadspace | 610 litres |
| Fuel tank | 68 litres |
| Insurance group | 44 |
| Warranty | 36 months / unlimited mileage |
| VED Band | I |