Ford Mondeo Vignale 2.0 TDCi PowerShift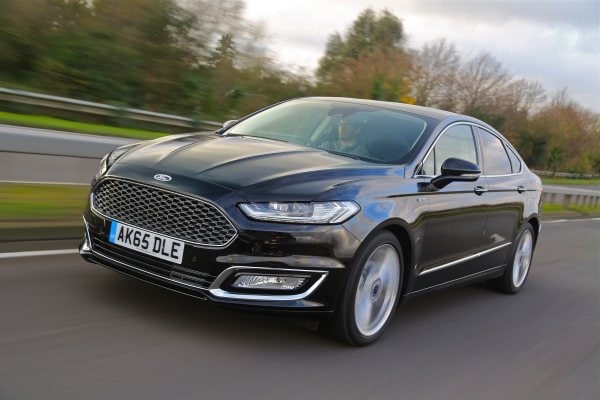 The launch of the new Ford Mondeo has been a long and rather tortuous one. Initially shown at the 2012 Paris Motor Show, the car didn't go on sale until this year after Ford decided to close a plant and shift all production to Valencia in Spain.
Somewhere along the way, we were treated to a glimpse of a super-luxury Mondeo version, reviving the Vignale (pronounced vin-YA-lay) brand. Now it's arrived in the UK, not as a stand-alone brand, but as a luxury trim level above Titanium X at the top of the Mondeo range. It'll be joined next year by a Vignale version of the S-Max too, and a Galaxy is possible, though not confirmed.
Ford is promising an up-market ownership experience for Vignale buyers, as the car will only be sold via its new flagship FordStores dealerships, which are opening across the UK – currently there are 58 of them. Vignale customers will receive a personalised service for the duration of their vehicle ownership, supported by a Vignale relationship manager and 24-hour free-phone assistance from the Vignale OneCall service.
And for the chauffeuring industry it presents an interesting opportunity for Ford. It's not so long ago that Ford was one of the biggest players in executive chauffeuring with its much-missed Scorpio, but many of those operators have migrated to German luxury brands since the Scorpio was killed off around the turn of the century.
Ford has been very keen to point out over the years that the Mondeo is actually a bigger car both inside and out than the old 1990s Scorpio. And with Vignale trim, it's a much more upscale product than even the most loaded Ghia-trim Scorpio.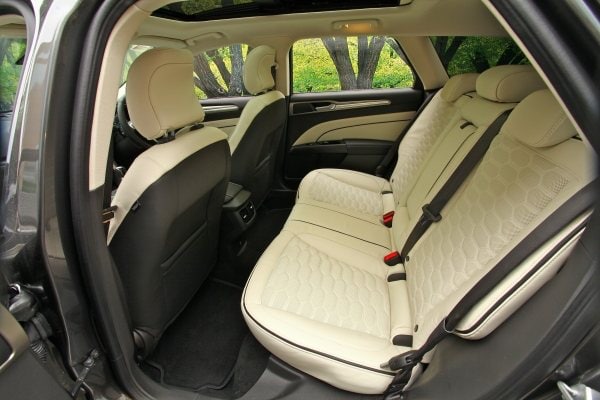 Premium market
Andy Barratt, managing director of Ford of Britain, thinks it can fulfil a similar role. "The space we've got is at the premium end of the private hire market," he says. "And bringing luxury and hybrid technology together in a package the size of a Mondeo is a real opportunity. The kind of "premium private hire" market is a place where we can reclaim lost ground, and get a package that works."
He's already started talking to potential private hire fleet customers – though they're at an early stage – and he confirmed that Ford's biggest private hire customer Addison Lee has seen the car.
Price and specification
The other surprising feature of Vignale is the price – the range starts at just £29,045, not a massive premium over Titanium X trim. For that you get a significant quality upgrade, including active noise cancellation; unique alloy wheels, and a plush interior with quilted leather interior and instrument panel. Each Vignale model is hand-finished in a special facility at Ford's Valencia plant in Spain.
The range includes estate and saloon versions, and new 210PS 2.0-litre bi-turbo diesel as well as petrol and 187PS petrol-electric hybrid powertrains are offered. Ford's Intelligent All-Wheel Drive (iAWD) system is also available. The saloons are proper four-door saloons with a boot, rather than five-door hatchbacks. It's a roomy boot too, low and deep with plenty of room for cases.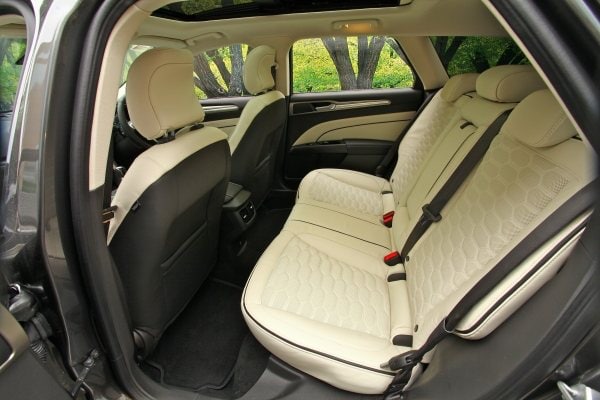 Available in four-door and estate bodystyles, the Ford Mondeo Vignale is the first European Ford to be fitted with Active Noise Cancellation technology, which combines with the quilted, stitched leather interior to give a feeling of refinement.
Customers can now use Ford's new dedicated Ford Vignale online configurator to explore options and pricing. The Mondeo Vignale will be available to order from May at new flagship Ford Stores opening across the UK, priced from £29,045.
Safety features
The Ford Mondeo Vignale delivers advanced technologies including Pre-Collision Assist with Pedestrian Detection, which can reduce the severity of some frontal collisions involving vehicles and pedestrians, or help drivers avoid some impacts altogether. Powerful and fuel efficient powertrains include Ford's new 210PS Bi-turbo 2.0-litre TDCi diesel, 240PS EcoBoost petrol, and 187PS petrol-electric hybrid. Ford's Intelligent All-Wheel Drive (iAWD) which automatically enhances traction and road-holding, is also available.
Other Vignale-specific features include a smartphone app that allows drivers to record an exact location and time elapsed since parking their vehicle. The app can also help drivers locate fuel stations, and provides a one-touch connection with emergency services or Vignale OneCall.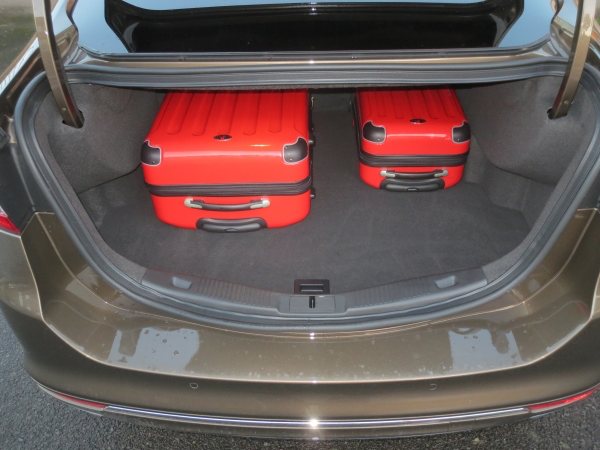 Cabin noise reduction
The Active Noise Cancellation system enhances interior refinement. Using three cabin microphones, the system is able to monitor engine noise in the interior. Advanced audio technology directs opposing sound waves through the audio system to cancel out engine noise.
This does help reduce cabin noise, along with extra sound-deadening materials and, especially effective acoustic glass that helps reduce wind noise to premium segment levels.
Interior finish and features
Inside the car, it's recognisably Mondeo – the same digital dashboard and well-received satnav system carries straight across. But the seats are much-improved, with smart diamond-stitched leather and a massage function in the front. Soft-touch finishes are also applied to the instrument panel, centre console, arm-rest, and door top-rolls.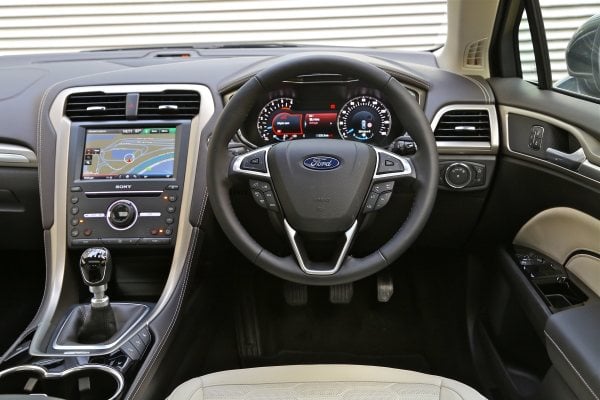 External styling details include a special Vignale grille with a hexagonal pattern, and plenty of extra chrome on lower grille and doors. The 18in alloy wheels are Vignale-exclusive, as is the signature metallic brown colour – called Nocciola – that is an alternative to black, white and silver.
Performance and handling
On the road, it's recognisably a Mondeo, of course. We drove a number of versions, including the top-line 210PS bi-turbodiesel, which is lively, though at 129g/km perhaps not as green as you might like. But we managed 40.6mpg on test, which is an acceptable return from a relatively brief drive, and not a lot worse than the 43.0mpg we managed with a conventional 180PS 2.0TDCi Mondeo last year.
We also drove the petrol-electric hybrid – it's not a plug-in, just a conventional hybrid a la Prius. This gave a return of 50.2mpg on a brief all-motorway run, and 42.9mpg overall. On the money against the diesel, and a lot cleaner, with just 99g/km of CO2.
On the downside is the CVT transmission, which won't win prizes for refinement. Accelerate and there's the characteristic CVT throb as the engine note rises and then falls as the transmission belt finds the right drive. This choice of transmission makes the hybrid feel a lot less lively than even the 180PS diesel versions, despite comparable power.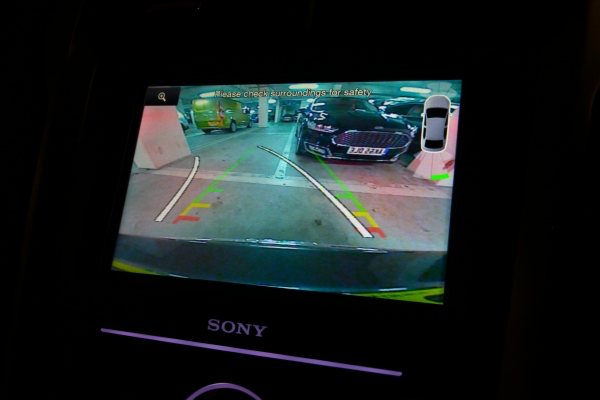 Mainstay of the range will be the 180PS TDCi version – Ford expects this to account for 82% of sales, with the hybrid taking just 2% of sales. With overall annual sales expected to be around 2,500 units, the hybrid will be a rare beast. And as Ford isn't selling any Vignales into rental companies, don't expect rock-bottom secondhand prices either.
Verdict
The launch of Vignale as a sub-brand is a brave move by Ford. It's part of a strategy of offering niche models without taking the blue oval off the cars – and goes hand-in-hand with the launch of new dealerships designed to cope not just with near-luxury, but also specialist sports cars such as the Mustang and Focus RS, and big SUVs such as the new Edge model due this year.
Ford isn't setting huge targets for Vignale – and it might struggle at first to tempt sales reps from their Aud A4s and BMW 3-series into what is basically a very posh Mondeo.
But the private hire sector could be just the right opportunity for this car. We've seen private hire operators launch more up-market business class services and chauffeur fleets launch similar services below their top-line models.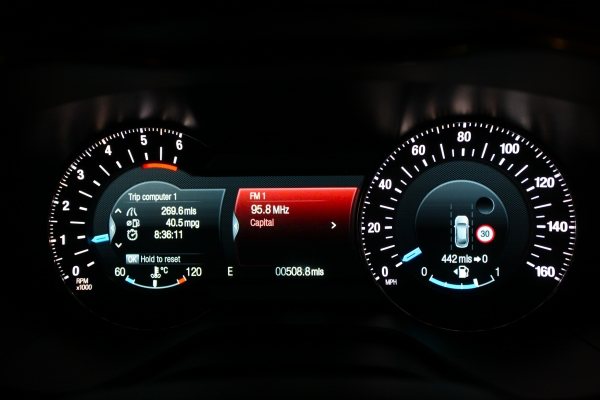 There's growth to be had in this slice of the market. Business users want a less ostentatious service than a full-on chauffeur car, but they don't want a basic minicab. Mondeo Vignale fits that bill perfectly. These clients also want "green" cars – and the presence of a sub-100g/km hybrid might really help too.
As a car, it's good. Mondeo is a great base to work from – it won Private Hire Car of the Year in the Professional Driver awards last year, after all. Even with the entry-level 180PS engine and 6-speed manual transmission, it's a solid, comfortable drive. And the interior finishes are good, and distinctive.
On top of that, the price is right too. Even the loaded 210PS model we drove only weighed in at £33,700 on the road, and you can get a Vignale model for less than £30,000.
---
DATA
Mondeo Vignale 4 Door 2.0 TDCi PowerShift
Price £31,595
Options fitted
| | |
| --- | --- |
| Metallic paint | £250 |
| Rear privacy glass | £200 |
| Power sunroof | £600 |
| Active park assist | £150 |
| Inflatable rear seatbelts | £175 |
| Front seats with massage | £600 |
| Power steering column | £200 |
| | |
| Price as tested | £33,770 |
| | |
| Specification | |
| | |
| Engine | 2.0-litre 4-cylinder turbodiesel |
| Transmission | 6-speed auto, front-wheel drive |
| Power | 210PS at 3,500rpm |
| Torque | 450Nm at 2,000rpm |
| Max Speed | 145mph |
| 0-62mph | 7.9sec |
| Combined fuel economy | 56.5mpg |
| CO2 emissions | 130g/km |
| Wheelbase | 2,850mm |
| Length | 4,867mm |
| Width | 1,852mm |
| Height | 1,482mm |
| Fuel tank | 60 litres |
| Loadspace | 541 litres |
| Warranty | 3 years/60,000 miles |
| Insurance group | 27E-T1 |
| VED band | D |