Black cab drivers unhappy as merged Free Now app adds private hire cars in bit to beat Uber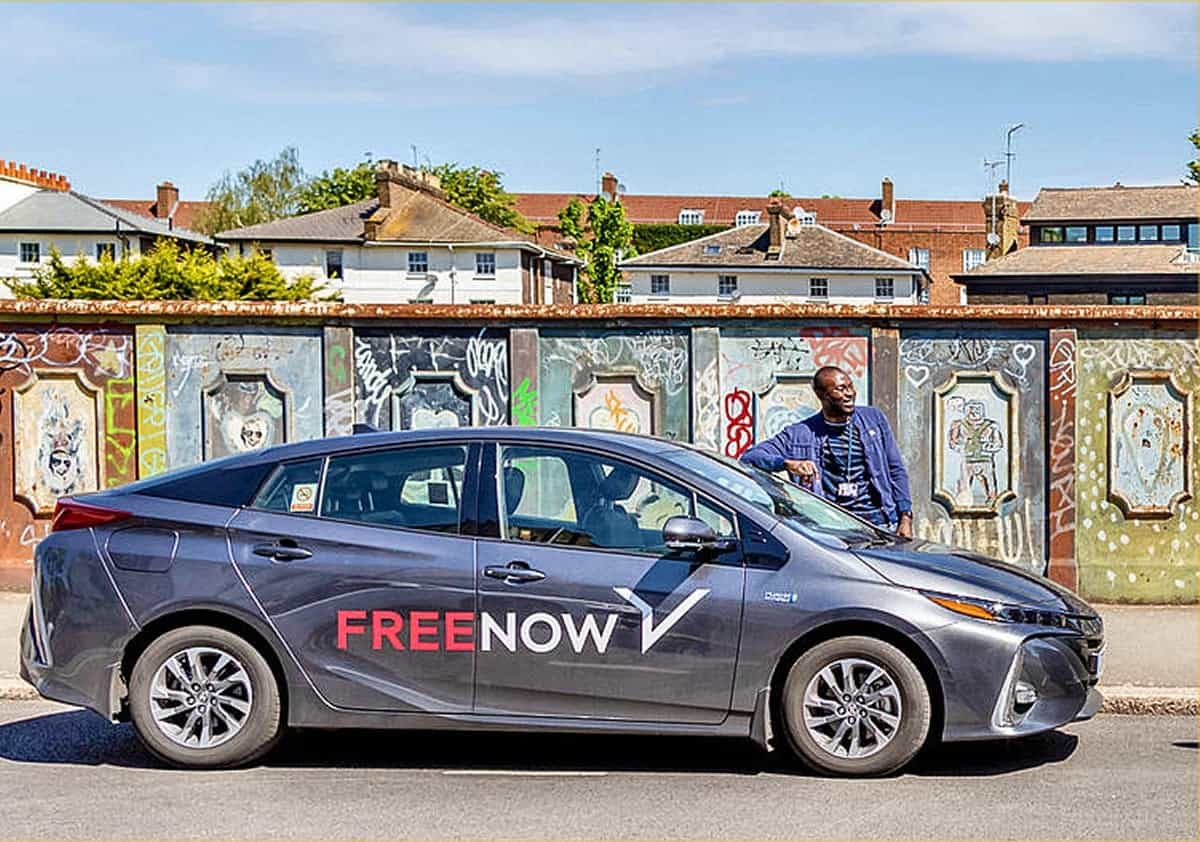 Taxi app Free Now is now offering both hackney carriage and private hire services via the same app in London. The move follows the merger earlier in the year of Free Now and Kapten, both of which are owned by Daimler.
The combined service is now looking to take the London top spot from Uber, though it is already facing criticism from Black Cab drivers, who previously had exclusive access to Free Now, formerly known as MyTaxi, the dominant ride-hailing app in Germany.
The merged app uses the Free Now brand, and this gives the fleet scale and passenger base to become the number one market player with access to over 35,000 drivers using the app in London. But Black Cab drivers have taken to social media, saying they might boycott the app, as they did in 2014 with Hailo. Hailo was an earlier taxi app that also added PHV services. Disgruntled cabbies painted graffiti on Hailo's offices and crossed out Hailo ads on their vehicles, forcing the app to climb down. Hailo was itself taken over by MyTaxi in 2016, and now is effectively part of Free Now
Free Now or Kapten users can download an updated Free Now app, which gives them a choice of taxi or PHV. The app also gives access to Free Now's fleet of electric vehicles, which it claims is the largest among all ride-hailing apps in any city in Europe. Around 40% of the company's black cab trips are already taken in an electric vehicle.
As well as black cabs and PHVs, the firm is advising a number of London boroughs and local councils on the implementation of rental e-scooters, and will be rolling-out its own e-scooter rental service in the capital over the coming months, as it already has in a range of European cities.
Mariusz Zabrocki, general manager of Free Now UK, and leader of the new joint business, said: "As a result of Covid-19, the transport sector has changed radically and we're seeing increased demand for personal modes of transport. We're ideally placed to offer customers a convenient, safe and efficient means of travel, whether for work or to see friends and family. Our new, merged offering is also going to support drivers by offering a much broader passenger base and increasing the pool of customers they have access to, which will ultimately mean more business, after what has been a particularly tough time for drivers."
Free Now currently operates in100 cities across Europe, with 14 million passengers and more than 100,000 drivers. In the UK, the service is available in London, Manchester, Nottingham, Edinburgh, Brighton, Reading, Oxford, Derby and Leicester.