Government's new taxi and private hire guidance falls short of standards required, says Institute of Licensing chief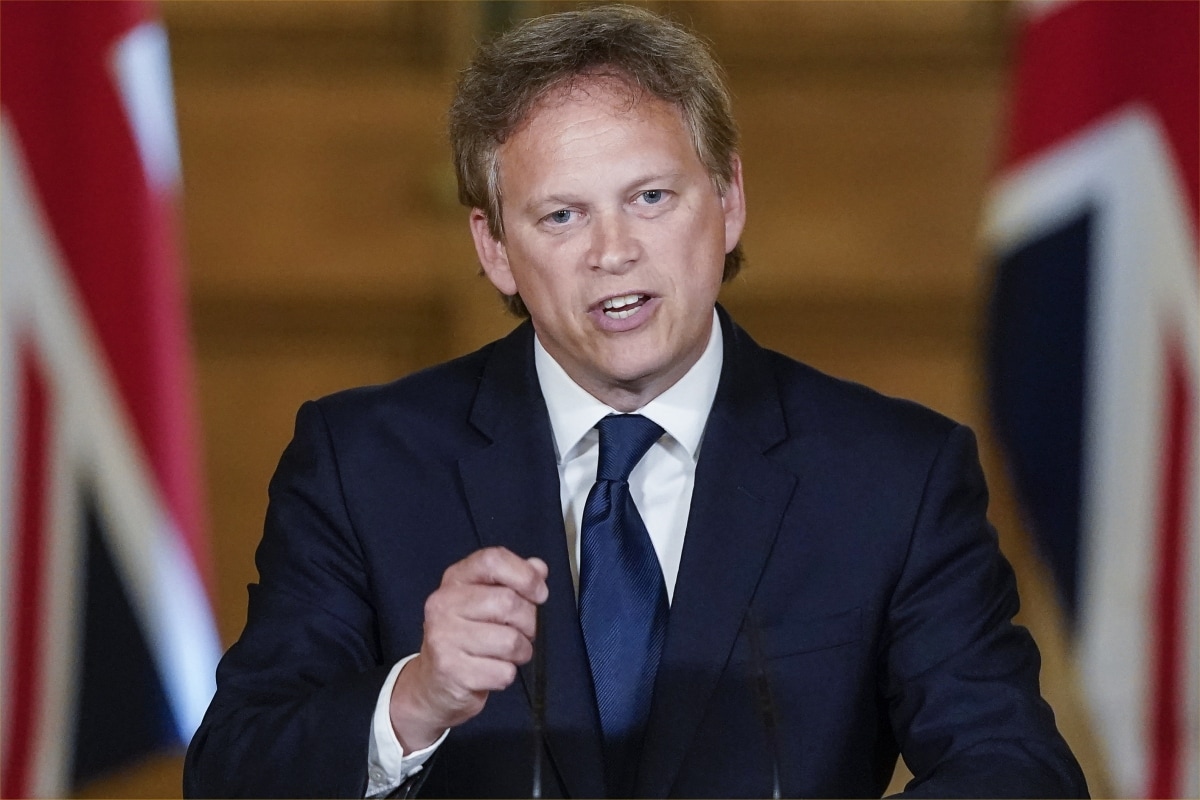 The Department for Transport has drawn criticism for its "robust" new statutory standards for the taxi and private hire vehicle sector – including app-based services – across England and Wales.
Among new recommendations announced by Transport Secretary Grant Shapps (pictured), drivers will have to take an enhanced DBS criminal record check every six months, as well as undertaking safeguarding training to help drivers identify and respond to passengers that may be being abused or exploited.
One benefit of the guidance is that the government has abandoned the so-called "ABBA principle", which would have made all journeys start or end in the operator's licensed area. In a statement, the Licensed Private Hire Association said: "We welcome the fact that government has not pursued the restrictive and un-environmentally friendly proposal."
James Button, president of the Institute of Licensing, said the guidance fell short of what he would regard as standards, and referring to the guidance as such was "misleading". He said he hoped the new guidance was a prelude to more substantial new legislation for the sector. "These are not statutory requirements and they are not what most licensing professionals would regard as standards. They do not address the requirements for drivers, vehicles, or operators in any detail: rather they are a broad overview," Button said.
Nevertheless, he said they were "a welcome addition" and should assist licensing authorities in arriving at a more standardised approach. "However they are no substitute for updated hackney carriage and private hire legislation, the need for which remains as vital now as when the Law Commission looked at this almost a decade ago. It is hoped that this guidance is a prelude to further and more substantial updating of the archaic legislation that governs hackney carriage and private hire licensing."
LPHCA Chairman Steve Wright welcomed the improved safety aspects of the measures, but expressed concerns about the timing of the announcement. He said that a survey of LPHCA members, nine out of 10 said regulatory authorities should suspend pending PHV and Taxi policy changes.
"The LPHCA will now seek dialogue with government to get a great deal more clarity and obtain more detailed information about implementation at a time many local authority licensing resources are inactive or under duress to keep existing licensing services operational."
The DfT said local authorities will be expected to implement the new Statutory Taxi and Private Hire Vehicle Standards, which are designed to improve consistency in the licensing system, reducing the risk of harm posed to children and vulnerable passengers in the process – following historic serious cases of taxi and PHV drivers abusing their position of trust.
A recommendation for licensing authorities to consider whether the use of CCTV would be beneficial or proportionate in their areas is also included, which sets out that potential privacy issues must be taken into account. The LPHCA said it was "pleased" with the recommendation, which sets out that potential privacy issues must be taken into account.
Shapps said: "We know the majority of drivers provide an important and safe service for communities, but in light of appalling incidents in places like Rochdale, Oxford, Newcastle and Rotherham, more must be done to protect passengers from those who abuse their position of trust. That's why we're looking to licensing authorities to enforce these rigorous new standards – ensuring drivers are fit to transport passengers in a safe environment and to stop those who aren't. We expect all licensing authorities to implement the standards and won't hesitate to introduce legislation if they don't fulfil their responsibilities to keep the public safe."
Among other changes, all drivers applying for a licence should now be required to disclose if they hold or have previously held a licence in another area. Local authorities will also now have to have robust reporting systems in place to make sure passengers feel comfortable reporting incidents and or suspicious behaviour. This follows the Casey Report which found there was inadequate investigation of some complaints in Rotherham. The Licensed Taxi Drivers' Association has asked Transport for London to introduce the new six-month DBS checks only when a driver's licence is next up for renewal, as this would allow drivers to subscribe to the DBS update service, which is paid for annually and negates the need to update drivers' status. "The annual cost of the update service actually works out cheaper than paying for a check every 3 years," said LTDA general secretary Steve McNamara.