Glasgow Private Hire and Hampden Cars merge to form 'invincible' GlasGO Cabs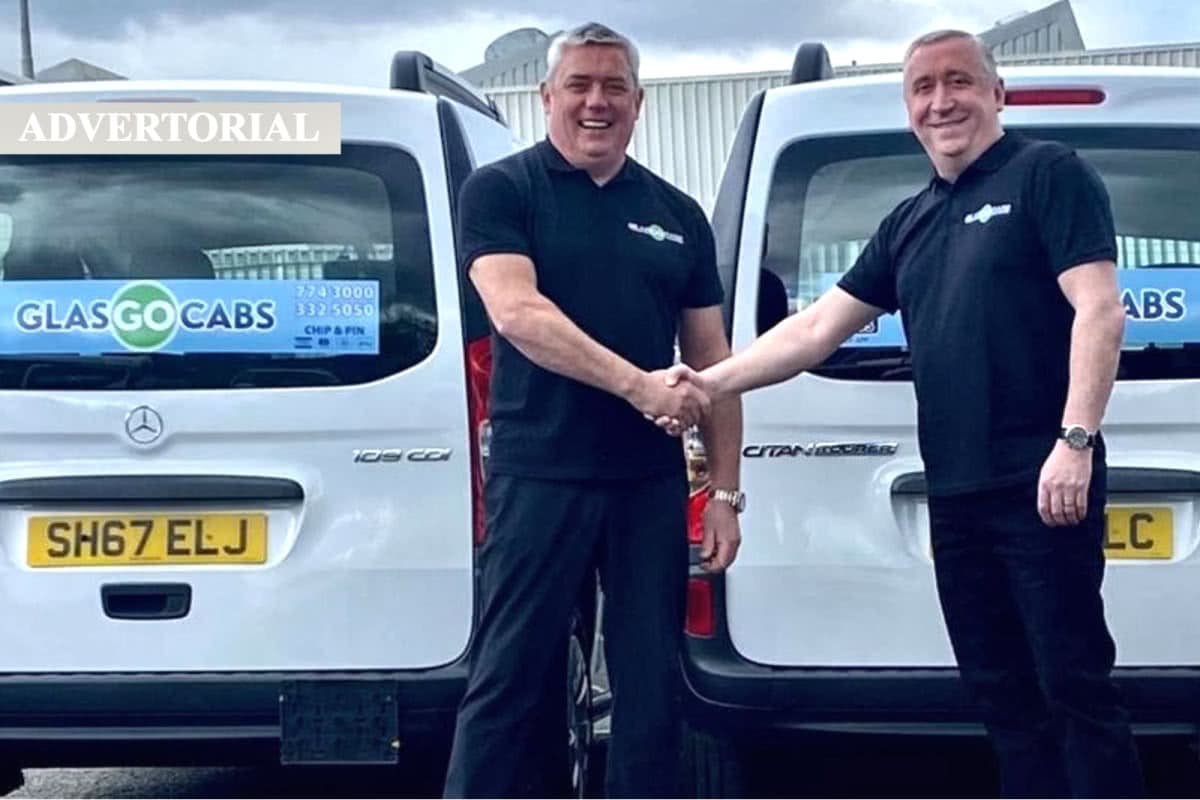 Two major Glasgow operators have merged to form the biggest taxi and private hire fleet in the city. The combined Glasgow Private Hire and Hampden Cars operations will be known as GlasGO Cabs and will operate more than 1,000 cars. Both companies have been operating in the city for more than 20 years.
GlasGO Cabs is now one of the largest private hire and taxi services in Glasgow, covering the entire city along with south Lanarkshire, east Renfrewshire and surrounding areas. It also has the benefits of being a dual-licensed fleet, with both hackney carriage and private hire fleets. And with a large combined fleet, GlasGO cars claim it will offer reduced waiting times.
GlasGO Cabs has also launched a new app to coincide with the merger. Hampden Cars general manager Martin Hogg said: "Customers will now get an improved service because we have a bigger fleet. Technology is also playing a part as we are doing a big push on contactless payments in vehicles, including Apple Pay."
GlasGO Cabs has also made sure that every vehicle follows the latest government guidelines during the pandemic. and vehicles are regularly sanitised.
The two competitors realised during the pandemic that the potential of working together would create a stronger service for its staff and customers.
"The two owners started talking and came up with the idea as it made sense to join forces and move forward together," said Hogg. "Everybody is looking forward to coming out of lockdown and to start a new chapter. Personally, it'll be great to see a bigger company flourishing in Glasgow and hopefully take the lion's share of the market."
Glasgow Private Hire manager Stuart Brennan said: "I've been involved in the taxi industry for a long time and it's good to see this progression. The feedback so far from both companies is optimistic and GlasGO Cabs is going to build a very large and invincible fleet."
GlasGO Cabs plans to go electric and create an eco-friendly fleet in time for phase two of Glasgow's Low Emission Zone in 2023. This will include more LTI hybrid electric hackney taxis, the first of which joined the Hampden Cars fleet back in 2014.