Greater Manchester taxi and PHV drivers offered £21.4m vehicle upgrade fund as part of Clean Air Plan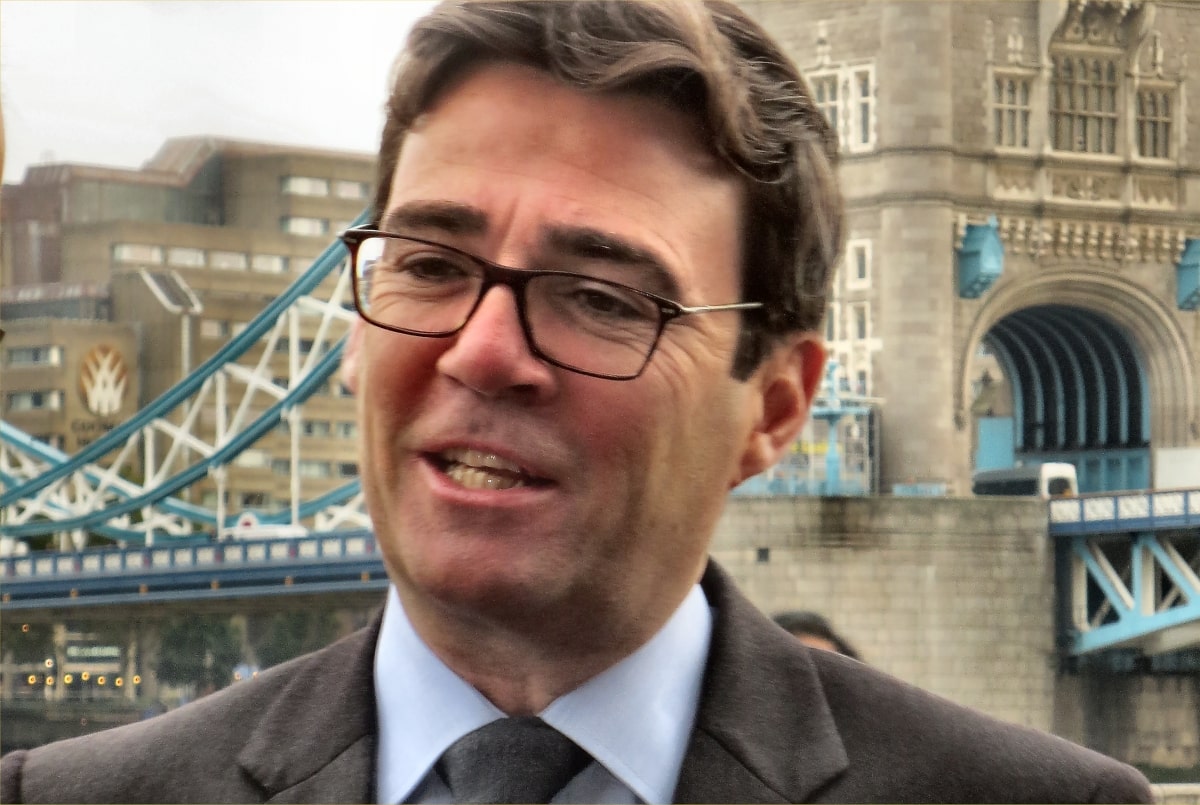 Taxi and private hire drivers in Manchester will be able to access grants of up to £10,000 per car to upgrade to cleaner vehicles as part of Greater Manchester's Clean Air plan, published this week.
Greater Manchester has secured £120 million in government funding to help businesses comply with the new emissions rules – and £21.4m of that money will be reserved for the taxi trade.
Applications for funding will open from November to allow local businesses to upgrade to cleaner, lower-emission vehicles before a daily charge for the most polluting commercial vehicles is introduced.
The Greater Manchester Clean Air Zone (CAZ) is scheduled to go live on May 30, 2022, though hackney and private hire vehicles licensed by a GM district, vans, minibuses, GM-registered coaches and wheelchair-accessible taxis will be exempt from charges for 12 months until May 31, 2023.
After that date, any vehicles older than Euro 4 petrol or Euro 6 diesel-compliant cars will have to pay a £7.50 per day charge. Unpaid charges would result in liability to pay a Penalty Charge Notice of £120 in addition to the unpaid daily charge (reduced to £60 if paid within 14 days.
By then, the GM authority hopes drivers will access the funds available to upgrade their vehicles. Replacement grants applicable to both PHV and hackney taxis are as follows:
Up to £10,000 towards replacement with a zero-emission-capable (ZEC) wheelchair-accessible vehicle.
Up to £5,000 towards replacement with a compliant wheelchair-accessible vehicle.
Up to £6,000 towards replacement with a ZEC non-wheelchair-accessible vehicle.
Up to £3,000 towards replacement with a compliant non-wheelchair-accessible vehicle.
Up to £5,000 to retrofit through an LPG conversion an existing vehicle so it is compliant.
Up to £5,000 towards replacement with a compliant private hire minibus.
It is proposed that there is a limit of five vehicles per applicant for grant funding and finance, with funding and finance initially open to single owner-drivers only. In addition to grants, eligible owners would also have access to vehicle finance, offering a 0% or low-cost loan up to £10,000. Government Plug-in Car Grants are additionally available.
There is funding to upgrade vans too, and owners can now access up to £4,500 towards the replacement of a vehicle with a compliant one – £1,000 more than initially proposed. Additional funding will be provided for buses and heavy trucks.
Greater Manchester is also introducing electric charging points on the Be.EV public charging network for exclusive use by taxi and private hire drivers. The government's Office for Zero Emission Vehicles and other sources are providing £3m to install 30 rapid chargers across Greater Manchester just for the trade to use, while a further £0.5m in funding earmarked for an abandoned 'Try before you buy' ZEC hackney carriage scheme will be re-allocated, allowing an additional eight dedicated charging points to be installed.
GM is working with OZEV to secure funding to install around 300 more public charging points across Greater Manchester, some of which would also be for electric hackney and private hire vehicles only.
Greater Manchester's Clean Air Zone covers the entire road network in all 10 Greater Manchester boroughs, excluding motorways and stretches of A-roads maintained by Highways England, such as the A663, linking J21 of the M60 with the A627(M), and the A5103 between J3 of the M56 and J5 of the M60.
Although maintained by Highways England, the organisation has agreed that the Clean Air Zone will also cover the A57 and A628 in Tameside due to the high air pollution detected in this area.
Greater Manchester Mayor Andy Burnham (pictured) said: "We listened hard to what business owners wanted and, as a result, taxi drivers are being given more time, more funding and more options. This is part of our wider commitment to put GM-licensed hackney and private hire drivers first, and to lobby the government to give us the powers to ensure that only locally licensed drivers are able to operate here."
Cllr Andrew Western, Greater Manchester lead for Clean Air, said: "After considering the impact of Covid-19, we want to continue helping those most affected, including small businesses and taxi drivers, by giving them more time as we look to build back better and greener with certainty."
Leaders from all ten GM local authorities will be asked to endorse the city-region's Clean Air Plan at the next Greater Manchester Combined Authority (GMCA) meeting on June 25. This will be followed by approval by individual councils at their meetings.