The Professional Driver Car of the Year Judging event keeps on growing
The biggest and best reader-judged car awards programme in the country just keeps growing. We expanded our 2018 Professional Driver Car of the Year Judging event to two days this year, at our regular venue at Sandown Park racecourse in Esher, Surrey. And for the first time, the event was supported by a number of vehicle manufacturers – so judges could discuss their fleet requirements as well.
The result was a record attendance and more cars than ever before for the judges to test, means the results of our tenth Professional Driver Car of the Year awards are even more keenly anticipated than ever – though you'll have to wait until our awards night in November to find the winners.
Our awards are a major event in the chauffeuring and private hire calendar, as we invite many operators – everyone from senior representatives of leading operators to individual chauffeurs, as well as many of our QSi Award-winning friends – as judges for the day.
The Professional Driver Awards are among the most rigorous in the automotive industry. Every shortlisted car is delivered to the venue for a full day's evaluation by our panel. Each car is on the road, and the front seats, back seats and boot are all evaluated on a 17-point checklist. The day gives the judges a rare chance to evaluate competing products back-to-back, in real-world conditions.
We're currently sifting through the score sheets in the seven categories. As well as chauffeur cars, executive vehicles and private hire cars, we choose the best MPV for chauffeuring, the best estate car and the best luxury SUV for when tough winter conditions mean a serious 4×4 is needed. We also choose the best Green car, this year open to cars that will meet the forthcoming London ULEZ rules.
The overall Professional Driver Car of the Year for 2018 will be chosen from the seven category winners. We'll announce the winners at the Professional Driver Awards dinner on Thursday, November 22, at our familiar venue, the Effingham Park Hotel, near Gatwick Airport.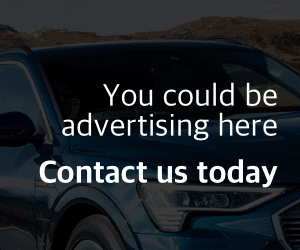 We'll be announcing our Cars of the Year alongside our QSi Awards – the only awards designed specifically for you, the chauffeur and private hire operator. We look forward to seeing you there. To book a ticket, please go to www.prodrivermags.com/qsi-home
[widgetkit id="22″ name="COTY 2018 Gallery"]
Roll of Honour – our Professional Driver Cars of the Year
2009 BMW 730Ld
2010 Jaguar XJL 3.0D
2011 BMW 730Ld
2012 Volvo S80
2013 Mercedes-Benz E300 BlueTec Hyrbid
2014 Mercedes-Benz S300 BlueTec Hybrid
2015 Tesla S85
2016 BMW 730Ld
2017 Mercedes-Benz E220d