WeKnow's all-electric Heathrow transfer service goes live with 25 Jaguar I-Pace EVs
WeKnow Group's ambitious plans to electrify Heathrow's private hire service has gone live, 12 months after the plan was announced at last year's Business Travel Show.
The first 25 of a planned 100-strong fleet of Jaguar I-Pace electric cars have now started picking up pre-booked passengers arriving at all four Heathrow terminals, said chief operating officer Jeff Davis. WeKnow Group has service desks in the terminals which can arrange hotel and restaurant bookings, theatre tickets and passes for tourist attractions as well as car transfers.
"Heathrow had a major requirement for a zero-emissions service, and the I-Pace was the first car with the range and longevity that met our criteria," he said. "Around 12,000 people travel by car from Heathrow every day, so there is a great opportunity for us."
With a range of 260 miles, the I-Paces are capable of four to six round trips between Heathrow and central London. The average journey is around 27 miles, said Davis. The cars can be recharged at Heathrow, or at central London locations.
Davis said he was keen to expand this by working closely with London hotels, as more charge points will be needed as the fleet expands. "With 100 cars, infrastructure is going to be a problem," he admitted. The idea is to install charge points in dedicated parking bays at hotels where WeKnow Group becomes the preferred car service.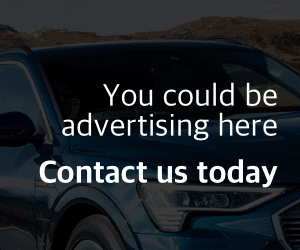 "We want to get the cars full in both directions," said Davis. "At present we are 100% full going into London, but only 50% coming back to the airport."
As well as the company-owned fleet, WeKnow has some third-party drivers with electric cars on its books. And while the company favours the Jaguar I-Pace, it is talking to all other manufacturers that are entering the electric car marketplace, including Audi and Mercedes-Benz.
WeKnow Group was formed in 2017 as a merger between the long-established British Hotel Reservation Centre, founded in 1971, and Portfolio Cars, set up in 2013 by businessman Peter Buchanan. The company previously ran a fleet of Jaguar XF and XJ saloons but these are being traded in for the I-Paces. The Portfolio Cars name has now been discontinued.
Davis believes there is considerable growth potential for WeKnow's EV service. "People want it and it meets corporate responsibility requirements." He said WeKnow has "just started" talking to airlines about offering EV transfers from Heathrow, and in the longer term, WeKnow would look to expand into London's other airports, as part of its desire to be "a friend in the city" for people travelling to London.
WeKnow has a booking app and has developed a bespoke dispatch system for the service in partnership with computer systems supplier Magenta. This uses a sophisticated auto-allocation system to maximise car use and minimise dead mileage.