Skoda Octavia Laurin & Klement Estate 2.0 TDI 150PS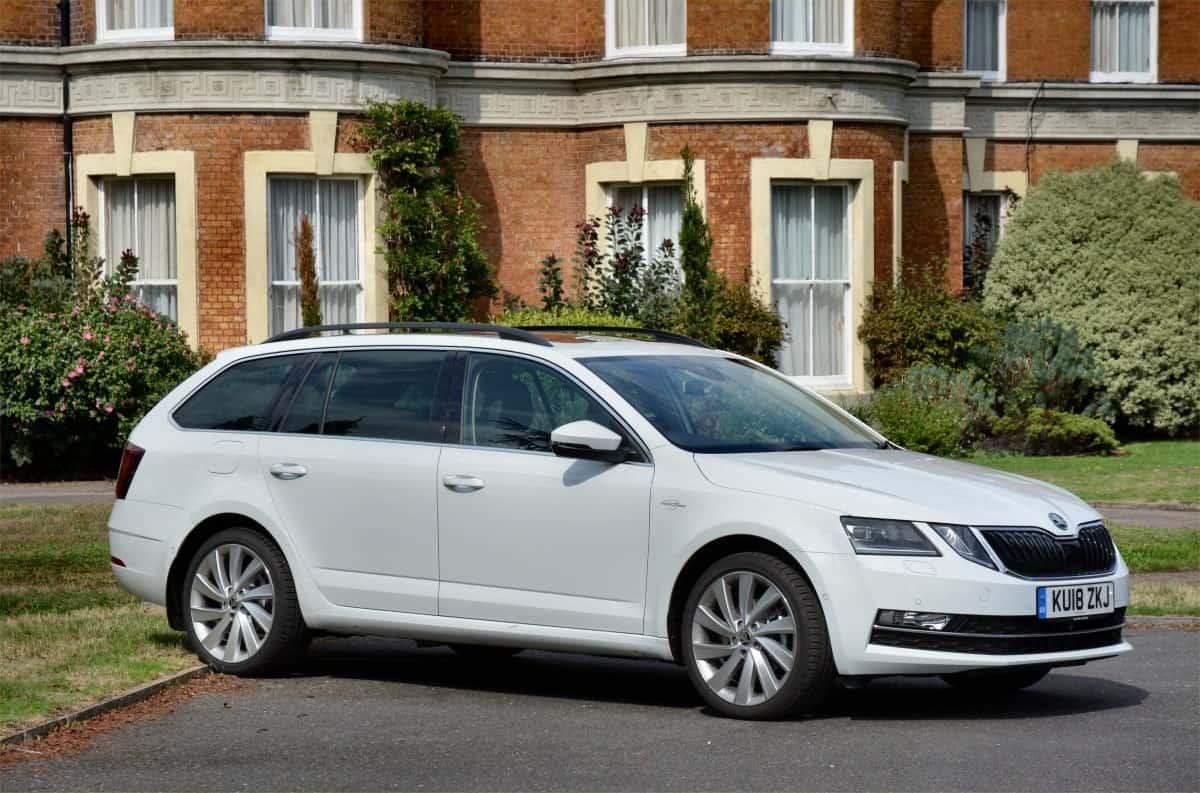 Hybrids, PHEVs and electric cars may be dominating the agenda for urban private hire operators, especially in London. But it's easy to forget that not every operator needs to go electric just yet.
Indeed, diesel still represents the best choice for many private hire operators. Fuel economy is better than all but the best hybrids, and the latest Euro 6-compliant models are very low polluters in terms of NOx and particulates – the dirty stuff that harms your health. And most diesels have lower CO2 emissions than their petrol equivalents, so they're less harmful in climate change terms.
And if you're on a budget, there are some very good vehicles to be had at prices well below those of London ULEZ-compliant PHEVs. For many private hire and taxi firms, the Skoda Octavia has been the go-to car for the best part of 20 years. With prices starting at just over £21,000 for the cheapest diesel SE model, the Octavia is a decent entry-level PHV.
But the latest model, originally launched in 2013 and extensively facelifted in 2017, has moved significantly up-market, gaining Skoda's top-line Laurin & Klement trim level, which is what we're looking at here. This moves the price up to £32,345 as tested.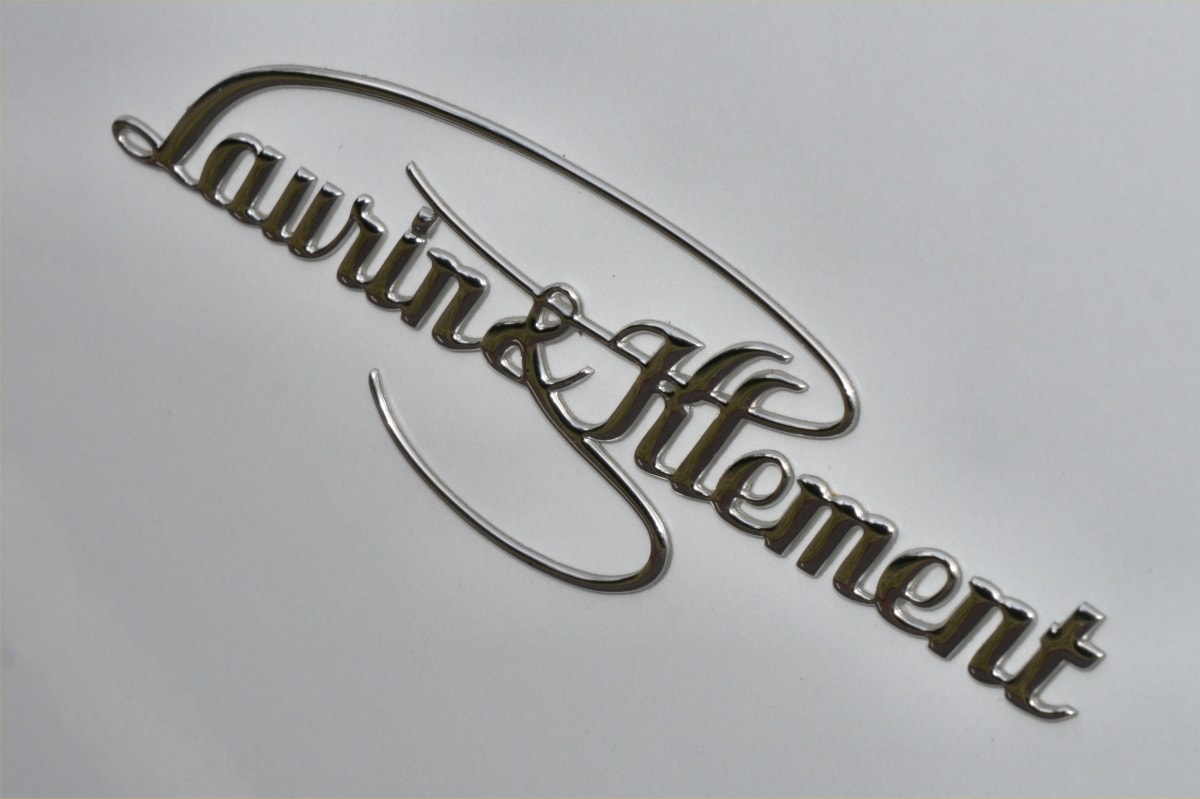 It's easy to work out why Octavia is so popular. Since the launch of the first-generation car more than 20 years ago, Octavia has provided an almost unbeatable balance of interior space on a compact footprint, coupled with genuinely low running costs. It's based on VW Golf running gear, so there are few reliability issues. Plenty of Octavias have been round the clock twice, and counting.
Exterior styling
The main 2017 exterior changes were to the nose of the car, and the lighting, where the car gained the wide grille of the Superb, with a distinctive four-headlamp set-up that reminds us of the 2009 Mercedes-Benz E-Class.
Laurin & Klement trim adds some classy touches. Externally our test car had a subtle "metallic white" finish, and the 18in alloys certainly give the car some presence, though at the expense of road manners.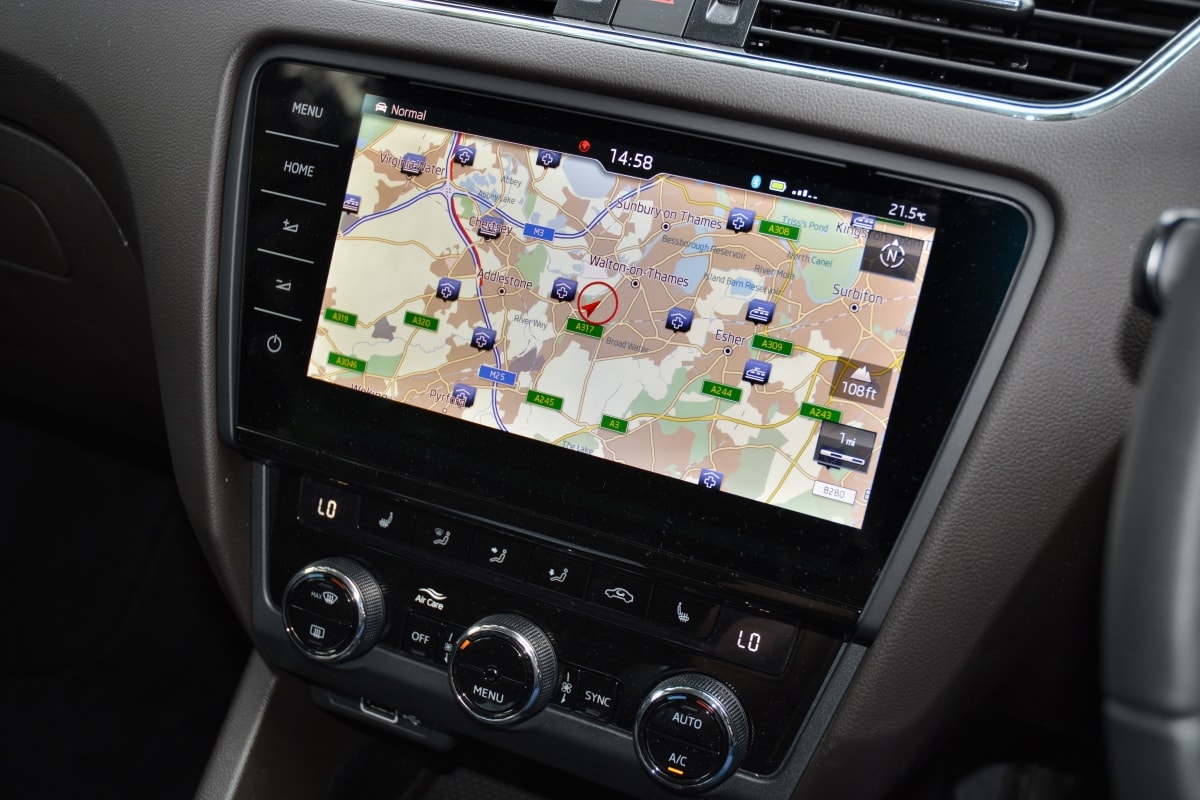 Interior finish
It's comfortable rather than luxurious, but build quality and finish is to an extremely high standard. Finish is predominantly charcoal grey, with just a few aluminium details. Leather seats with alcantara panels are stylish and comfortable.
Satnav is the largest option available, with 9.2in screen. On the satnav, menus pop up automatically when your hand moves close to the screen, so the map is maximised when your hands are on the wheel. Different functions (radio, telephone, media and so on) are accessed by touch-screen buttons flanking the display. USB and audio jack inputs are positioned under a sliding cover on the centre console. The Octavia's system is geared up to use systems such as Apple CarPlay and its Android equivalent.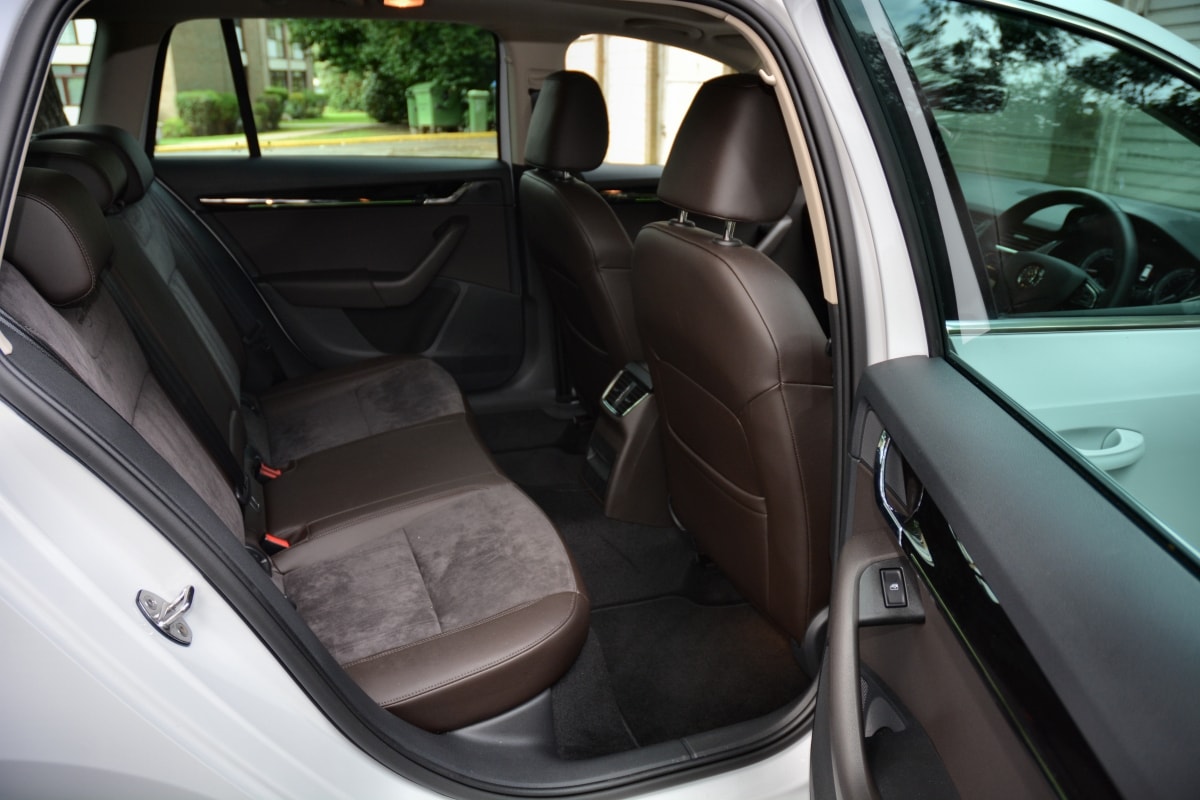 In the rear seats, the Octavia is more than a match for many of its more bulky rivals in terms of rear passenger legroom and headroom. Rear seat access is good, with wide-opening rear doors. Separate power outlets in the rear are a good feature too, and should keep clients happy when that phone needs recharging.
Octavia's boot space remains above average too – at 610 litres below the tonneau it's 20 litre bigger than the Octavia hatchback, and not far short of its class-leading stablemate, the bigger Skoda Superb, which boasts 625 litres.
The boot load area is a regular shape, which will help when accommodating hard cases. The load lip is also modest, and shouldn't cause any major issues. A space-saver spare wheel is fitted – it's a £110 option over the repair kit.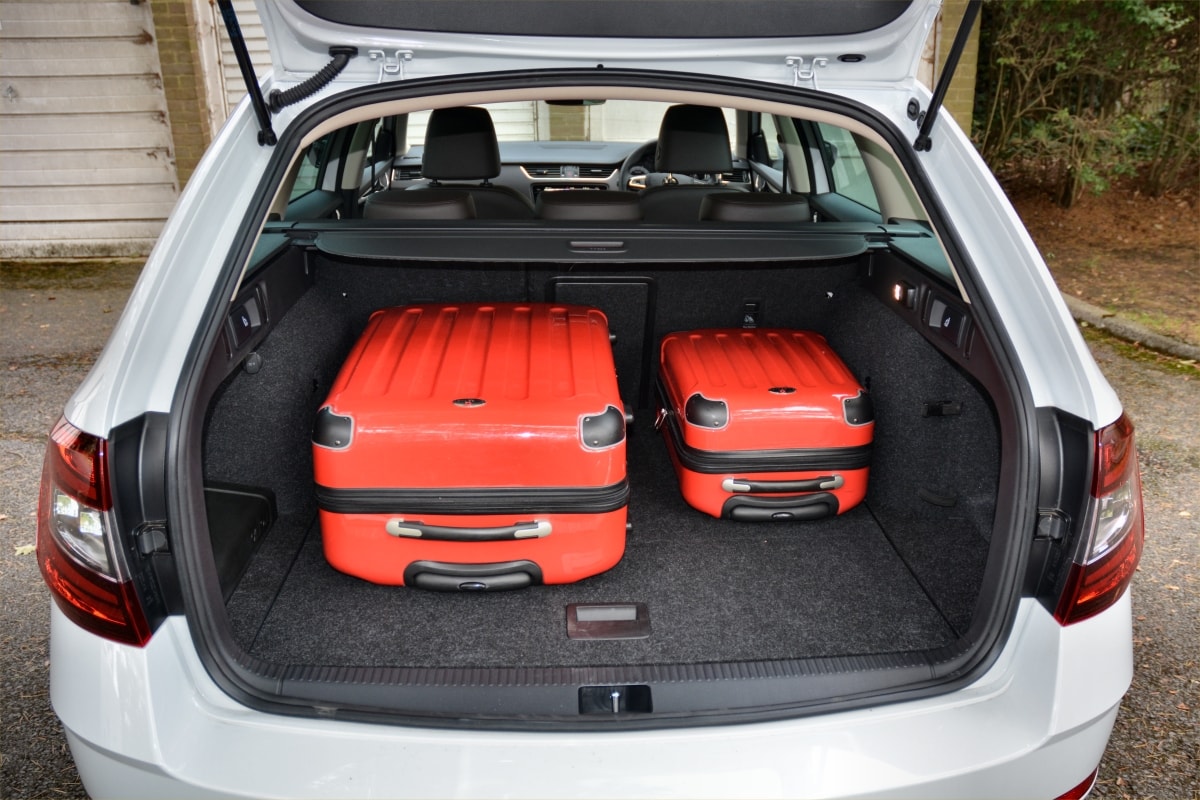 Driving position
The driver's position gives good visibility thanks to slim A-pillars. The dashboard is simple and clear, with analogue speedometer and rev counter flanking a rectangular, full colour digital information panel, controlled by steering wheel buttons. One gripe – we do wish Skoda would calibrate its otherwise very crisp and readable speedometer with 30, 50 and 70mph gradations rather than 20-40-60-80.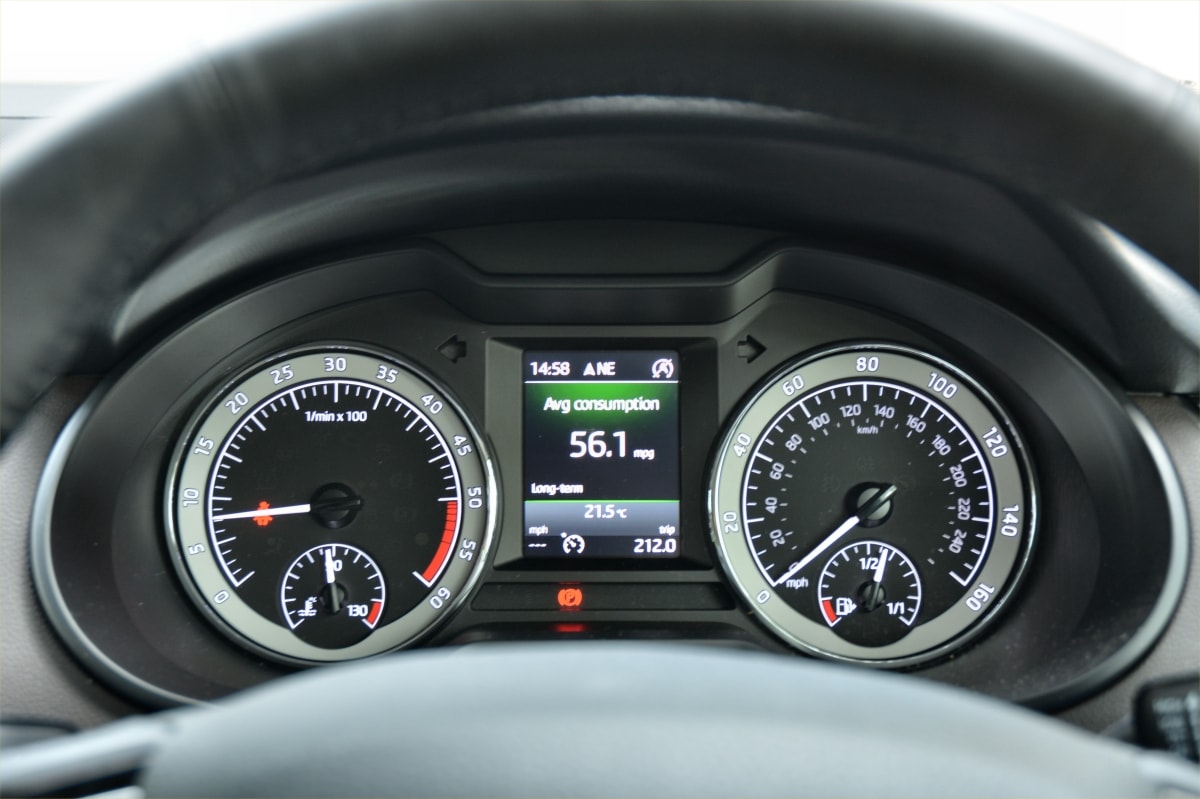 Our test car features a 2.0-litre, 150PS TDI diesel with six-speed manual gearbox. A six-speed DSG auto is optional. It feels smooth – and more comfortable on long motorway inclines than the 1.6 diesel auto we drove in 2017. In terms of CO2, combined emissions are 114g/km, or Band G under the latest tax scales.
Skoda claims 58.9mpg on the combined cycle for the Octavia car – and in real-world conditions, we pretty much matched it at 56.1mpg. This is extremely close to the 57.6mpg we recorded in the 1.6 auto in 2017. The sheer frugality of the Octavia remains one of its key strengths.
On the road, acceleration is smooth and cornering is solid and flat. There's little road noise, and the engine note is less intrusive under acceleration than on the 1.6 version.
Steering is light, though, and the car is highly manoeuvrable around town. The 2.0-litre diesel is in its element on motorways, where fuel economy is maximised and noise is minimised.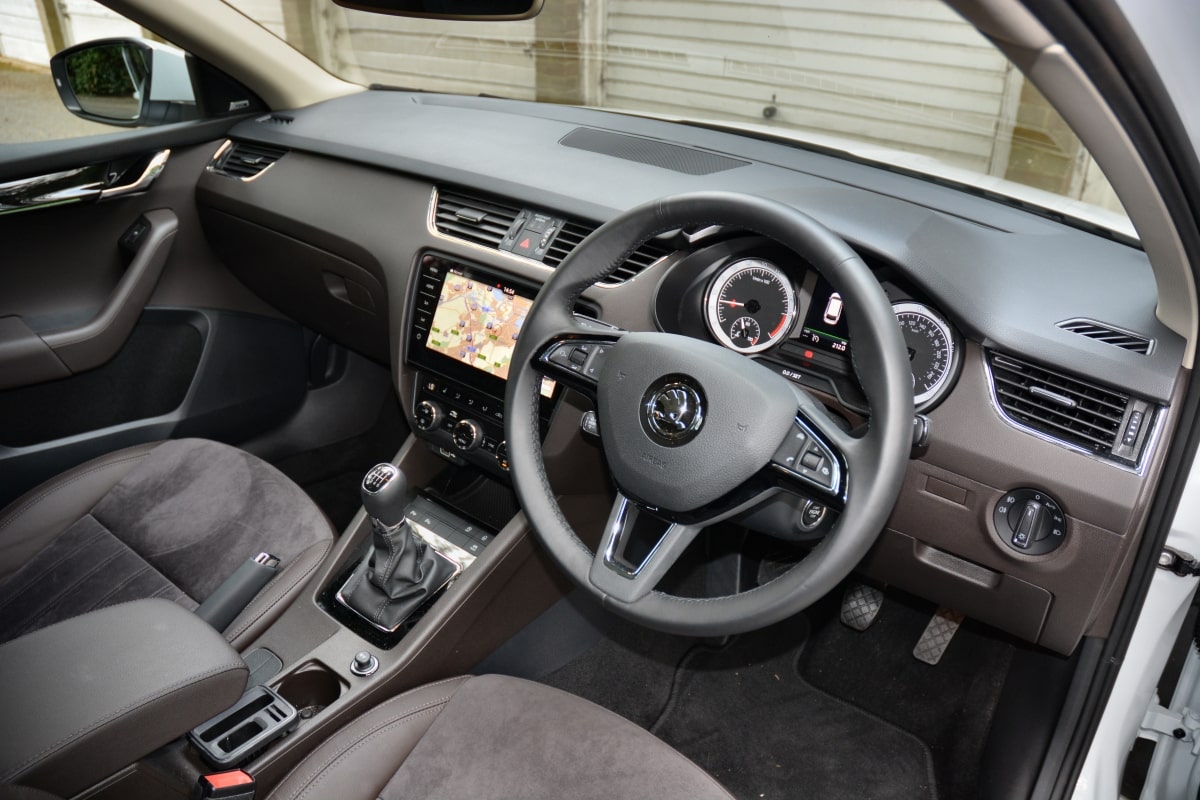 Verdict
This is a straightforward, no-nonsense vehicle, with an extra layer of good features thanks to the upmarket trim package. It's bigger than just about anything else available for the price, and roomier than a lot of cars in a larger size bracket – especially in boot space terms, where it's better than many full-size chauffeur cars.
Factor in Volkswagen group reliability and low running costs, thanks to a reasonable price and very acceptable fuel economy, and the figures start to add up.
In Laurin & Klement trim, Octavia gains some impressive technology too, including adaptive cruise control, lane assist, SC and selectable drive modes including comfort and sport. As a drive, it's not going to set your pulse racing. with light-footed, careful driving you can easily achieve fuel economy into the 60mpg zone.
Sensible, reliable and roomy – Octavia continues to offer private hire and taxi fleets a very competent car that won't break the bank, and will serve as a sturdy, reliable workhorse for many years.
With Laurin & Klement trim, you get a sheen of extra style and some great safety features too – though this does come at a price. This test car cost around £9,000 more than the more basic 1.6 SE we drove in 2017. On the other hand, higher spec cars hold their value better, so it could be money well spent.
---
DATA
Skoda Octavia Laurin & Klement Estate 2.0 TDI 150PS
| | |
| --- | --- |
| Price as tested | £31,505 |
| Engine | 1,968cc 4-cyl 16v turbodiesel |
| Transmission | Six-speed manual, front-drive |
| Power | 150PS at 3,500rpm |
| Torque | 340Nm at 1,750rpm |
| 0-62mph | 8.4 sec |
| Top speed | 130mph |
| Combined economy | 58.9mpg |
| CO2 emissions | 114g/km |
| Length | 4,670mm |
| Width | 1,814mm |
| Height | 1,461mm |
| Wheelbase | 2,686mm |
| Loadspace | 610 litres |
| Fuel tank capacity | 50 litres |
| Warranty | 3 years / 60,000 miles |
| Insurance Group | 19E |
| VED Band | G |