Vauxhall Vivaro Life Elite 2.0 Turbo D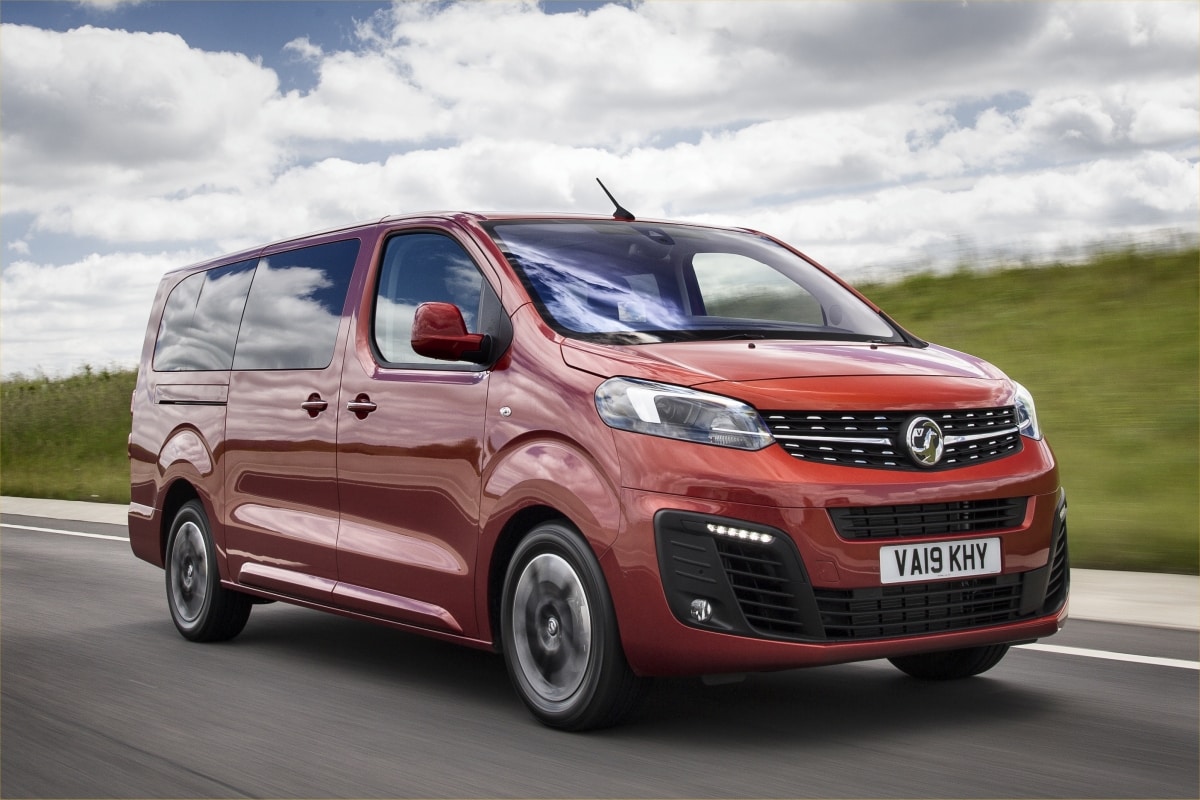 It's been a rollercoaster ride for Vauxhall since General Motors sold the business to PSA Peugeot Citroen three years ago. Already Vauxhall has expanded its car range with SUVs based on Peugeot running gear, and last year the Fiat-sourced Combo small van was replaced with a PSA-based model.
For Vauxhall's UK operations, the big change was always going to be the Vivaro, built at Luton since 2001 as part of a deal with Renault. Clearly PSA wanted to replace this with its own design sooner rather than later, and the acquisition of Vauxhall and Opel gave it some welcome extra van capacity to ease the pressure on its maxed-out French plant.
So Luton has been a major beneficiary of the takeover. Parts of the old car plant have been restored into a new, highly efficient body assembly shop, with a capacity of 100,000 vehicles – not just for Vauxhall and Opel, but for Peugeot and Citroen too.
The rapid refurbishment means the new Vivaro was launched last year – and the range includes a much-improved offering for professional drivers looking for a large MPV suitable for business shuttles, events and airport runs.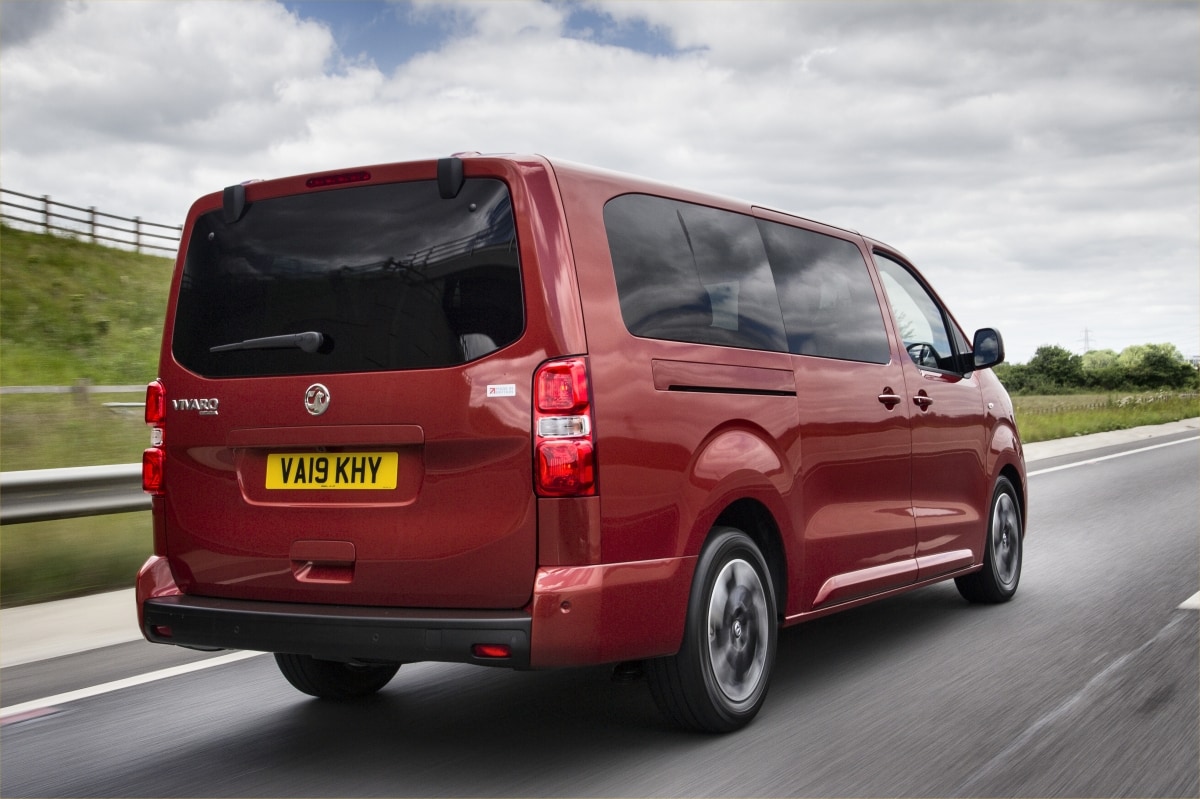 It's called the Vivaro Life Elite, and it offers operators a British-built alternative to the likes of Ford Tourneo Connect and Volkswagen Caravelle. And while there was a minibus Combi version of the old-shape Vivaro, the Life Elite version is a step-change upwards in terms of build quality and passenger comfort.
It's closely related to the Peugeot Traveller and Citroen Space Tourer, as well as the Toyota ProAce Verso, which Peugeot builds in France for the Japanese automaker. It's also an Opel where it rather oddly has the Zafira nameplate. Badge engineering is very much the way in the van market, but of these siblings, the Vauxhall probably has the most handsome styling, with a sweeping chrome grille featuring a prominent Vauxhall Griffon.
Interior layout
It's slightly smaller than the previous Vivaro, and has a less boxy body – it feels more like a large MPV rather than a van conversion, and that carries across to the Life Elite's classy charcoal grey leather interior, with two rows of seats in the back that can be arranged either in conference seating or in rows.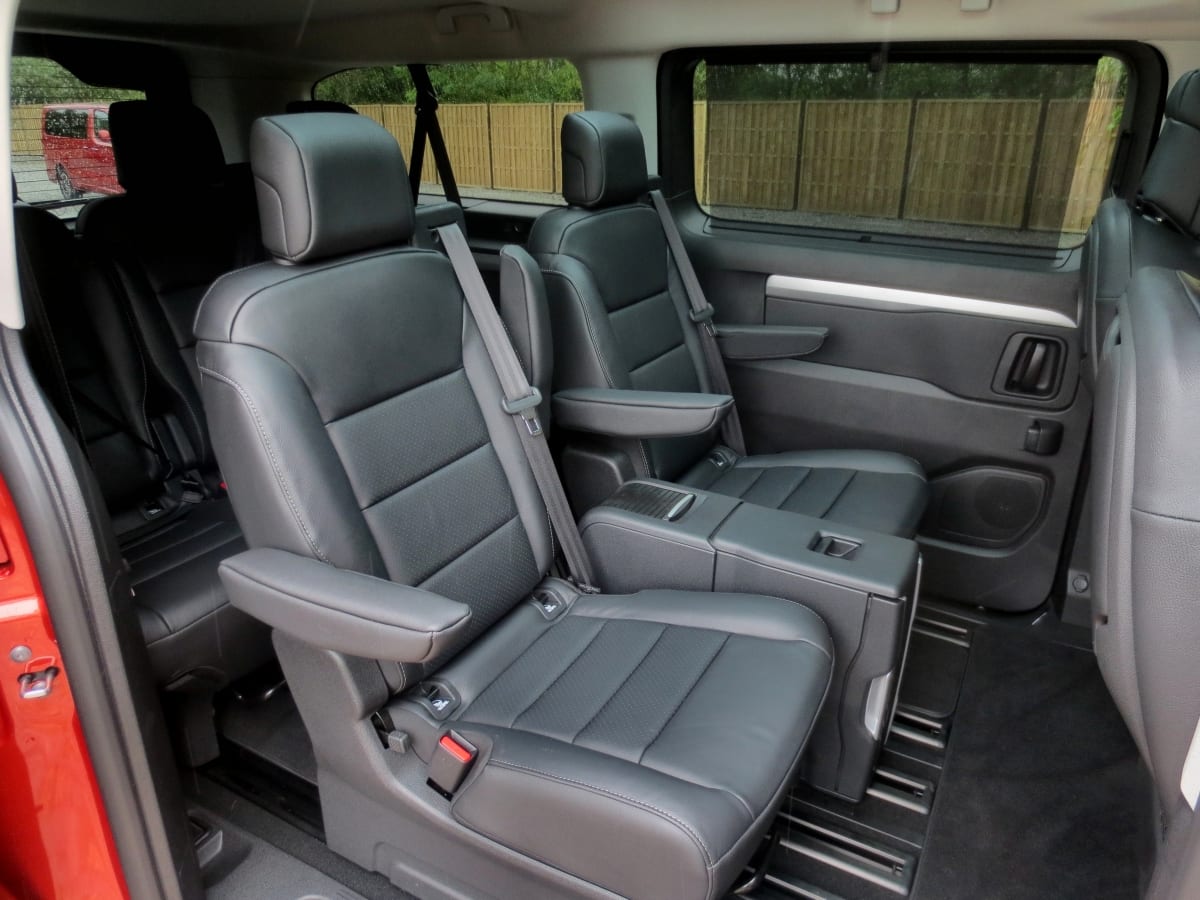 Our test car was a seven-seater with individual second row seats. An eight-seater version with two benches is also available. But the seven-seater also allows a neat central table with fold-out leaves to be fitted. It sits between the second row of seats when not required, and slides back on rails into opposition when the vehicle is in conference mode.
Fit and finish is very good – easily up to the standard of Caravelle and Tourneo, and not far short of the class-leading Mercedes V-Class, which does carry a £10,000 price premium over its rivals.
Vivaro Life Elite comes with two body lengths – the wheelbase is the same but the extended rear body gives valuable loadspace. Choosing the longer body is a no-brainer. All versions of the Vivaro Life are less than 1.90m high and can access most underground car parks – important for use as hotel shuttle.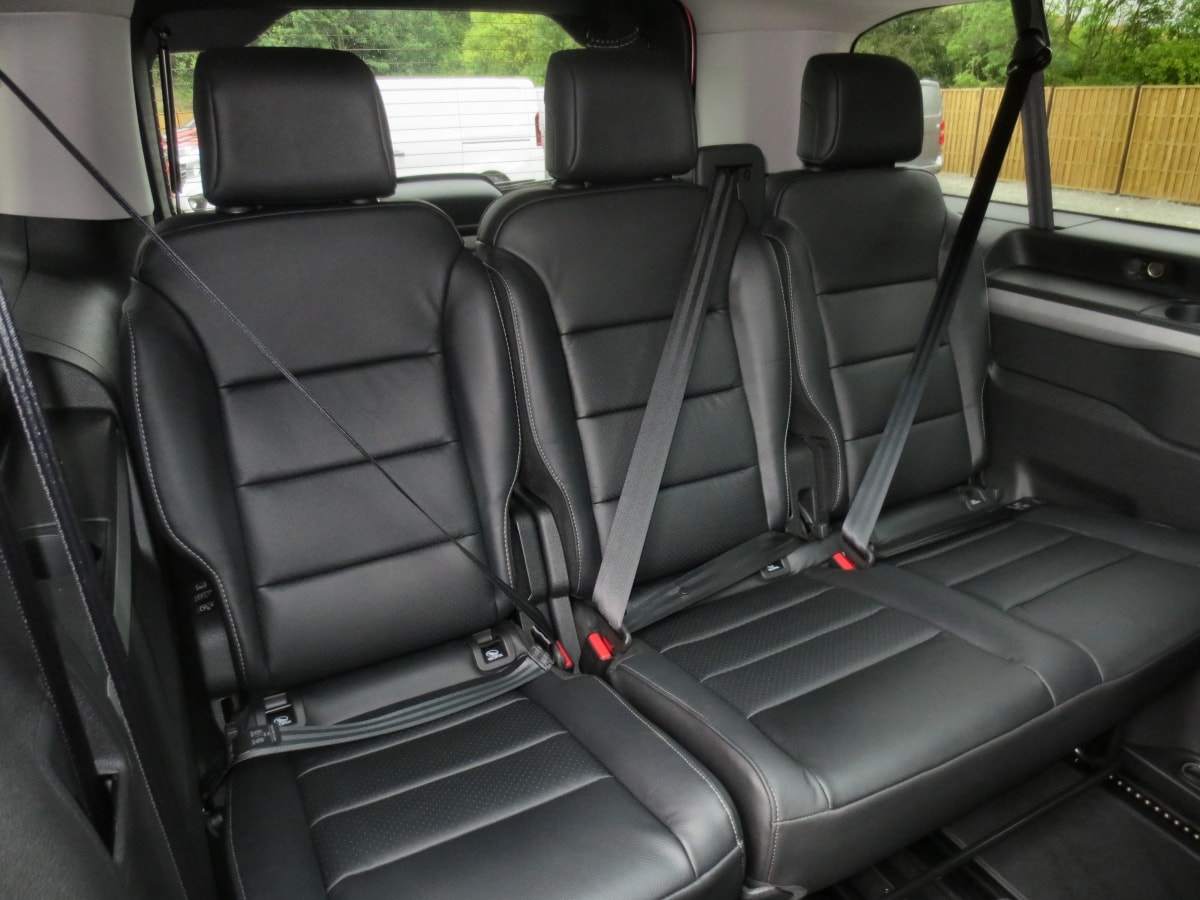 Power is by a familiar 2.0-litre 150PS diesel, with a six-speed manual box driving the front wheels. An auto box is an option, with a more powerful 180PS version of the same engine. Vivaro Life is based on the same PSA car platform that is used on all the latest models from the group, including the Peugeot 5008 and Vauxhall Grandland X, and that car heritage is reflected in the car's well-mannered road behaviour.
Vauxhall claims fuel economy of 35.9-41.5mpg on the new WLTP system. On test, we came quite close to the bottom level (32.8mpg) despite relatively low speeds on our test roué of 28mph. On a run, a 40mpg return does not seem unreasonable.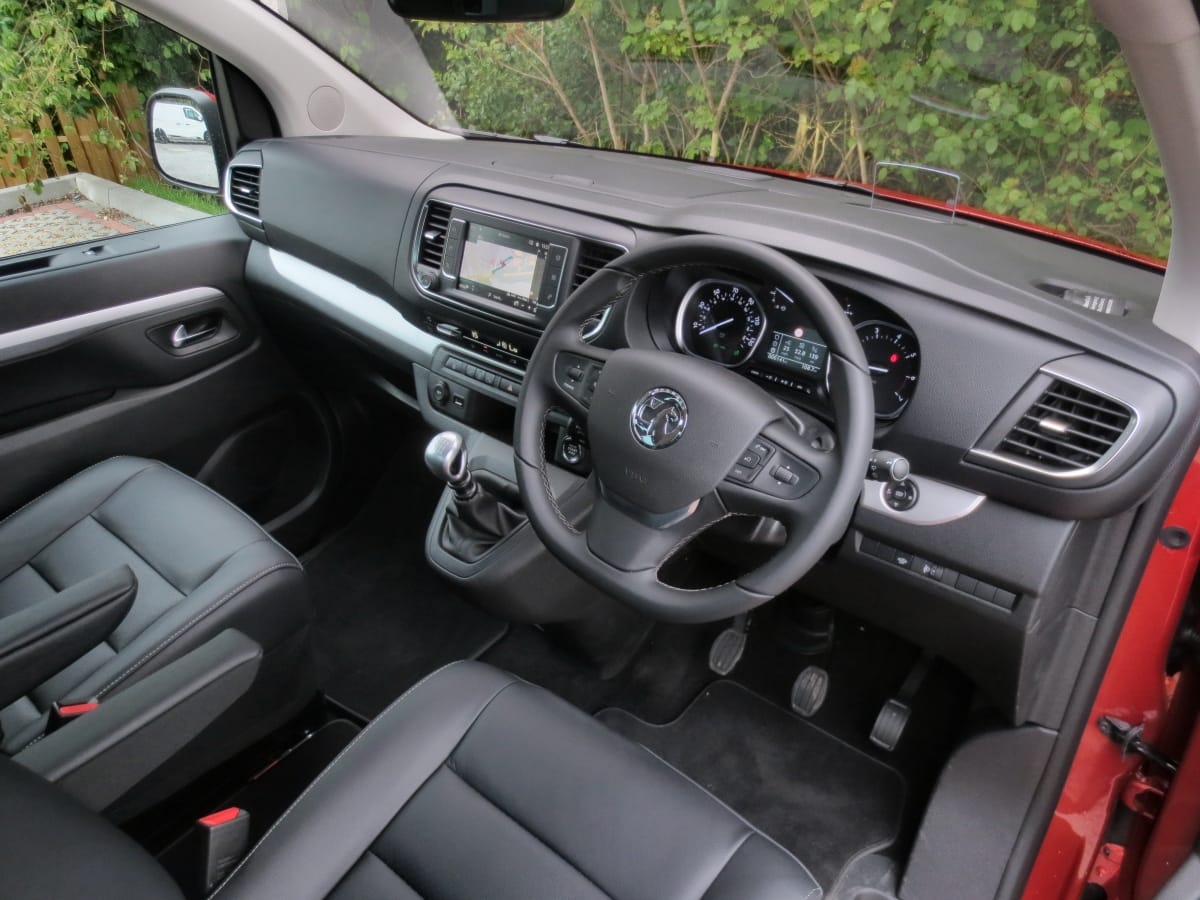 Driving position
From the driver's seat, the feel is more MPV than van. The dashboard is unfussy and the switchgear is intuitive. It incorporates a 7in touch-screen in addition to its multimedia system. It incorporates Android Auto, Apple CarPlay as well as its own navigation system. Vauxhall Connect and a panoramic rear-view camera are also included.
Other features include adaptive cruise control, dual-zone climate control, automatic lights and wipers, and a head-up display. In addition, four 12V sockets are distributed in the passenger compartment, as well as a 230V socket and a USB port for charging mobile devices.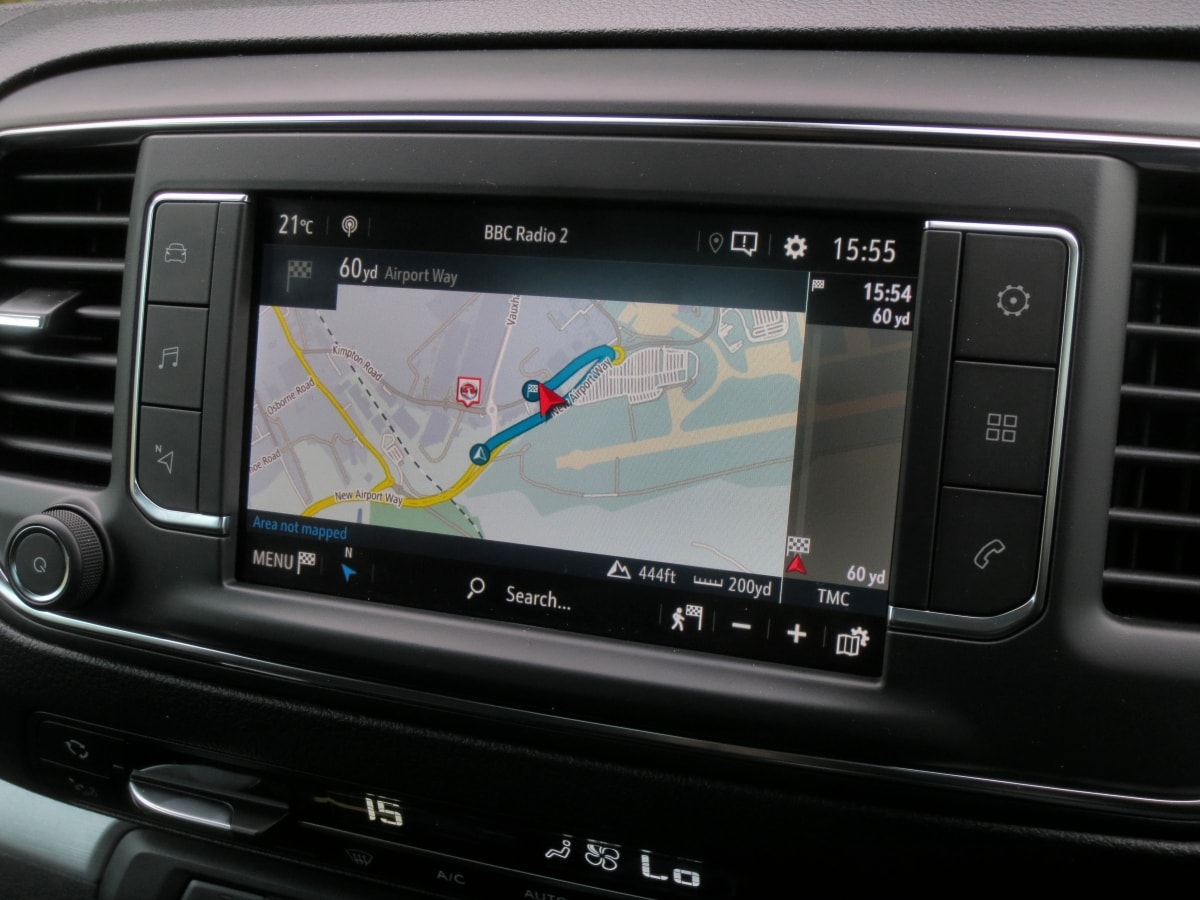 Driver assistance and safety features include xenon headlights, blind spot alert and 180-degree rear parking camera. Additional safety features are grouped together and are available in options packs, making it easier to add the level of security needed.
An additional nice touch is an opening rear window, similar to that on the Mercedes V-Class, which making loading easy, especially when parking spaces are too tight to lift the big, non-powered tailgate.
Verdict
The seven-seater market is under threat. The old large MPV sector is all but gone – the recent demise of the SsangYong Turismo means it joins the Chrysler Voyager, Renault Grand Espace, Peugeot 807 and Kia Sedona in the history files, with no replacements on the way.
So you're looking at a van-based vehicle if you want anything bigger than a Ford Galaxy or a VW Sharan. There's plenty of choice – albeit rather badge-engineered – and the winning formula is to find a vehicle with the highest flexibility and comfort, while not feeling like a van with seats.
The Vauxhall Vivaro Life Elite scores heavily in those departments. Yes, it's a van. But it sits lower than its rivals, and entry and exit is less of a clamber. It's well finished, and swivelling second row seats are a bonus. And with a longer body option available, there's no shortage of luggage space. Performance is good, with a decent amount of torque and car-like handling.
Vauxhall sees this as a growing market and is pitching directly at professional drivers as a core target – about time too. And as it's not really had a luxury version of Vivaro before, it's looking to grow the overall market.
OK, it's only a diesel for now, but the good news for ULEZ compliance is that a new all-electric version will be on sale before the end of the year. Regular vans are British built, which may be important to some corporate clients, though the EV version comes from France.
For taxi operators looking for a more basic specification, a Vivaro Life Edition is more of a crew bus, which might be a useful urban taxi for work where luxury seating and luggage space is less of an issue. This replaces the old Combi version and looks a good-value package, with a more frugal 1.5-litre diesel engine as an option.
---
DATA
Vauxhall Vivaro Life Elite 2.0 Turbo D
| | |
| --- | --- |
| Price as tested | £41,560 |
| Engine | 1,997cc 4-cylinder turbodiesel |
| Transmission | 6-speed manual, front drive |
| Power | 150PS at 3,500rpm |
| Torque | 370Nm at 2,000rpm |
| Top speed | 107mph |
| 0-62mph | 12.0sec |
| Combined economy | 35.9-41.5mpg (WLTP) |
| CO2 emissions | 145-152g/km |
| Length | 5,306mm |
| Width | 1,920mm |
| Height | 1,925mm |
| Wheelbase | 3,275mm |
| Loadspace | 875 litres (7 seats); 1,500 litres (5 seats) |
| Fuel tank | 70 litres |
| Warranty | 36 months / 60,000 miles |
| VED Band | H |