Blacklane launches train-beating flat-rate chauffeured rides from London to six major UK cities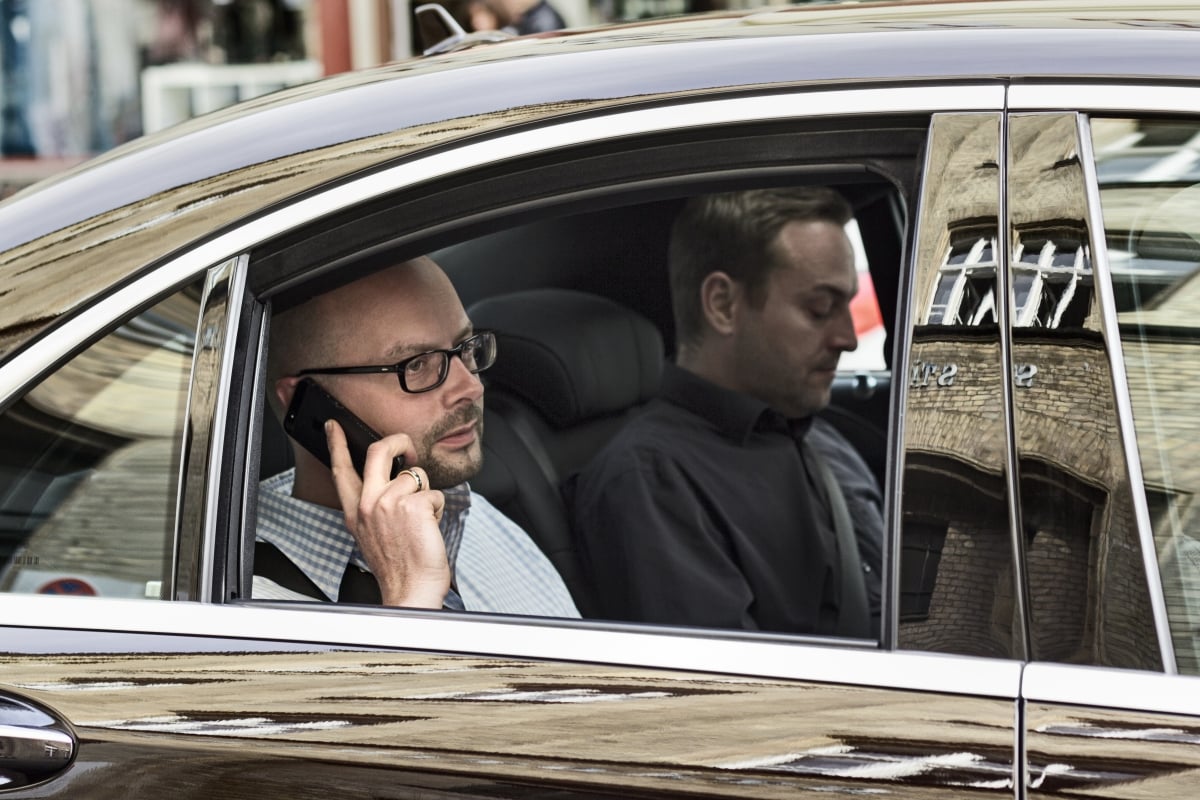 Global chauffeur service Blacklane has launched a flat-rate 24/7 inter-city chauffeur service between London and six major UK cities in a bid to offer business travellers and long-distance commuters a safe and affordable way to avoid train journeys.
The service operates between London and Birmingham, Bristol, Cambridge, Liverpool, Manchester and Southampton, and more cities will be added. And it is priced to be competitive against first class train travel, even if there is only one person travelling. For two-person occupancy, the fare is the same, making the chauffeur car cheaper even than second-class rail on most routes.
"Pay for the ride, not the seat," said Dr Jens Wohltorf (pictured), Blacklane's CEO and co-founder. "Blacklane is the simple and safe way to get to and from London. You save money and have peace of mind for the entire trip, without wasting time and energy."
Furthermore, the door-to-door transfers may start and end in city limits or suburbs. This eliminates the hassle, health risks and extra cost of getting to and from main stations, as the car will take the traveller from home direct to the meeting location in the other city – which could be nowhere near the mainline station.
The London-Birmingham service costs just £99 per one-way trip (or £49.50 per person if two people are travelling). The service is to Blacklane Business Class standard – which means a Mercedes-Benz E-Class or similar car. By comparison, the standard rail fare is $79 per person one way, and first class is £104. So even single occupancy is cheaper than first class rail.
Factoring in the extra cost of public transport to and from start point  and final destination gives Blacklane a clear advantage, the company says. As an example, the company examined the cost of getting from One Canada Square (London) to MediaCity UK (Manchester) for two travellers. Including transfers and train fares, the price of rail travel was £322.60 on standard class and £378.60 by first class. By Blacklane car, the cost was £200. The time taken was roughly similar – 3hr 46min by rial and 3hr 52min by road – though there was more than 45 minutes' waiting time on the rail journey and only 55% of the total journey – the Euston to New Street part – was productive, whereas 100% of the car journey could be used for work-related activities.
Blacklane flat rates to and from London, compared to trains
| | | | | |
| --- | --- | --- | --- | --- |
| Destination | Blacklane rate | Blacklane per person (2 pax) | 2nd class rail | 1st class rail |
| Birmingham | £99 | £49.50 | £79 | £104 |
| Bristol | £99 | £49.50 | £46.30 | £122.60 |
| Cambridge | £50 | £25 | £25.80 | £41.30 |
| Liverpool | £199 | £99.50 | £147 | £173 |
| Manchester | £199 | £99.50 | £157 | £185 |
| Southampton | £70 | £35 | £46.10 | £78.30 |
Train fares were for peak-hour travel for one seat on September 15, 2020, researched on September 14, 2020.
Blacklane says the chauffeured rides offer unmatched benefits including a private and sanitised space. Passengers bypass health risks from crowded subways, trams, trains, escalators, platforms and stations. Chauffeurs are instructed to disinfect vehicles and water bottles before each ride, to avoid contact with passengers and to offer hand sanitiser. Chauffeurs and passengers wear face masks for all rides worldwide, and chauffeurs will provide masks if guests do not have them.
Vehicles have leather seats and charging ports for tablets and phones. Passengers can work or relax for the entire journey, rather than walk, wait, lug bags, and transfer trains. Travellers and commuters may book each way with as little as one hour's notice. They can choose any pick-up time without being constrained by train schedules. They can cancel Bristol, Cambridge and Southampton rides for free one hour before departure. Liverpool and Manchester rides, and Birmingham rides that exceed 200km, have a 24-hour cancellation notice. Blacklane offsets emissions from all rides worldwide through a partnership with UK-based Carbon Footprint Ltd. Blacklane was the first ride service to offset all trips worldwide, starting in 2017.