Bolt prepared to work with fleets in UK roll-out plans as new London driver hub goes live
Uber rival Bolt wants to talk to existing private hire operators as it rolls out its ride-hailing service throughout the UK.
With impeccable timing, the Estonian-owned company's new London hub for drivers opened just days after Uber was told by Transport for London that its London operator's licence would not be renewed.
The London launch will be followed by other UK cities, and Bolt's UK country manager Sam Raciti (pictured above) said the company may take a different approach. "London is unique in the UK, but we have carried out due diligence in secondary cities and fleets are going to be a big part our future outside London."
Raciti added that established private hire fleets "operate as king" in most cities, and it would make sense for Bolt to work with them, as the company does in many other European markets. "We already do this is Poland, for example, where we work with big fleets," he said, adding that a "couple of dozen" UK fleet operators had already contacted Bolt about exploring ways to work together.
"We don't see them as the enemy at all," said Raciti, an Australian who previously launched Bolt's operations in his home country. "They have a loyal clientele, and they're probably not going to lose loyal clients to us. But we're here to support them if they want to work with us on the app. If you can work with people rather than against them you can have more success quicker."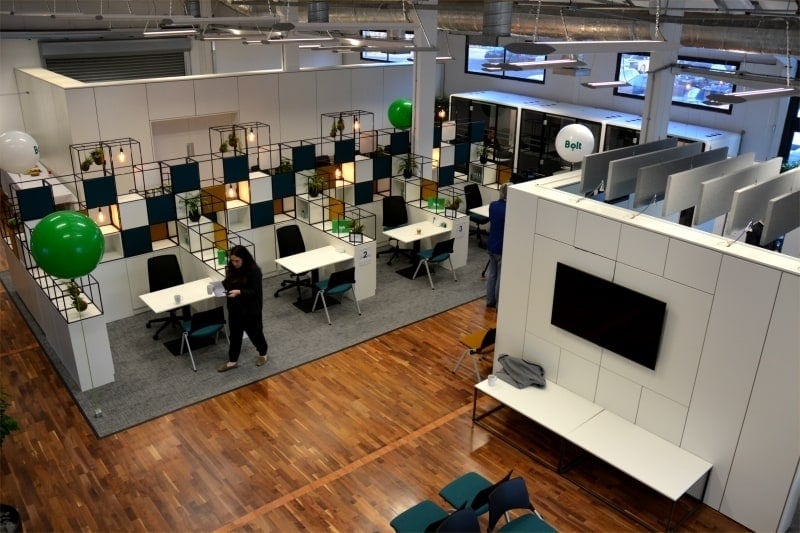 Bolt's London driver hub is in Chiswick, west London, outside the Central London charging zones. Crucially, there are 50 parking spaces for drivers at the centre, which has meeting rooms, a reception desk and a lounge area. The space will also be used to host events and forums, as well as driver training.
Raciti said: "We consulted drivers during the planning stage, and the feedback we received suggested drivers wanted the hub located somewhere outside the London congestion zone, with good access to the M25, M4 and Heathrow, and easily accessible from a thoroughfare. Chiswick was the perfect location."
Bolt started operations in June, after TfL granted it a 15-month probationary licence. Since then, passenger numbers have surged to more than 1.5 million in six months, five times the three-month figure.
The hub allows current and prospective drivers to meet members of Bolt's customer service team in person. It is staffed by a driver liaison team that can answer questions and provide information directly to current and prospective drivers.
Bolt says it offers a better income stream for drivers as it charges 15% commission – a lower rate than the 25% charged by competitors. So far Bolt has signed up more than 30,000 drivers to its platform in London. Where customer discounts and promotions are used, Bolt compensates drivers for lost revenue.
Nearly all the drivers who have signed up are signed with rivals including Uber and Kapten. "I would assume all of them drive for other apps as it's the best way to maximise your earning potential," said Raciti. Only 10,000 can use the Bolt app at any time due to the restrictions of its licence, which is in the 'up to 10,000 cars' band under TfL's fee structure.
Raciti said the London launch had not been planned to coincide with Uber's licencing woes. "It's been an interesting few months. But from our perspective nothing has changed. There was a slight pickup in driver registrations as Uber drivers want to make sure they can earn an income whatever happens, but our value proposition hasn't changed."
He said the Uber licence refusal was "a good reminder to the rest of the market and the public that we have strict obligations on us".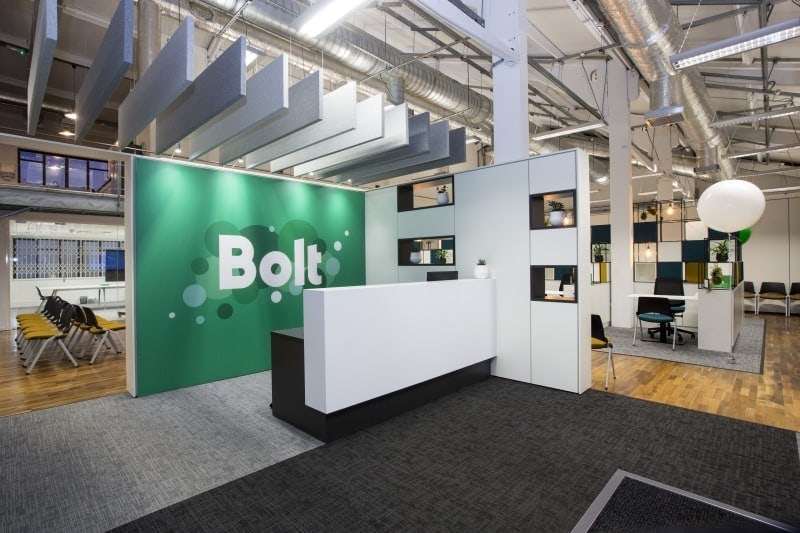 Raciti said Bolt had used the time since its original licence refusal – as Taxify – back in 2017. "We had a good amount of time to make sure our processes are as fool-proof as possible. And we don't mind if our best practices get picked up by others."
Bolt drivers would not have been able to upload different photographs to other accounts in the way that the group of 43 Uber driers did. "We go through manual verification of documents, so a driver has to provide three pieces of ID with photo," said Raciti. "If there's any doubt, the driver has to come in to our office to be photographed. If they want to change the picture, we have to approve it. That is a key point of difference – manual verification."
Despite Uber's problems, the ride-haling market is becoming more competitive with new entrants such as Kapten and ViaVan, and Indian-backed Ola preparing to launch in the next few weeks.
Raciti is confident that Bolt's more personal approach will appeal to drivers. "The driver has always been the king, but maybe operators didn't always put the driver to the fore."
He said Bolt had already come up against its main rivals elsewhere. "There is not a competitor we haven't had a challenge from – Kapten in France, Ola in Australia, Uber everywhere!"
Last month, Bolt announced the launch of an XL category which gives customers access to larger capacity vehicles such as SUVs and MPVs. This category caters for bigger groups of up to six passengers.